On completion of a transforming renovation, The Public Library for Union County has opened its doors, revealing a new and revitalized space.
The renovation involved a building expansion, adding 1,100 square feet of library space for the community to enjoy, including a new children's library with a wing dedicated to children's programming. Throughout the library, new seating, tables and state-of-the-art customer service desks now facilitate work and collaboration.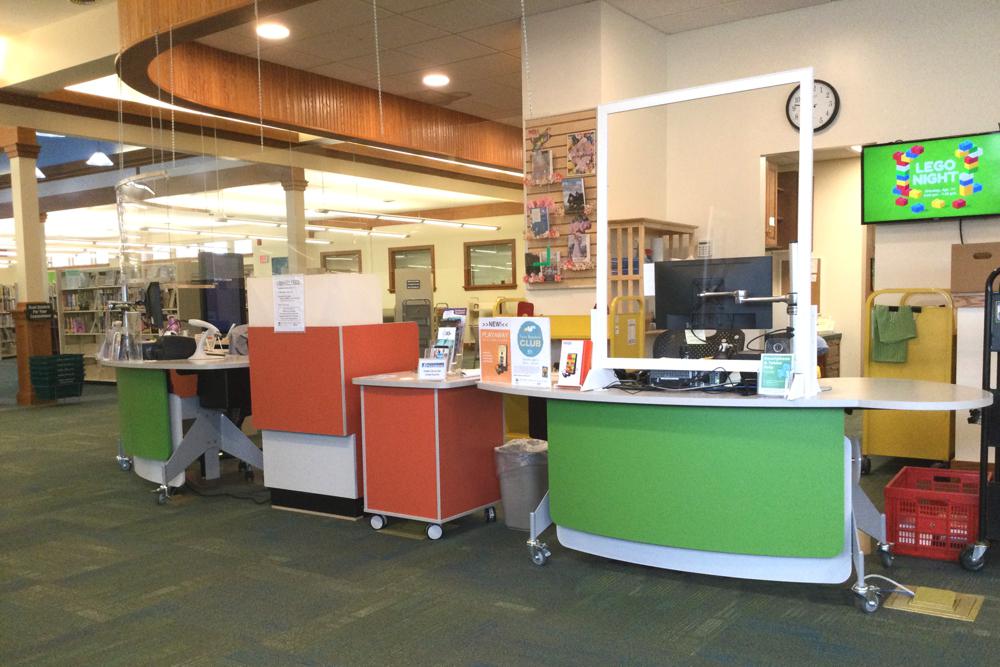 Paul White, YAKETY YAK Furniture's Director of Design, worked with James Keller, AIA – JR KELLER LLC / Creative Partnerships — a leader in planning and design for libraries; in conjunction with Roberta Greene, Director Public Library for Union County, on the supply of the new YAKETY YAK customer service desks.
Designed specifically for libraries, YAKETY YAK 202 and YAKETY YAK 203 Desks, from our 200 Series range, were chosen for their dynamic nature and ergonomic features, like touch-button electronic height adjustability and organically curved worktops.
YAKETY YAK easily adapts as a help desk or issues point, and can be deployed separately or grouped together, with support modules like our Stand Alone Storage Module, or our Cash / Credit Module, to form inviting and dynamic circulation areas.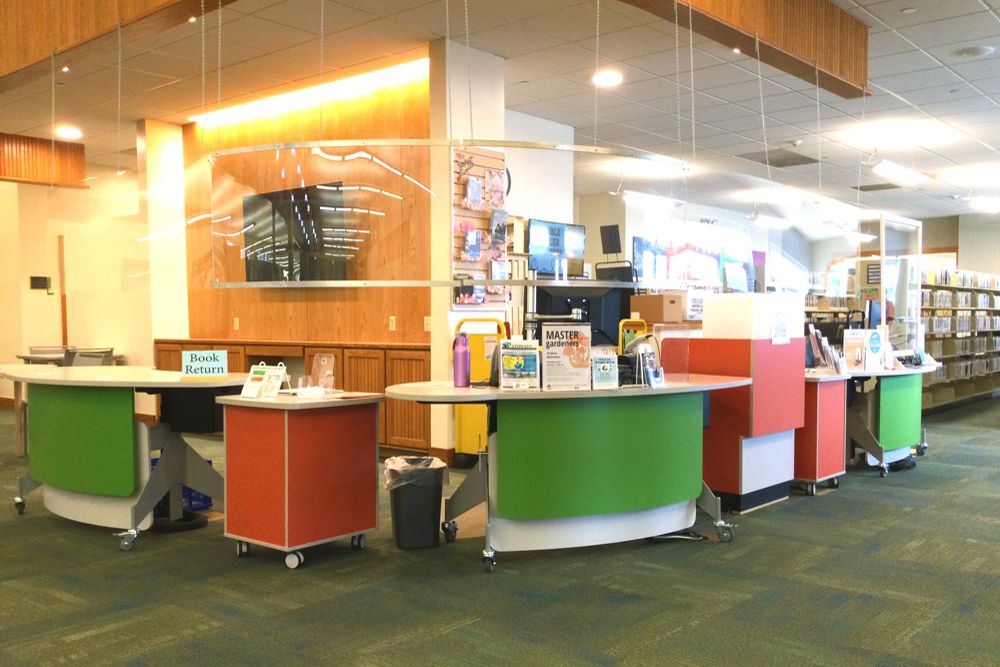 YAKETY YAK 203 Desk features a generous worktop with a cantilevered meeting oval, while YAKETY YAK 202 Desk supports a smaller worktop, with the same interactive meeting end. Both provide a place to be welcomed and informed, supported by the addition of double monitors on the desktop, with articulated monitor arms for the sharing of information.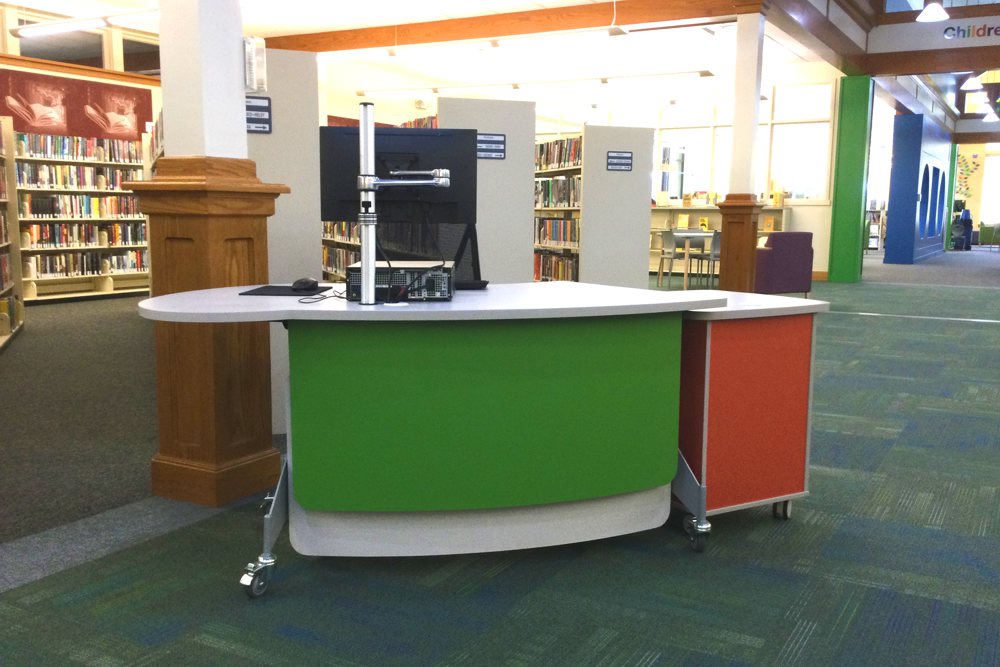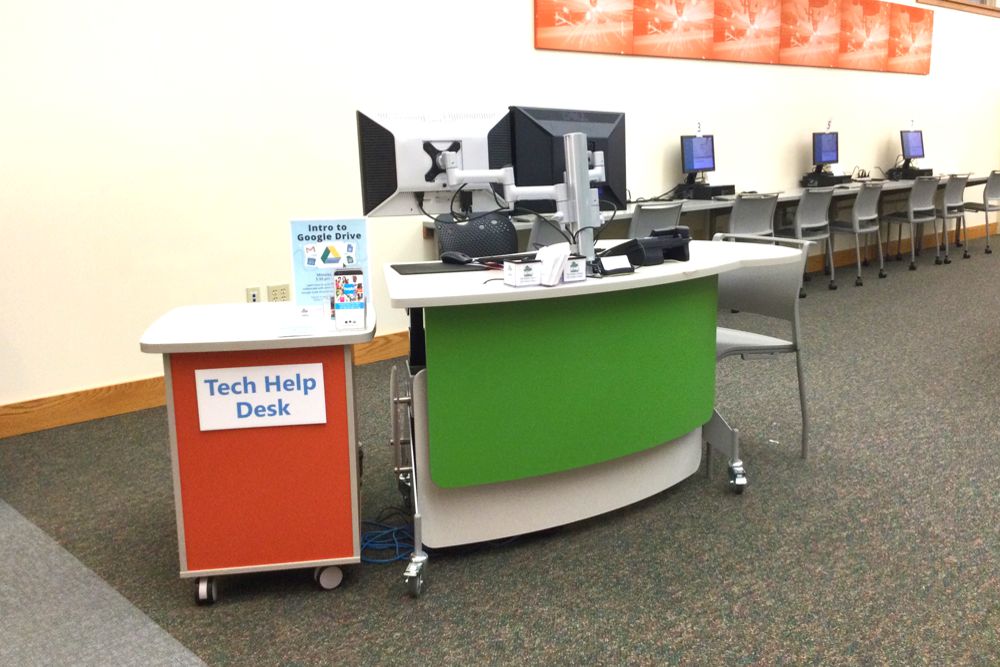 YAKETY YAK desks are highly versatile options for customer service and come equipped with robust brake castors, allowing ease of positioning anywhere within the library; helping to facilitate social distancing.
Roberta Greene says, "We are delighted to open our doors and provide a safe space for all ages in our community to learn and connect with others. The YAKETY YAK product line was the perfect match for our reimagined space. The flexibility of the units to accommodate patron and staff needs is very much appreciated on both sides of the desks!".