Respond to the moment with height adjustability
Height adjustability helps library staff respond to the demands of the day
It allows them to adapt their work environment to meet both their own needs and those of their customers. Height adjustability creates a comfortable, ergonomic work environment; maximizing flexibility, enhancing well-being and minimizing fatigue.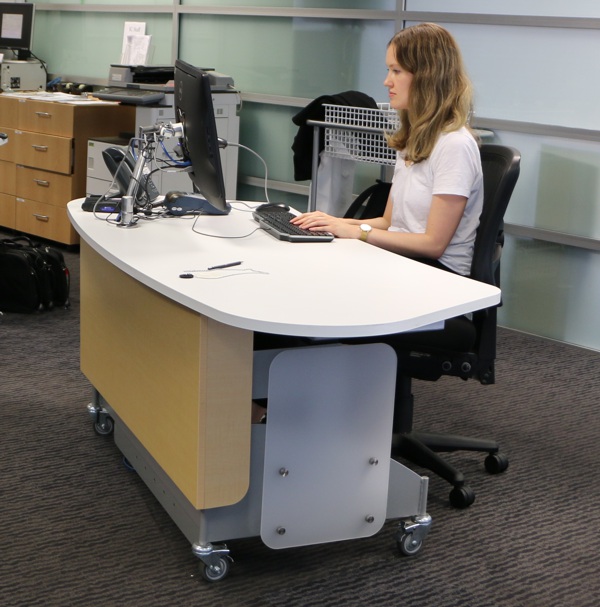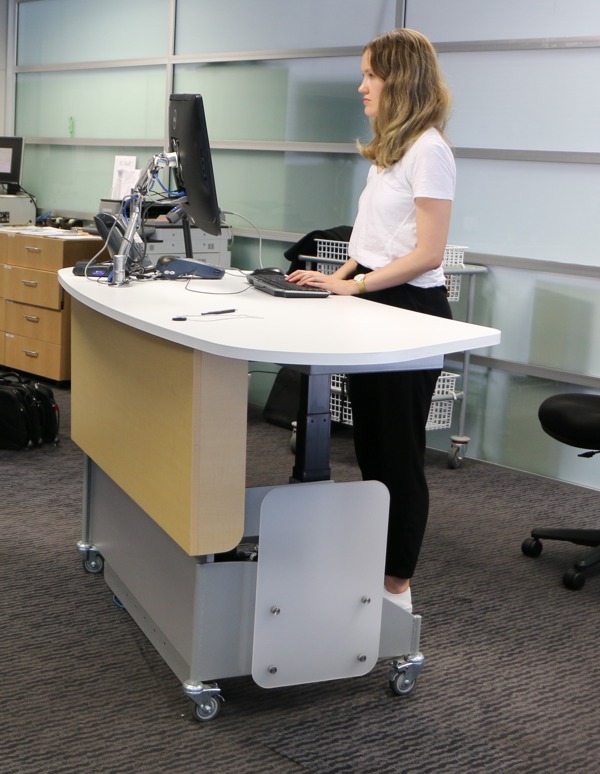 Reasons why our clients prefer height adjustability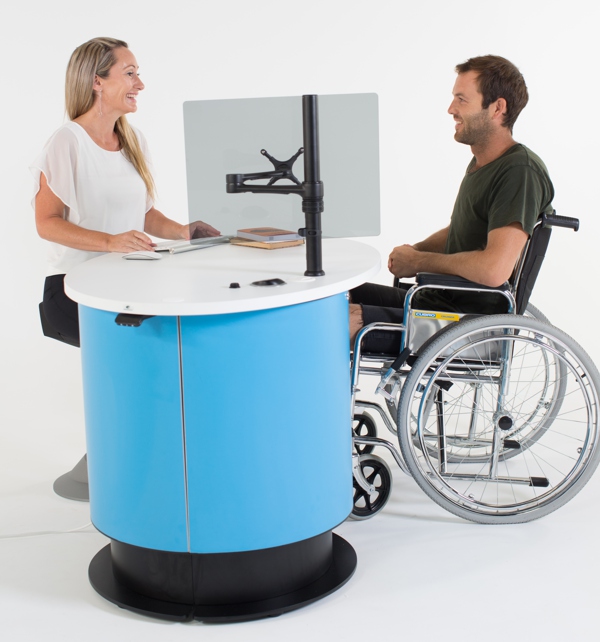 Health and safety
Staff are able to work at an ergonomic and safe height, reducing the risk of occupational injuries.
Flexibility
Staff are able to customize their workspace to suit a variety of tasks and situations.
Responsive customer service
Staff are able to respond effectively to the needs of their customer. They can feel confident knowing they can sensitively interact with people of all levels of mobility.
How it works
The LINAK electronic height adjustability system allows staff to easily adapt the YAKETY YAK Pod / Desk / Counter to suit their needs. It features a discreet, easy to use interface, operated via the desk panel.
Components and cabling are concealed to maintain a clean, tidy aesthetic.
Learn more, explore and compare YAKETY YAK desks on our product page.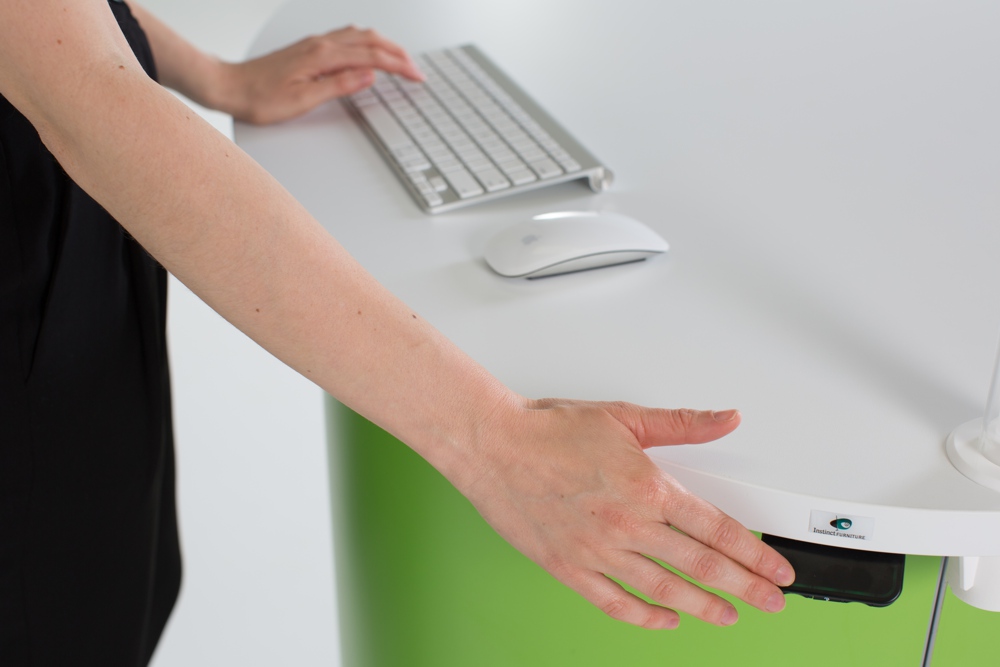 About LINAK
LINAK (Denmark), is a world leader in electric linear actuation.
LINAK provides high quality, technically advanced, innovative solutions that greatly improve people's quality of life and working environment.
They have developed electric linear actuators, actuator control systems, and lifting columns for many applications; from height adjustable desks to hospital beds.
LINAK's technology is built with sustainability in mind
LINAK DESKLINE® provides complete flexible actuator systems for height adjustable desks, worktables and counters based on customer needs and wishes. They focus on easy modular and reliable solutions for both functionality and aesthetics.
LINAK uses ZERO™ technology to lower standby power consumption to just 0.1W.
For health reasons and for the sake of the environment all LINAKS DESKLINE® products are PVC-free as standard – thereby more environmentally friendly than their predecessors.
PIEZO™ anti-collision technology is the name given to LINAK hardware based anti-collision technology. This feature prevents material damage to a desk if a collision with a solid object occurs. The PIEZO sensor is completely integrated in the column with no visible changes and no extra mounting. The PIEZO sensor is more sensitive and reacts faster than known software based systems. (Fitted to all our desks and counters using dual lifting columns).
Our LINAK operating systems come with a 4 year warranty.