Back in January 2018, the Shellharbour Civic Centre opened its doors, and since then this ground breaking community hub has thrived. Not surprisingly a number of significant awards for design and architecture have also been awarded to both the Shellharbour Civic Centre and the Shellharbour City Library.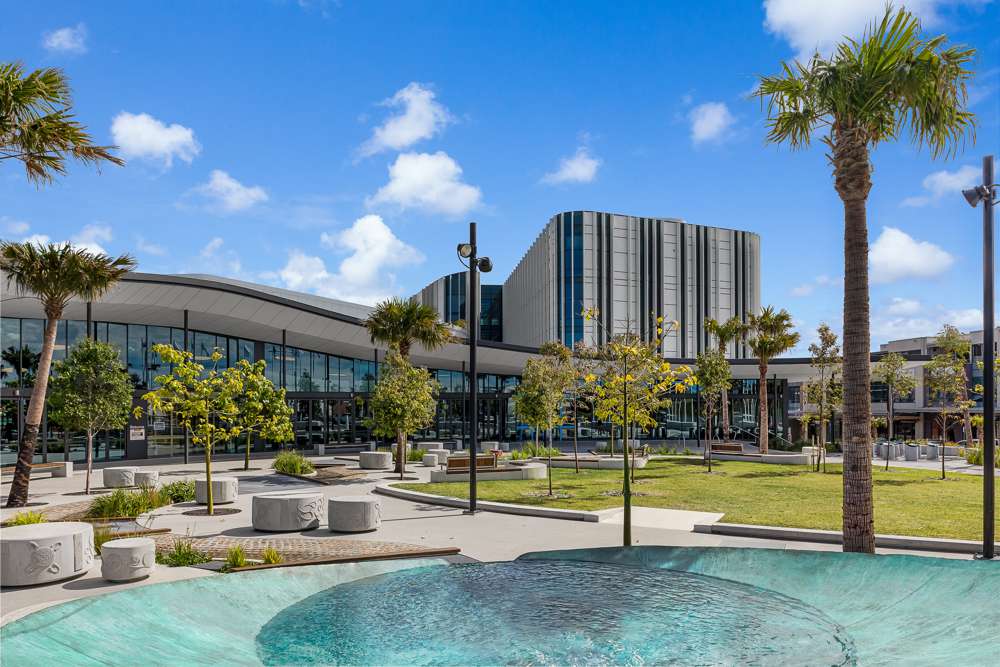 Yakety Yak Furniture is proud to have supplied our YAKETY YAK Pods to host customer services in both the library and council front of house. YAKETY YAK's touch-button height adjustability adjusts the desk height to the task, and the ergonomic design ensures pods are flexible, adaptable and remain useful for many years.
On entering the building visitors are greeted at the Welcome Pod.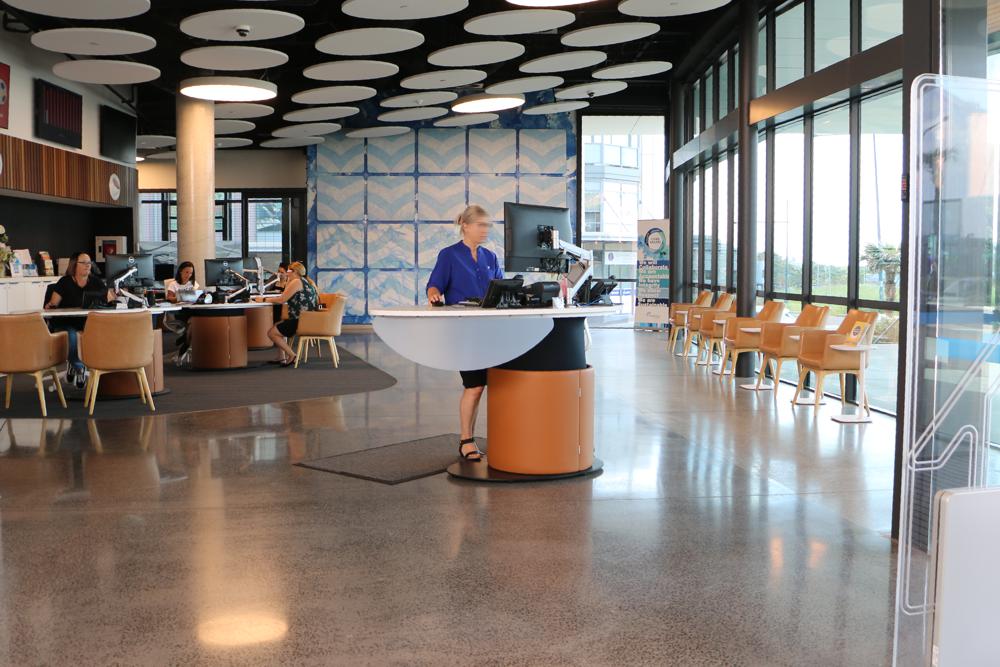 In the Council zone, staff meet comfortably with clients at a series of Help Pods dotted through a futuristic but welcoming interior.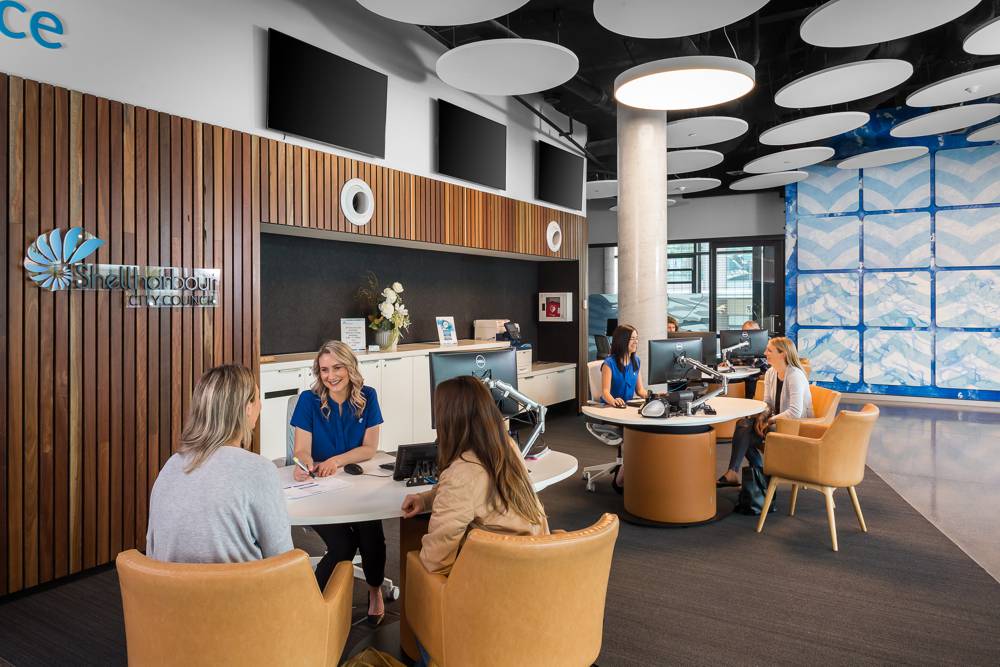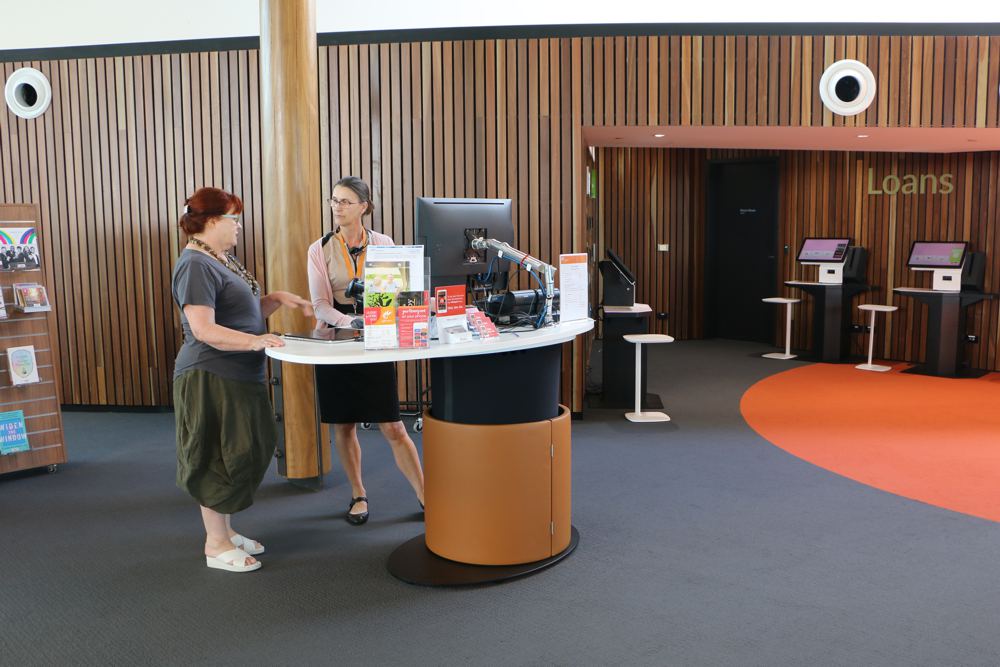 The Library has found the YAKETY YAK Pods so successful that the design was again adopted for their latest branch, Warilla Library, opened in December 2019.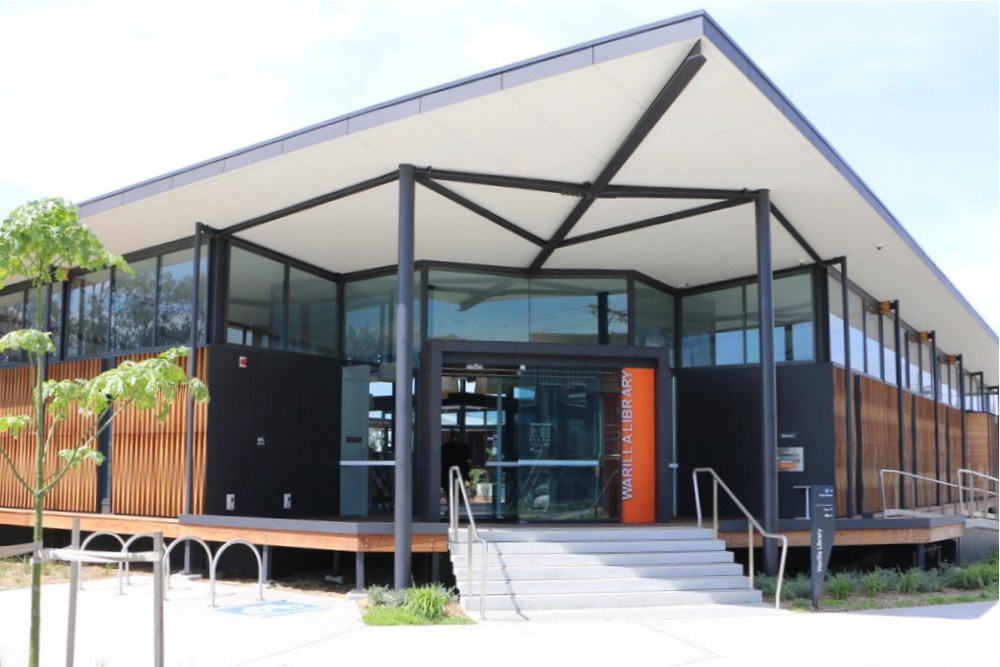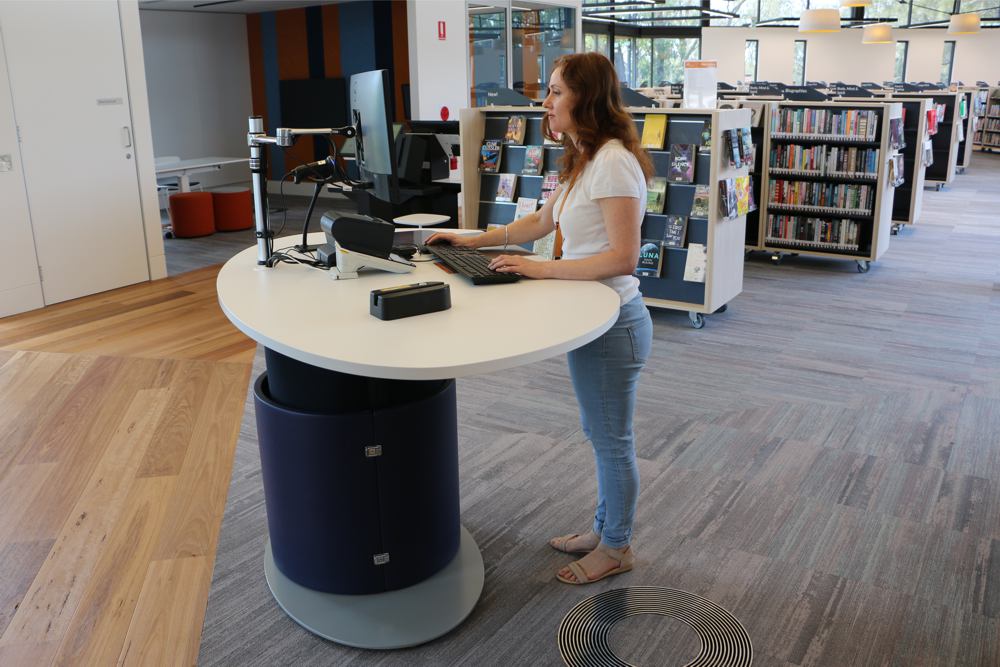 YAKETY YAK's clean, welcoming form and height adjustability epitomises the spirit of uncompromising service delivery and at Shellharbour, YAKETY YAK Pods marry fully with Council's ethos of community partnership.
Margie Kirkness, Manager Libraries & Museum says; "The YAKETY YAK Pod is the perfect companion for our roving customer service model – compact, flexible and welcoming."
Please note: YAKETY YAK Classic Pods have now been replaced by our YAKETY YAK 100 Series Pods