Ergonomic responsive design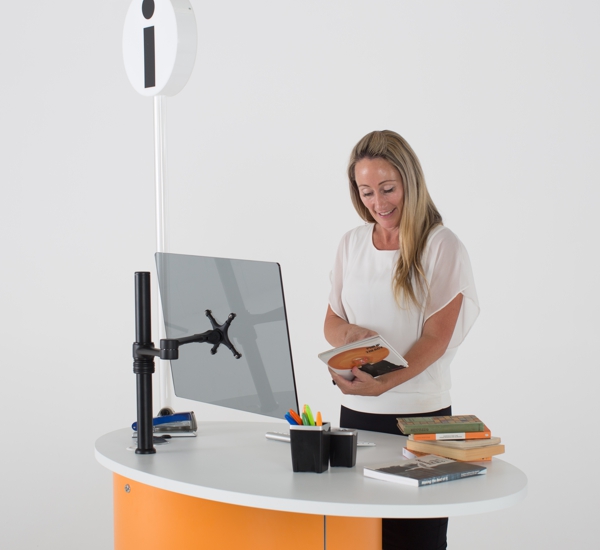 At Yakety Yak Furniture, good ergonomics is just good design
Ergonomics is the science of how people interact with the things they use. At Yakety Yak, we call this 'the people fit'.
We know that our furniture is likely to be used by many different people in many different ways – sometimes all on the same day.
Therefore, YAKETY YAK pods, desks and counters are designed to be flexible, adaptable and remain useful for many years
Height adjustability
All our desks feature electronic height adjustability, powering smoothly and quickly from seated to standing positions.  Staff can work with customers at a height that best suits the people involved and the task at hand. It allows staff to work at a safe height and minimize the risk of injuries related to poor posture and overuse.  Find out more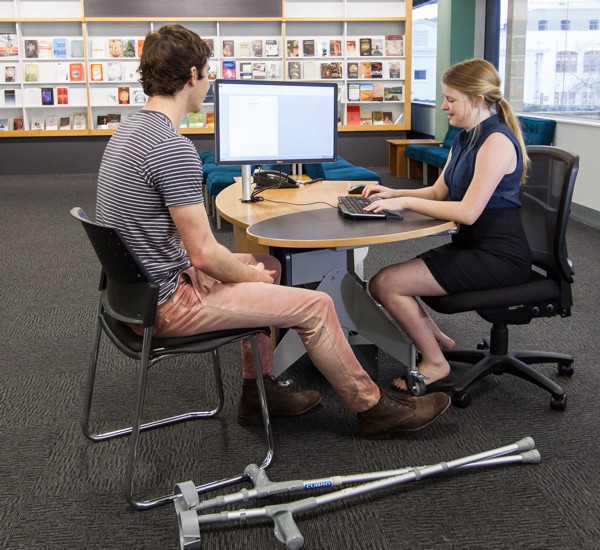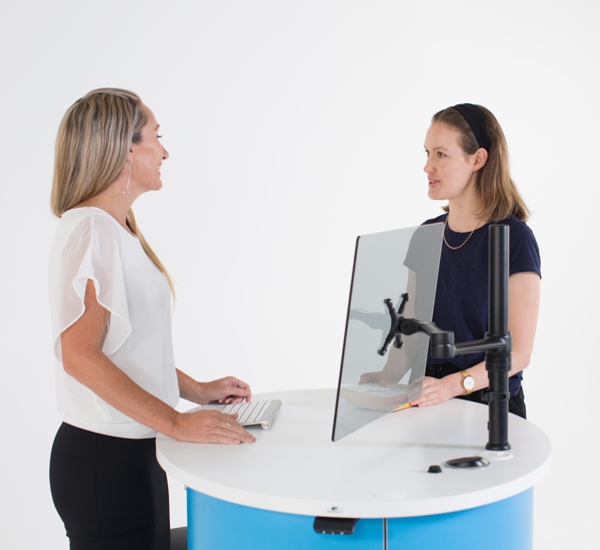 Soft, organic curves
Our curved worktops allow staff to flow easily between tasks and get alongside customers naturally – aided by our articulating monitor arms.
Easy access
When technicians or staff need to install equipment and reticulate soft cabling they will find our pods and desks are designed for easy access. For example, the barrel shells on our fully enclosed 100 Series pods are designed to unlock and be removed quickly and safely, allowing immediate and direct access.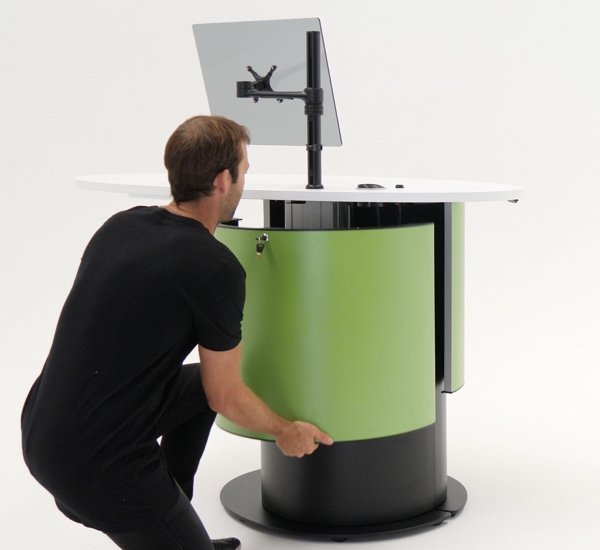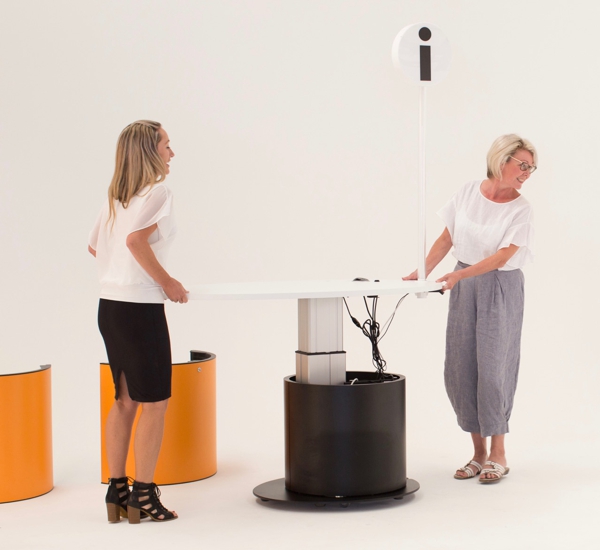 Designed to move
When it is time to re-site your pod or desk, our castor mounted or easy-slide frames allow staff to safely do the job — without the need to call in facilities assistance.