TAFE NSW is Australia's leading provider of vocational education and training with over 500,000 enrolments each year. TAFE NSW operates as a network of campuses where collaboration, diversity and strong relationships are key. The deployment of Yakety Yak Furniture's counters, desks and pods in a number of Sydney and North Coast campus libraries is all part of enhancing an open, friendly and connected environment.
TAFE NSW Nepean College, Kingswood Campus, installed two YAKETY YAK 202 Desks. YAKETY YAK 202 is known for its versatility, easily adapting as a roaming station, issues point or help desk, and with touch-button height adjustability, enabling staff to personalise their workplace to work safely and comfortably.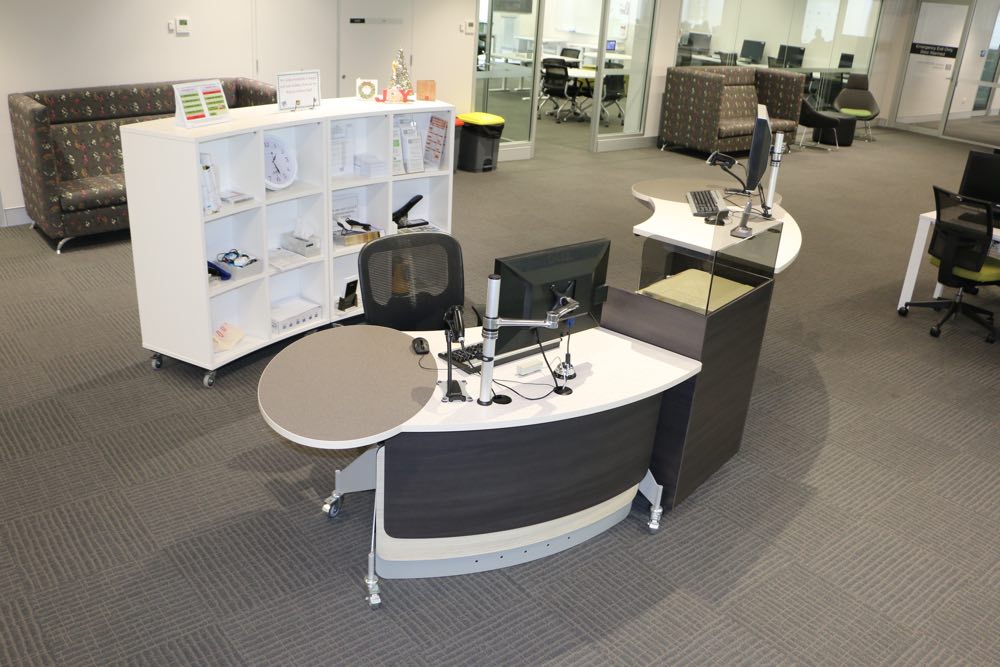 More recently, North Coast TAFE, Port Macquarie Campus, installed our height adjustable YAKETY YAK 240 Island. YAKETY YAK 240 is the largest of our 'new generation' range and features dual service points allowing staff members to work independently with students.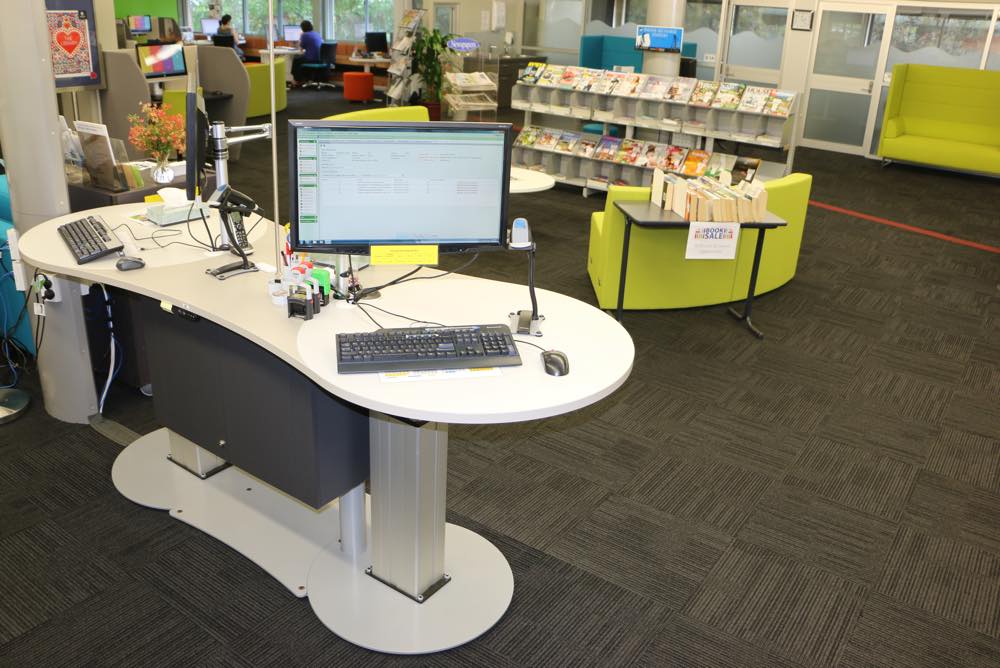 At around the same time, both North Coast TAFE, Casino Campus and Kempsey Campus, installed our YAKETY YAK Classic Oval 1600 Pods. YAKETY YAK Oval 1600 is a streamlined, height adjustable, issues / help station, featuring an interactive oval worktop — ideal for connecting with customers.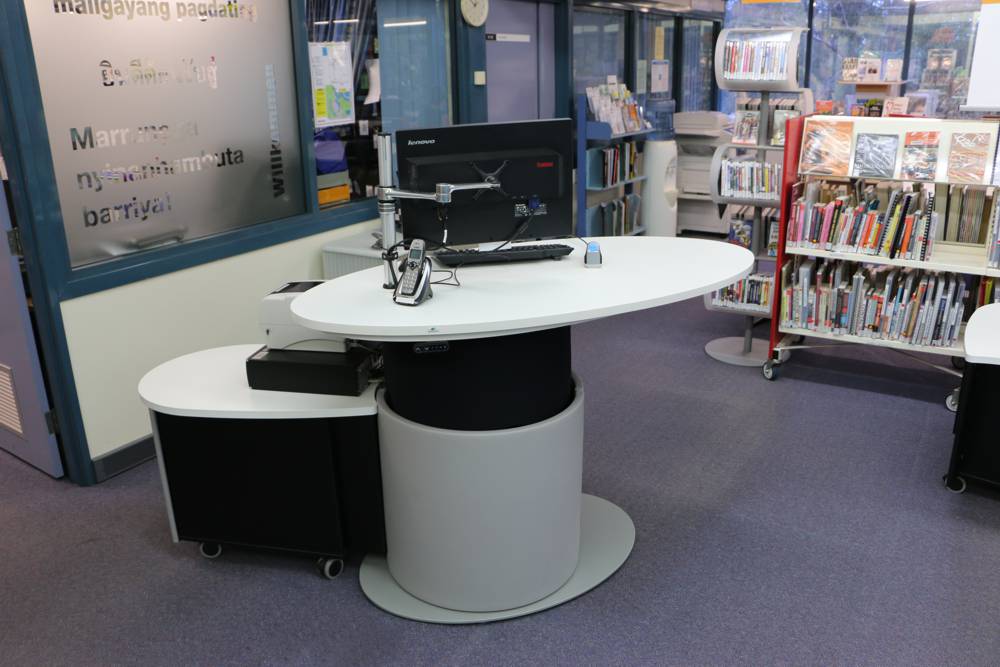 Further north our YAKETY YAK 304 counter helps bridge the gap between a traditional and new generation counter, at both North Coast TAFE Grafton and Coffs Harbour Campuses. Height adjustable YAKETY YAK 304 combines issues with help functions and whilst retaining the appearance of a traditional counter, it frees itself to become a freestanding island with greater connectivity to customers.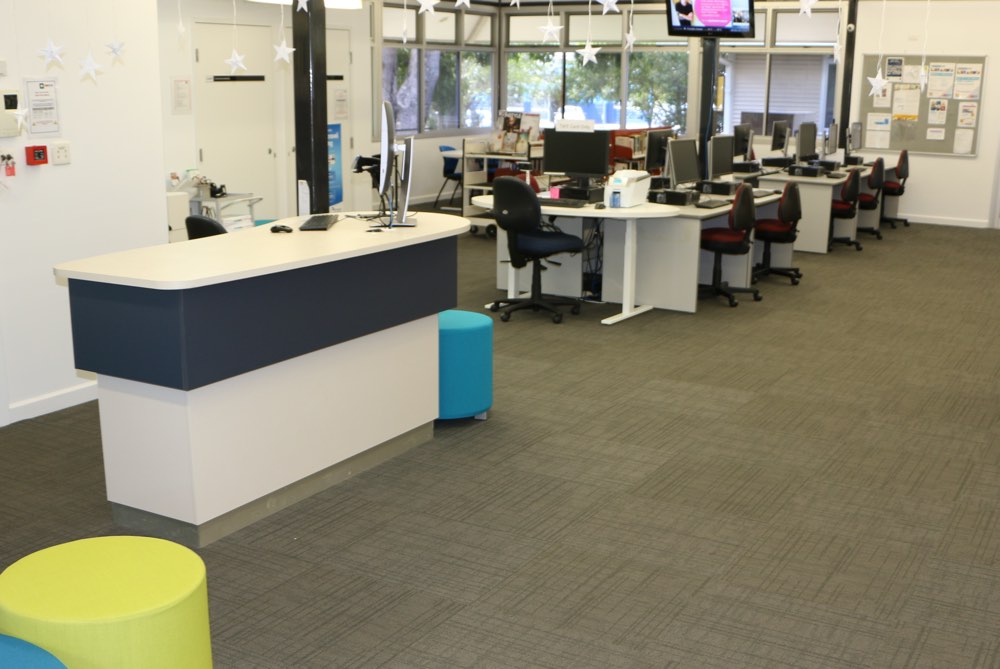 Our TAFE installations demonstrate the diversity of Yakety Yak Furniture's  range of counters and pods. Andrew Blundell – Leader Campus Library Services at Port Macquarie Campus says, "Yakety Yak Furniture have been very receptive to all our libraries requirements and needs.  We have bought several furniture and display pieces from Yakety Yak, and when it came to re-modelling and up-grading our customer service areas, we had no doubt Yakety Yak would be able to provide the best solution for our needs.
Yakety Yak Furniture's range is modern, functional and user-friendly.  The ability to select laminate colours allowed us to get exactly what we desired for the fresh new design and décor in our spaces.  The functionality, and ability to select add-on accessories that worked with our spaces made the selection from the Yakety Yak range perfect.  Yakety Yak Furniture's design team have created furniture pieces that are not only practical, but become talking pieces in their own right.  We'll definitely source from them again."
Please note, our YAKETY YAK Classic Pod range has been replaced by YAKETY YAK 100 Series Ingenious Help Pods.