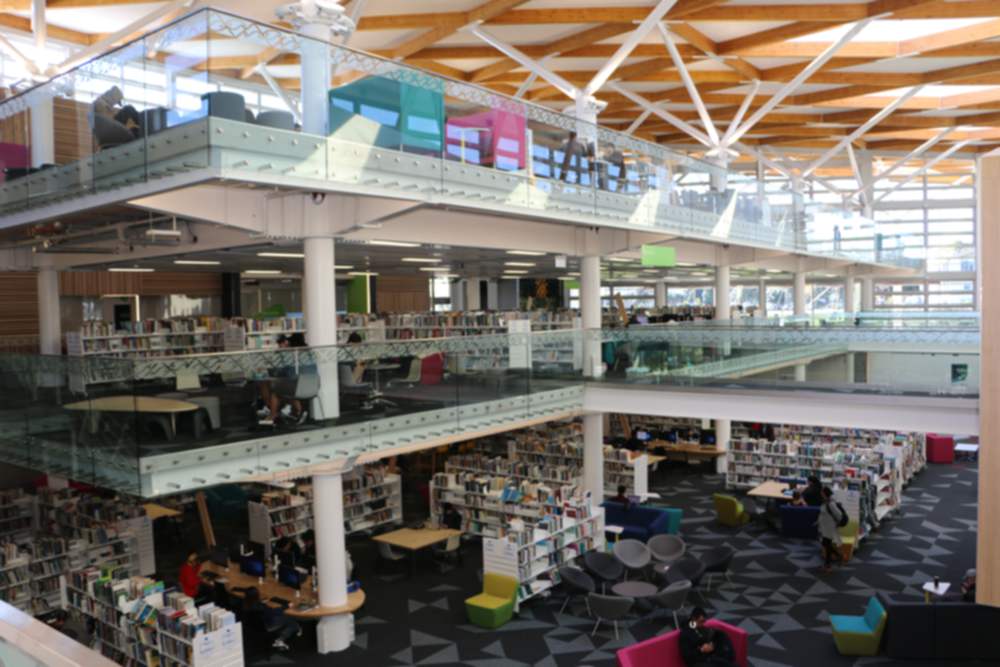 In August 2017, Unitec launched its new state of the art Trades Training Facility; Mataaho, and student centre; Te Puna, at its Mt Albert campus, in Auckland.
Designed by ASC Architects, and with a significant contribution from students, the rich interior with its strong symbolic significance, forms part of a major transformation — combining contemporary applied teaching and learning approaches. The new hub delivers a modern and flexible place where students and staff can gather, study, seek support or relax, and promotes a blend of online, face-to-face and collaborative learning.
Paul White, our Director of Design was approached by Katherine MacGillivray, Wairaka Land Company / Strategic Property Development Team and Gail Dallimore, Manager of Library services, to provide staff pods throughout the library and teaching spaces. In response Paul suggested the following height-adjust desks and pods.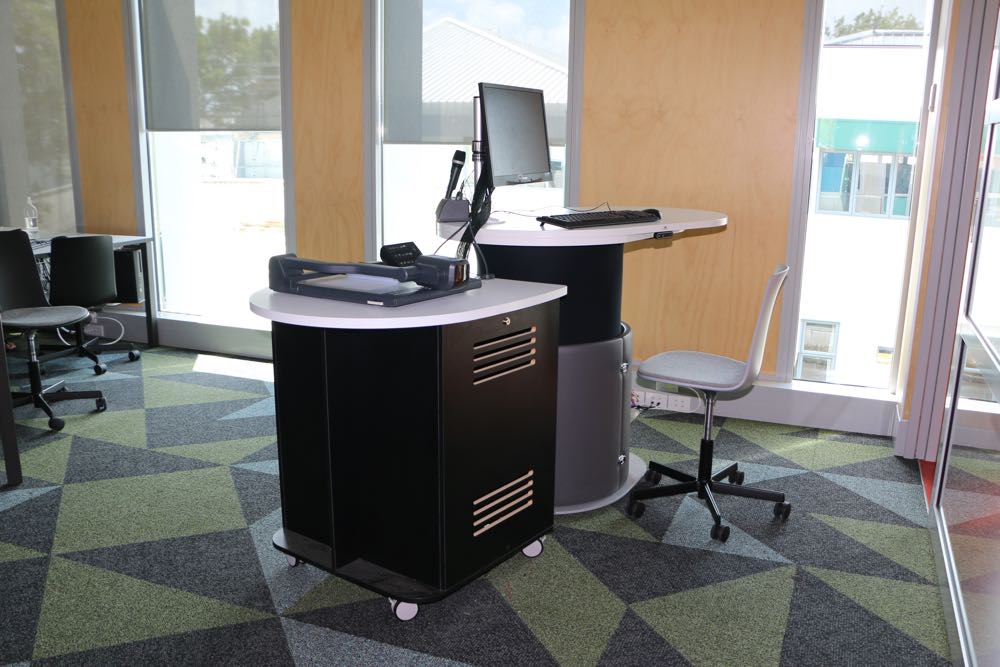 Twenty YAKETY YAK 1200's were deployed for use as teacher stations. YAKETY YAK 1200 provides ease of interaction, a friendly and compact elliptical worktop and touch-button height adjustment. These were teamed with our YAKETY YAK Support Caddy, customised to house AV equipment and provide additional worktop space.
Within the library, our height adjustable and highly responsive YAKETY YAK 206 Desks were chosen for their ability to seamlessly provide both issues and help functions. YAKETY YAK 206 Desks were deployed side by side, supported by our Stand Alone Storage Modules.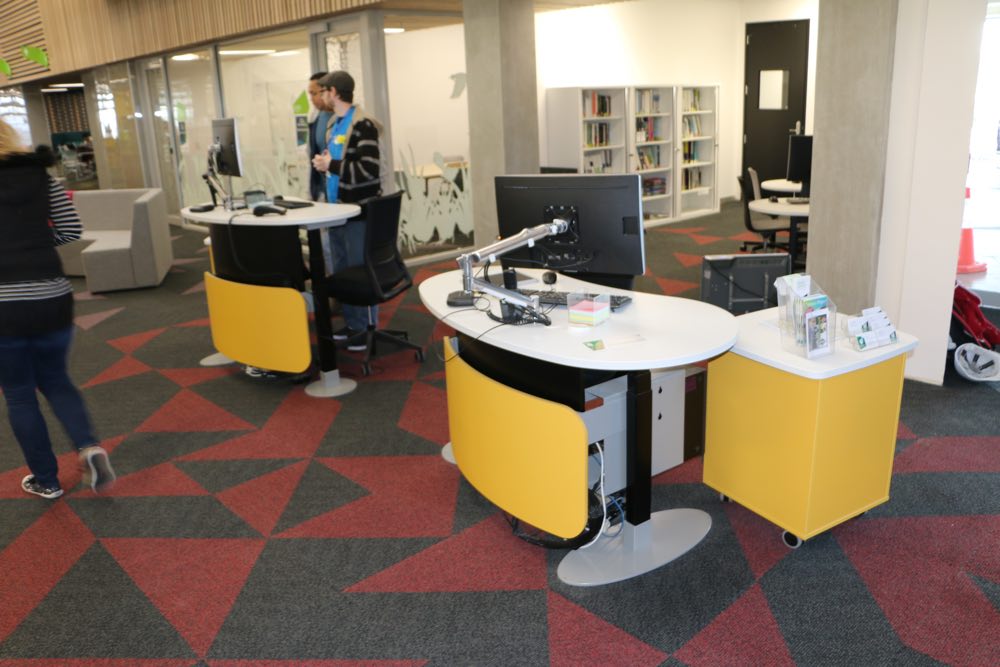 Dotted about the library our YAKETY YAK 1525 Pod provided accessible staff help points.  The YAKETY YAK 1525 fields a generous meeting end along with a handy lockable drawer.
Finally, in a quiet corner offering an opportunity for more focused interaction with students our YAKETY YAK 205 Island Desk was deployed. YAKETY YAK 205 with its organic curved meeting ends make it easy to work alongside students at either end of the worktop, seated or standing.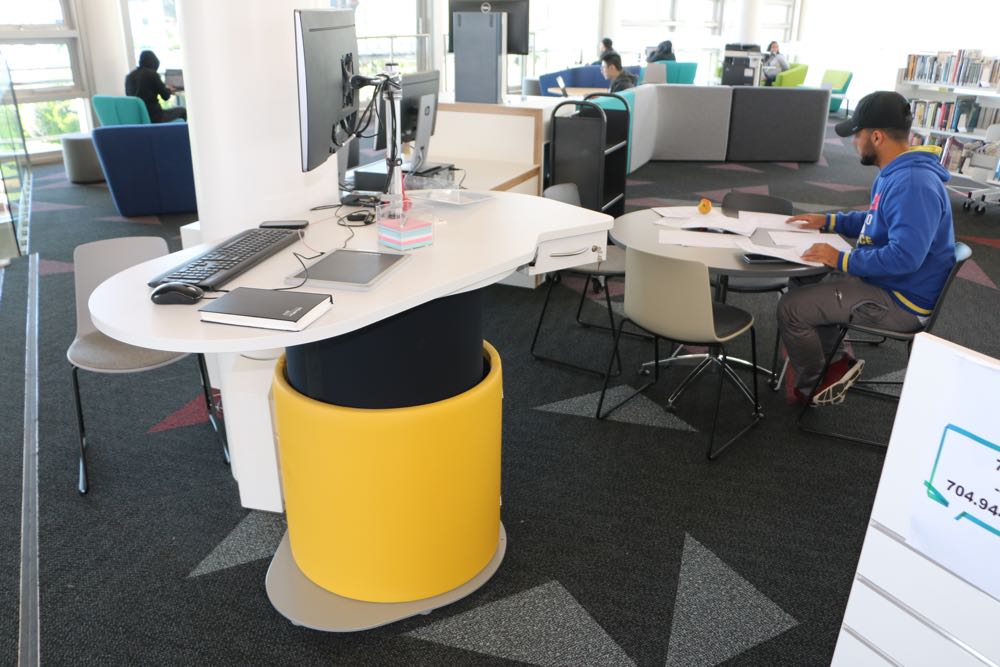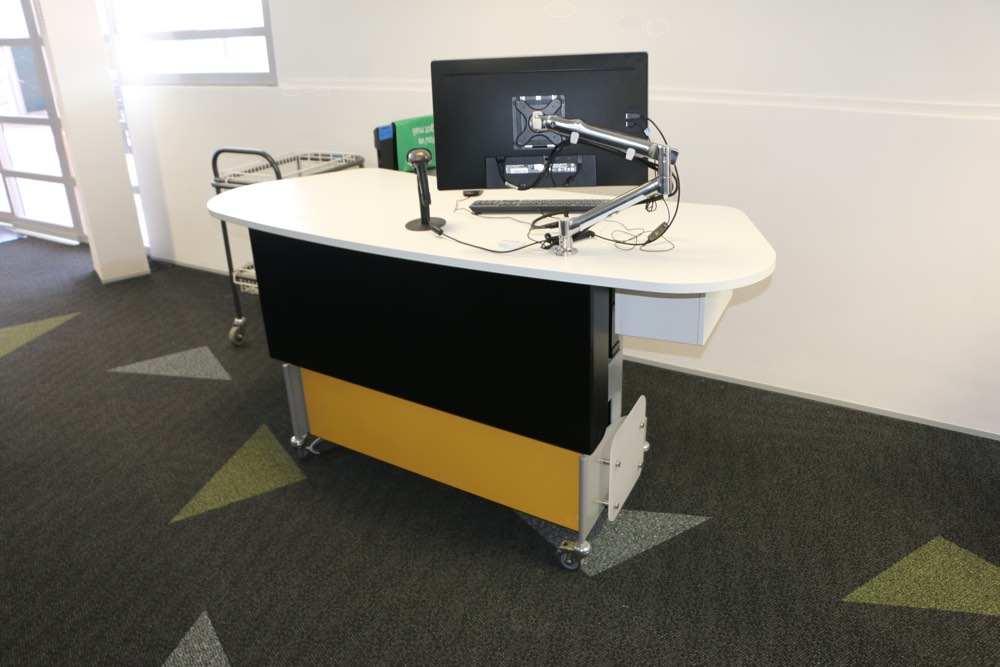 The selection of Yakety Yak Furniture counters, desks and teaching pods, with their ergonomic, dynamic design, supports Unitec's cutting edge commitment to learning.
Please note: Our YAKETY YAK Classic range of Pods has been replaced by our YAKETY YAK 100 Series Pods