Thunder Bay Public Library have recently transformed their Brodie and Waverley community hubs, as a result of positively viewing the pandemic as "an opportunity to reset and re-imagine". 
Chief Librarian / CEO, John Pateman was determined to introduce fresh elements that would combine to create a "WOW factor" for these community destinations. The transformation comprises the implementation of new features, including YAKETY YAK customer service desks, improved shelving, mobile technology and other capital improvements.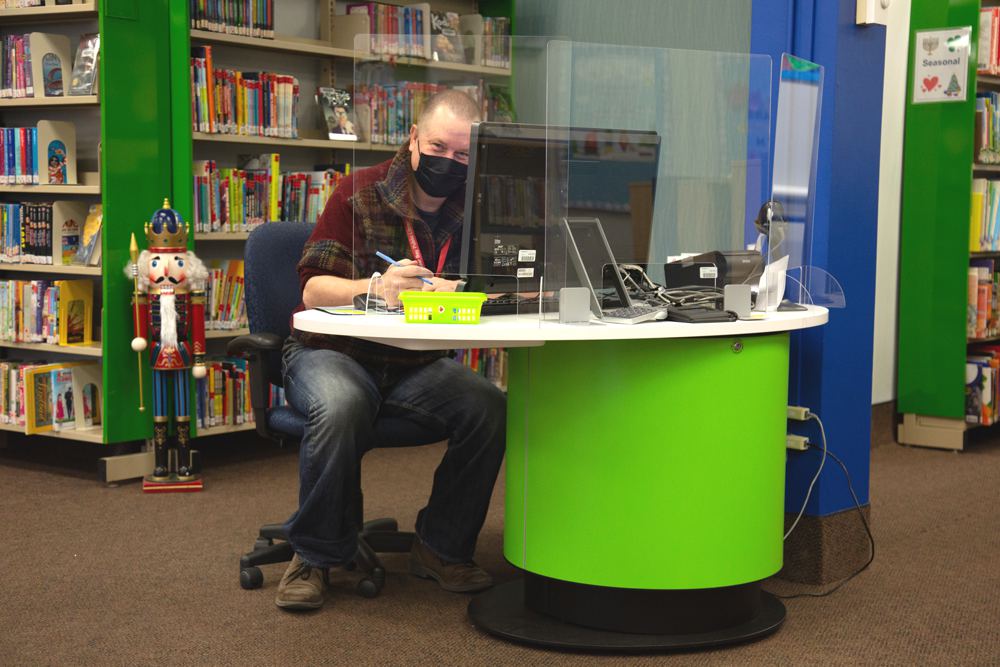 A special point of interest is the new bespoke furniture by Sheridan College's Honors Bachelor of Craft and Design students, that saw participants collaboratively design and create furniture specifically for the 'Indigenous Knowledge Centre' at the Brodie Community Hub.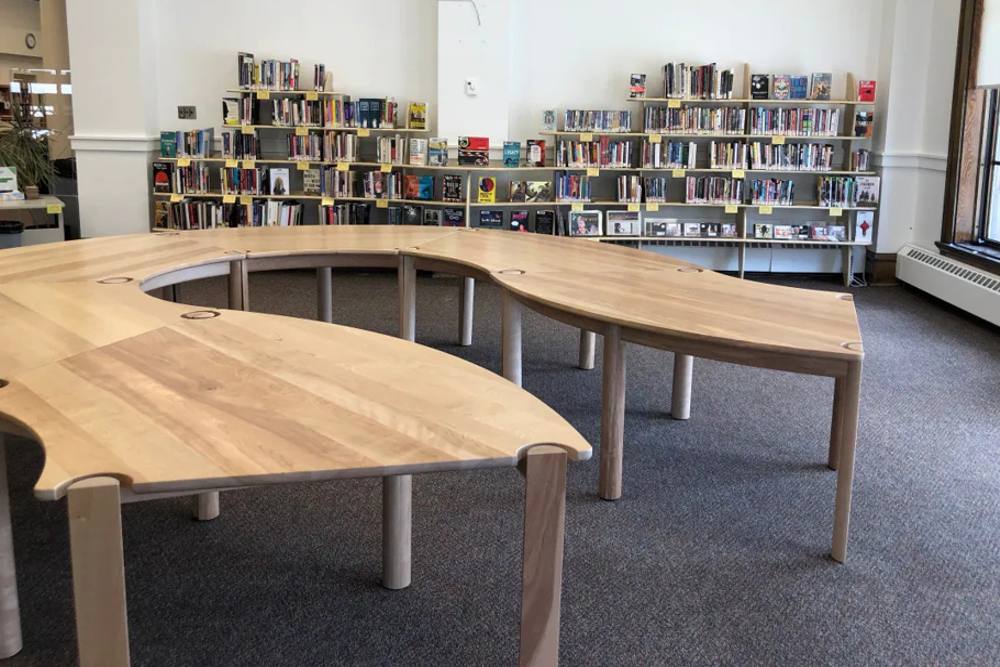 Choosing the optimum customer service desk design was critical, as the desks provide key contact points with patrons. The library team worked with Paul White of YAKETY YAK Furniture, to explore and decide on the best desk designs to complement their people-focused library spaces.
A YAKETY YAK 102 Pod along with three YAKETY YAK 205 Island Desks were deployed throughout the two libraries. The soft, friendly curves of the desks welcome interaction and complement the vibrant new spaces; their responsive ergonomics and height adjustable worktops ensure staff work safely and dynamically and are able to respond to the demands of the day.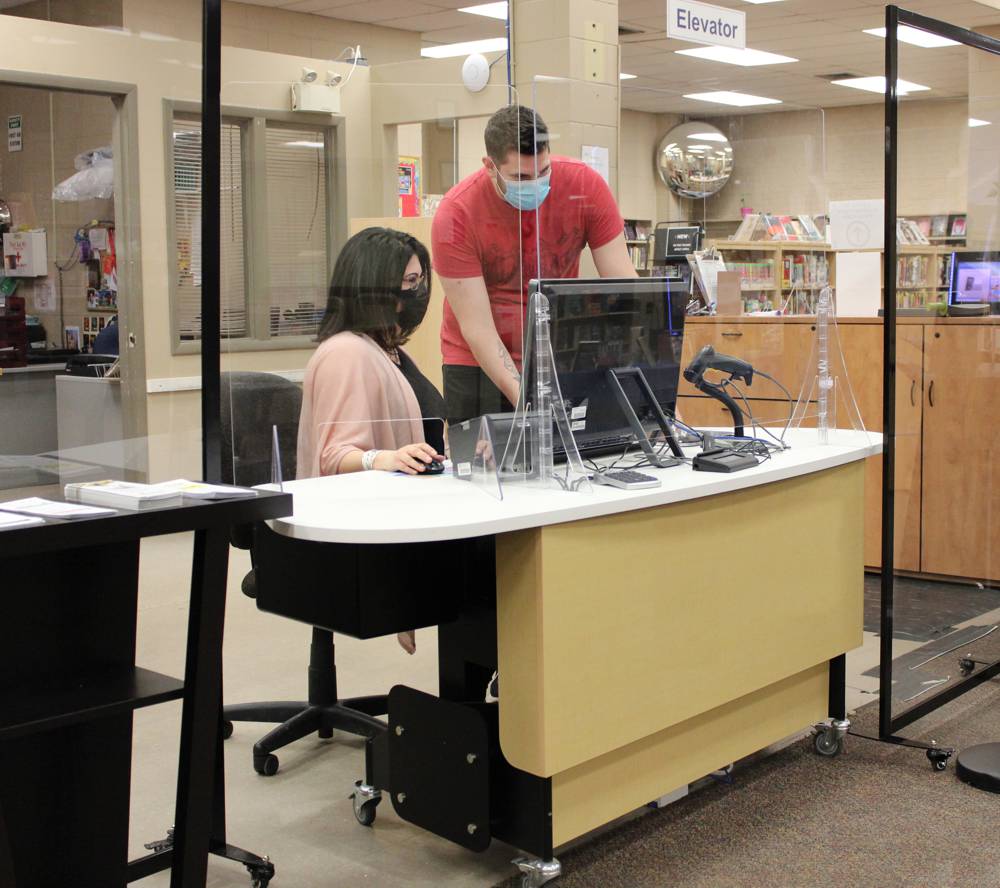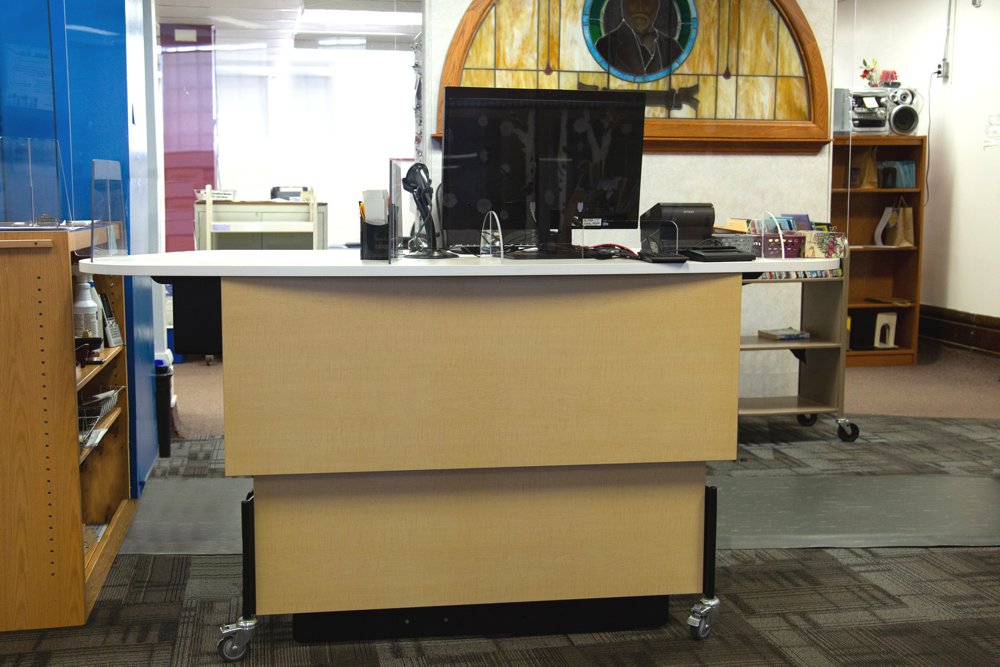 YAKETY YAK Furniture is proud to be part of a project that brings WOW factor to these vital community hubs, helping to bridge communities with spaces that welcome, inform and inspire.
Head Librarian, John Pateman says, "The new YAKETY YAK Desks perfectly complement the new furniture we have installed at these sites. They have replaced the old, large fixed desks, which took up too much prime public space and gave a dated, old fashioned look to our libraries. The YAKETY YAK Desks are spearheading the new, fresh, modern feel that is part of our vision to attract back pre-Covid core users and also appeal to youth and other sections of the community. The YAKETY YAK Desks are a win-win for our staff and patrons."