In 2018, Richmond Public Library, Vancouver, asked their community to tell them which library services mattered the most. Over 7,000 community members contributed to the public consultation process of which the new vision and mission were formed; to inspire curiosity, transform lives and empower 'everyone' by creating opportunities to learn, connect and belong.
YAKETY YAK Furniture's ergonomic pods, desks and counters, designed specifically for libraries, education and community spaces encompasses this vision by blending height adjustability, durability, clean aesthetics and ergonomics – we call this the 'People Fit'.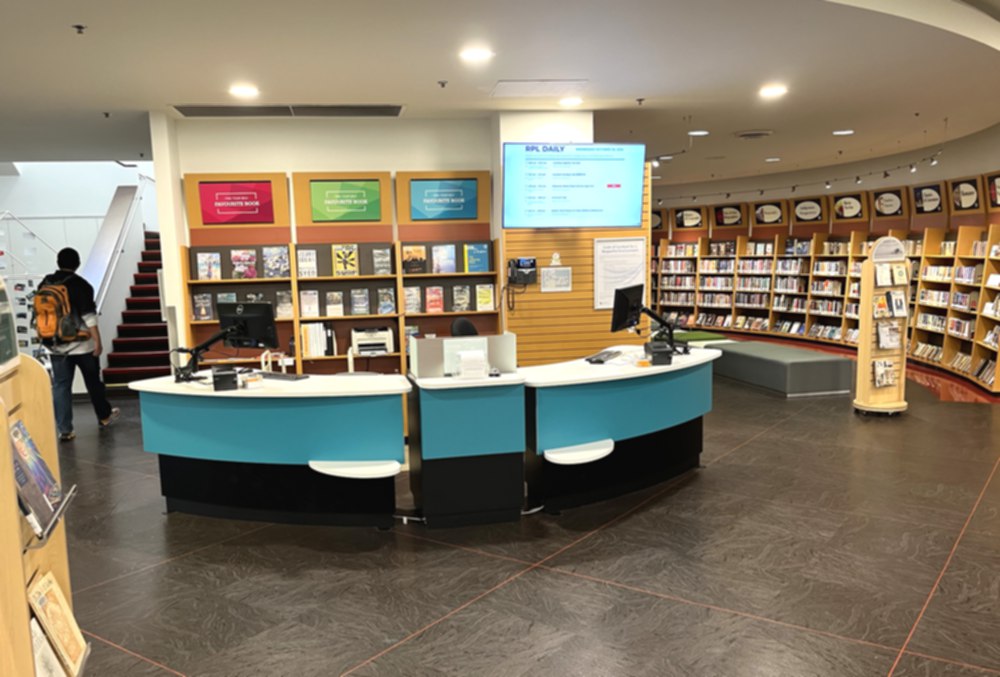 From our 300 Series range of Intelligent Counters, Richmond Public Library chose YAKETY YAK 305 Radial Counters, teamed with our 300 Cash Module to create a welcoming front of house.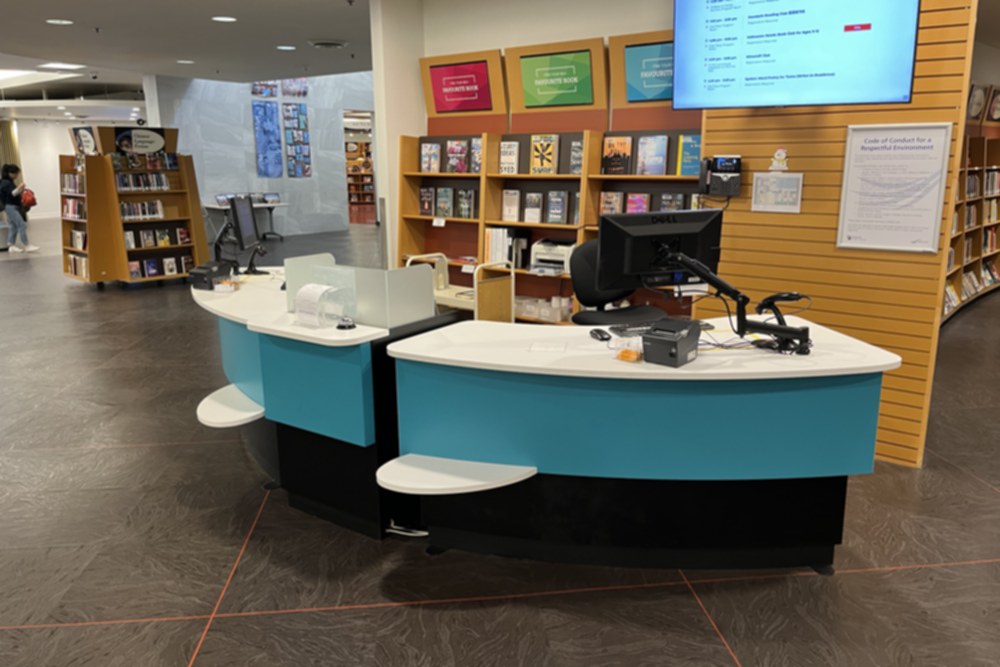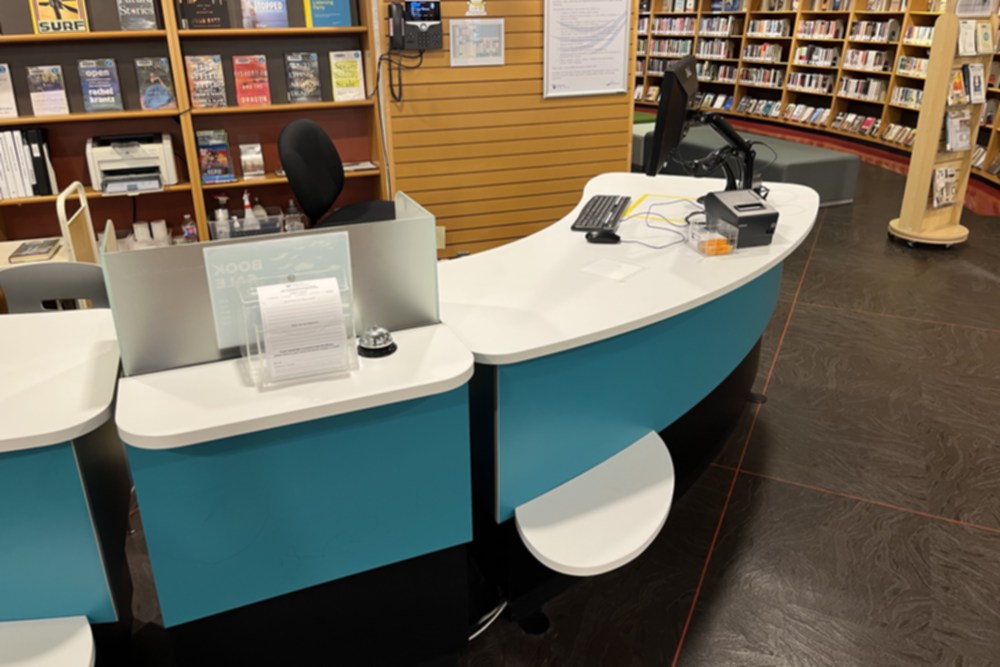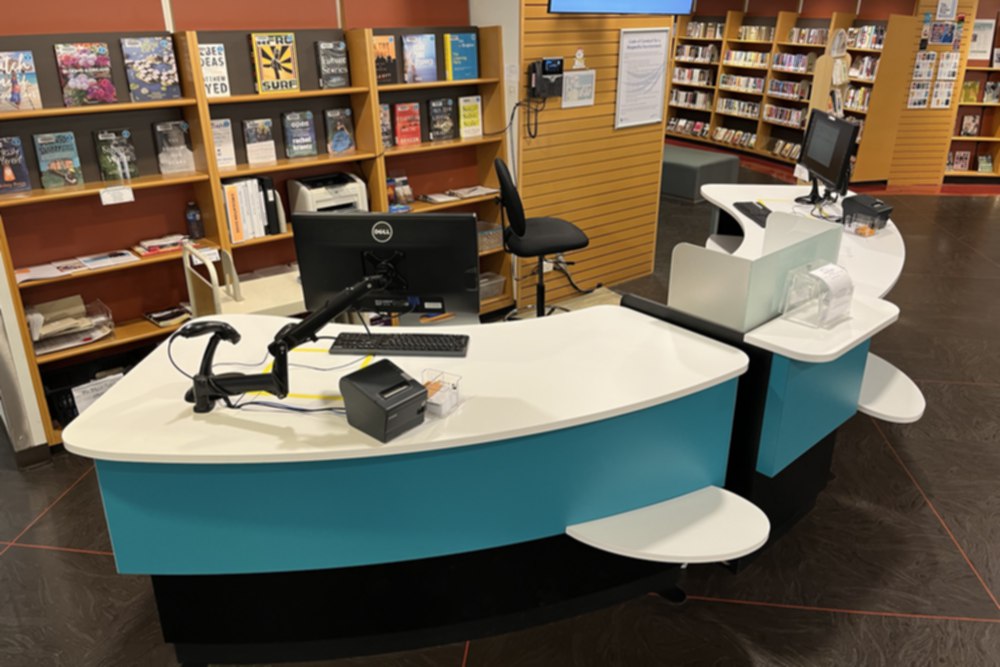 300 Series radial counters feature spaciously curved worktops encouraging a friendly exchange and electronic height adjustability, ensuring staff work at the height that best suits them, the customer and the task at hand.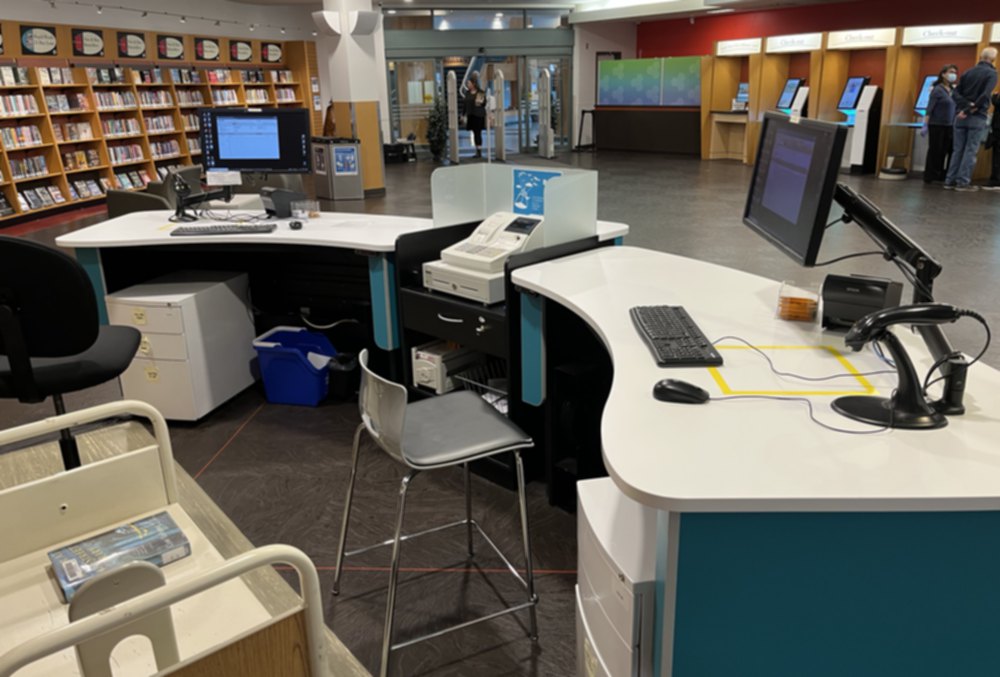 From our 200 Series range of dynamic service desks, YAKETY YAK 203 Desk with its robust brake castors for ease of mobility, was chosen for Richmond's main library and also its Ironwood branch. YAKETY YAK 203 Desk can easily adapt as an issues point or help desk and features a cantilevered meeting oval at one end, naturally inviting interaction.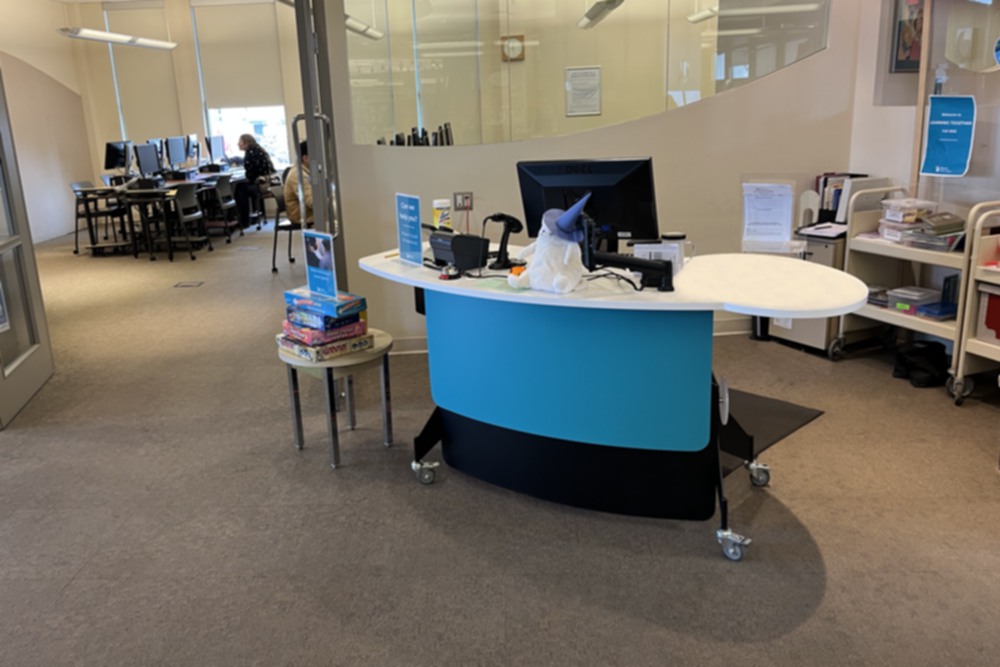 For their Cambie branch, YAKETY YAK 104 Pod was selected from our range of Ingenious Help Pods, operating as a satellite help point near the public computers.
With its spacious oval worktop, YAKETY YAK 104 Pod is perfect for working seated or standing and interacting with customers — a place to be welcomed and informed. The central barrel positions over floor services to neatly reticulate cabling and mount the CPU Box.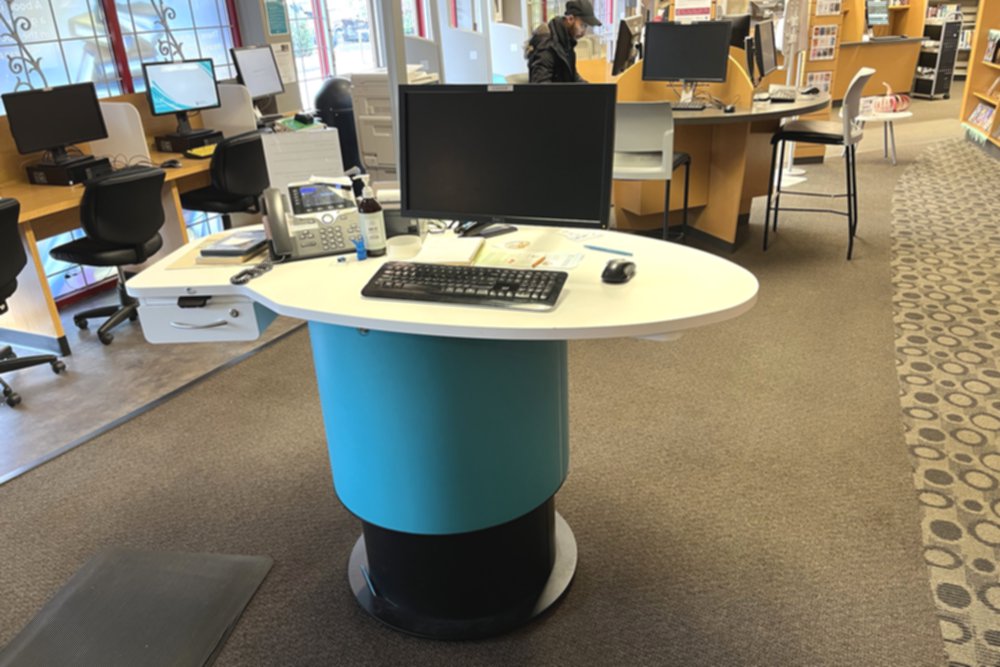 At YAKETY YAK Furniture we believe "There's a YAKETY YAK for every library". Richmond Public Library is a great example of how our various designs have been selected to meet the specific requirements of each library with the pleasing feedback that the library is 'very happy with our products.'
Combining 20 years of experience designing for public, university and school libraries, we bring you furniture that is built to last and respond to change.