YAKETY YAK Furniture was thrilled to be involved with the refurbishment of Takapuna Library. 
Paul White, our Director of Design, worked closely with Helen Woodhouse (Library Manager), Anne Betts (Customer Services Librarian) and Marion Weatherley (Facilities Coordinator) to design staff stations for the front of house and throughout the library. Takapuna Library wanted to make the move to height adjustability, to enhance customer experience with a more open and spontaneous feel.
As a result of in-depth ergonomic analysis to minimize counter related injuries, YAKETY YAK features push-button electric height adjustment. At the touch of a button, librarians can customize their workspace to work either seated or standing, allowing them to adapt the height to suit the task, while also meeting the needs of their customers.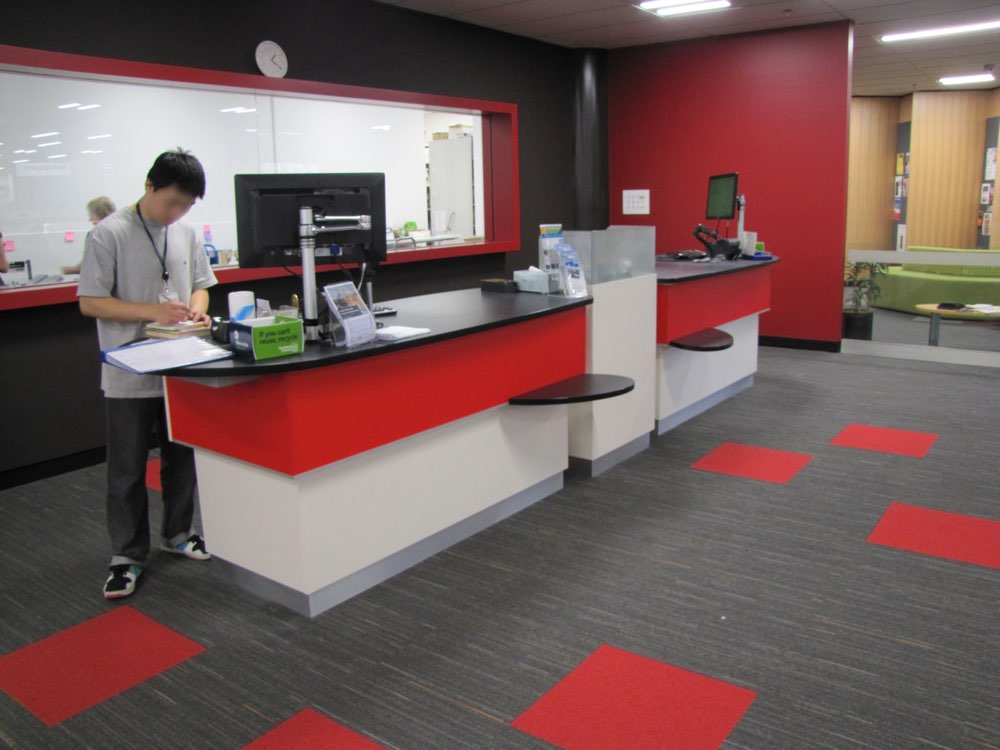 On entry to the library, two YAKETY YAK 304 counters and our 200 Cash/Credit Module now take pride of place, forming a dynamic circulation area.
YAKETY YAK is freestanding, retaining the appearance of a traditional counter, while providing the numerous benefits of height adjustability and easier connectivity with customers.
Orewa Library embraces 'open library'
As part of a move towards 'open library' thinking, Orewa Library wished to replace its traditional and long serving circulation counter with furniture that would support a strong customer service orientation.
A concept was developed by Paul White, our Director of Design, which broke up the traditional 'fortification', providing individual modules including issues counters, cash module and help desk. The resulting layout enabled staff to interact more readily with patrons, by introducing new counter orientations and access ways between.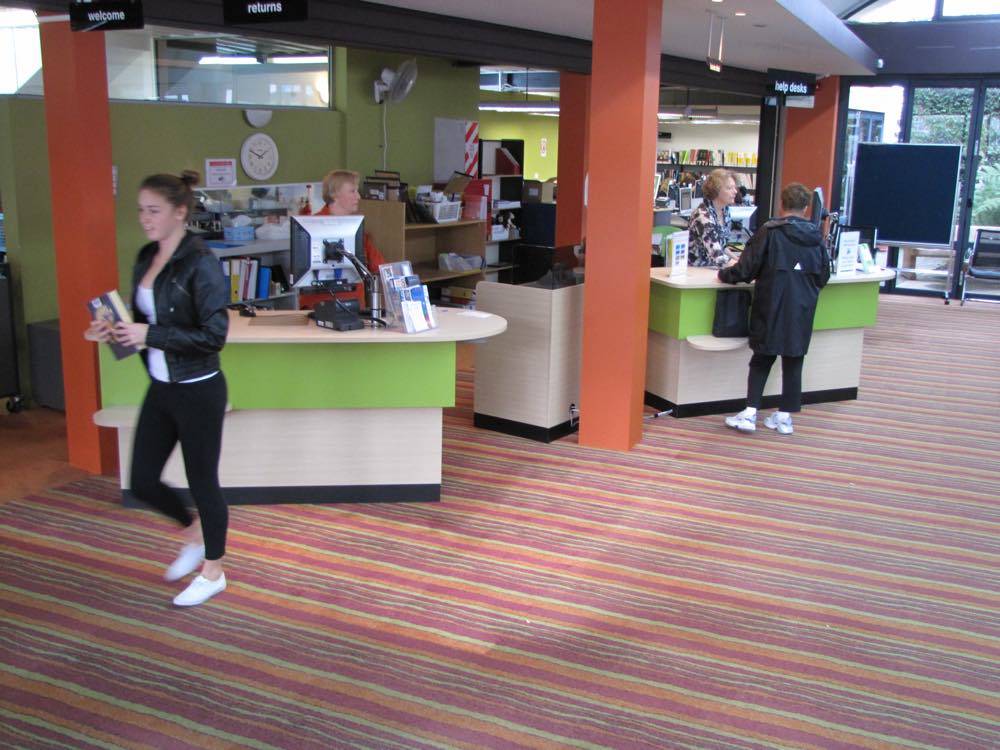 With health and safety for staff a high priority, the two YAKETY YAK counters provided optimum worktop ergonomics, as well as touch-button seated to standing height adjustability. This feature also allowed librarians to serve patrons with disabilities, not just in a complying way, but much more sensitively.
Support equipment, including a cash register and central printer, were housed in a customized 300 Cash / Credit Mobile with toughened security glass cowling.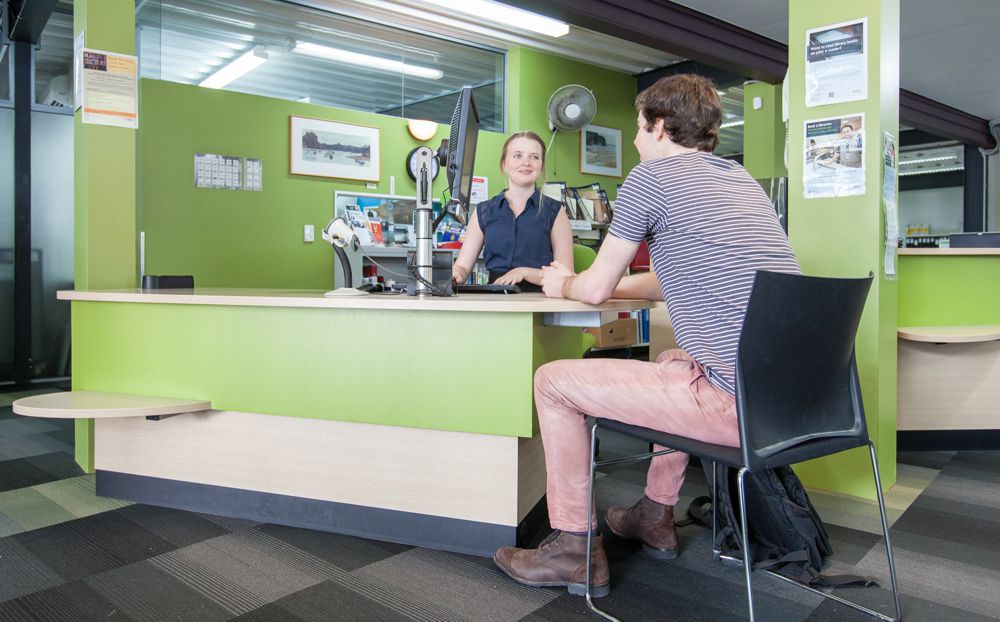 YAKETY YAK 304 features a generous 82.68" desktop, with a round meeting end that creates a welcoming space for staff and customer connection.
Our modular YAKETY YAK 300 Series is designed for versatility. The counters can be deployed either as stand-alone units, or grouped together with other counters and support modules, enabling the creation of a customer service area tailored to your specific needs. Even better, 300 Series counters are easy to reconfigure, making them an adaptable option that will continue to evolve with your library.

Please note: YAKETY YAK COVID Screens are available to install with any of our range, not as a permanent barrier but as a spontaneous safe place, suiting the dynamic nature of working at a freestanding customer help point.