Charles Darwin University's 'home and heart' is in the Northern Territory, Australia. It has an expansive and diverse footprint with multiple campuses from Darwin and Palmerston to Alice springs and Sydney, with key regional hubs throughout the Northern Territory.
At CDU, there is a passion and a vision to use skills and knowledge to help shape a brighter future, and CDU intends to become an outstanding achiever across all areas of its core business – teaching and learning, research, engagement, Indigenous leadership and internationalization. CDU works in collaborative partnership with First Nations peoples and their communities to address the needs of the Northern Territory and regional, rural, and remote people nationally and globally.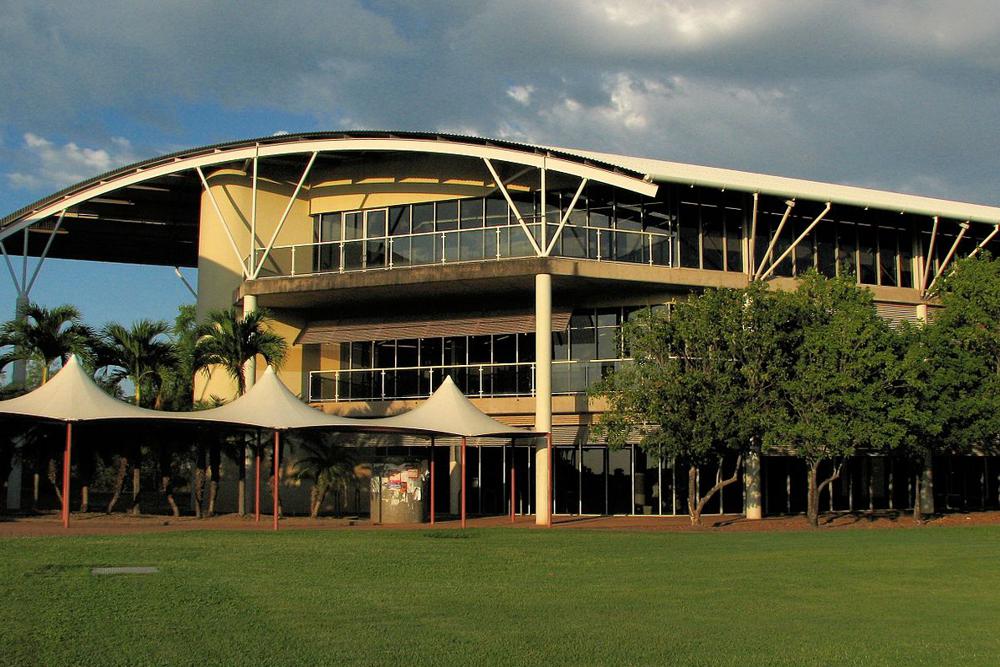 CDU's Library sought new customer service desks to align with a clear strategic path; to enhance the student experience by having key student service providers in one place, the Library Hub.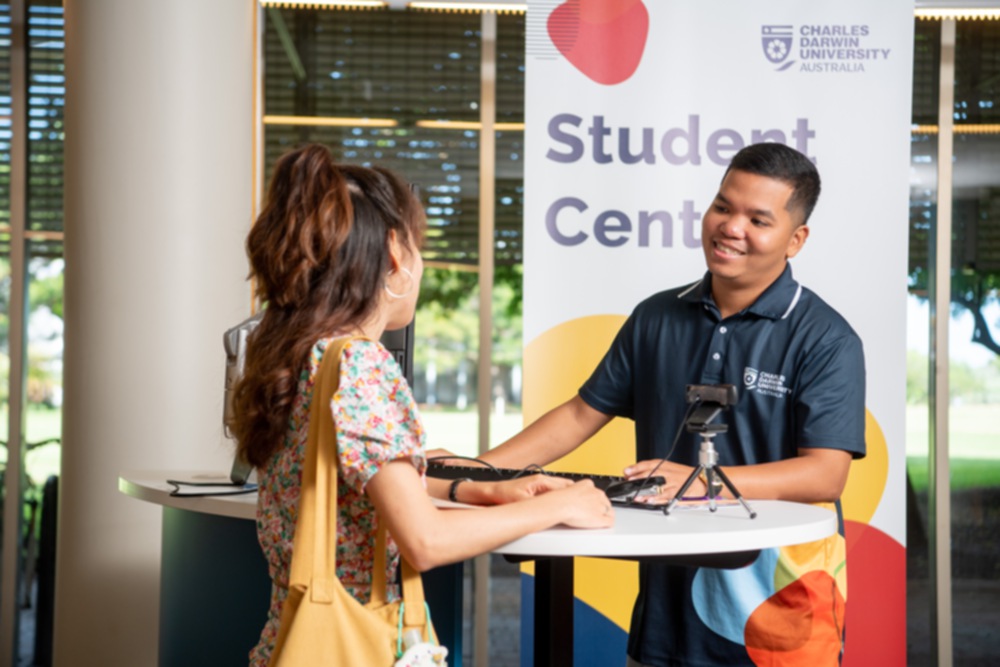 Kate Elder, Associate Director, Client Experience, Charles Darwin University Library, was familiar with our 200 Series range, known for height adjustability, versatility and mobility, featuring organically curved meeting ends to encourage connection.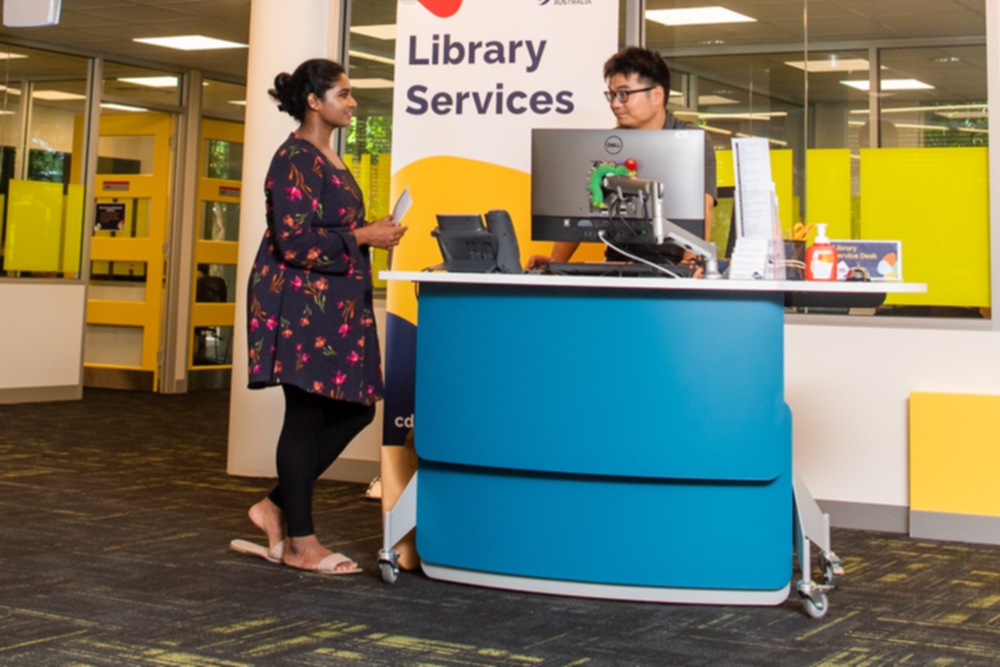 Three YAKETY YAK 202 desks were deployed as stand-alone customer service points within the Library.
The desks complement the yellow highlights throughout the Library with white worktops and fresh blue panelwork. All desks were installed with ATDEC Premium Monitor Arms for the sharing of information, and Pixel Power buttons to ensure a conveniently located power/USB supply, right on the desktop.
Kylie McMartin, Manager Client Services and Communication, gleaned the following positive feedback from staff:
Adjustable height to suit individual needs
Good spot to see everything and direct students where to go
Very approachable for students to come and ask questions
At Yakety Yak Furniture we believe 'libraries are all about people', and Yakety Yak products are all about 'furniture connecting people'.