University and college libraries are essential to student success and retention. Studies show that students who use the library in their first year of study are more likely to finish their qualifications. So, creating a library environment that supports student learning is a smart choice.
Height adjustable and ergonomic YAKETY YAK pods, desks and counters are an excellent option for creating a warm welcome for students. Whether it's a dynamic front-of-house, a friendly help point or a versatile teaching station for interactive learning, YAKETY YAK desks come in a range of models and colors to meet the needs of any library or teaching environment.
Dynamic front of house
A dynamic front-of-house creates a warm welcome for students, making the library feel like a place where they can find connection and support. Sporting friendly, functional design, YAKETY YAK pods, desks and counters provide the perfect solution. Deployed either as stand-alone units or grouped together with other counters and support modules, they allow you to create a customer service area tailored to your specific needs.
For example, our YAKETY YAK 204 desks provide the perfect customer service area for The University of New Mexico's Zimmerman Library. Height adjustability creates a comfortable environment for staff and enables them to adapt to meet the needs of students, while red and white finishes bring brightness to the space.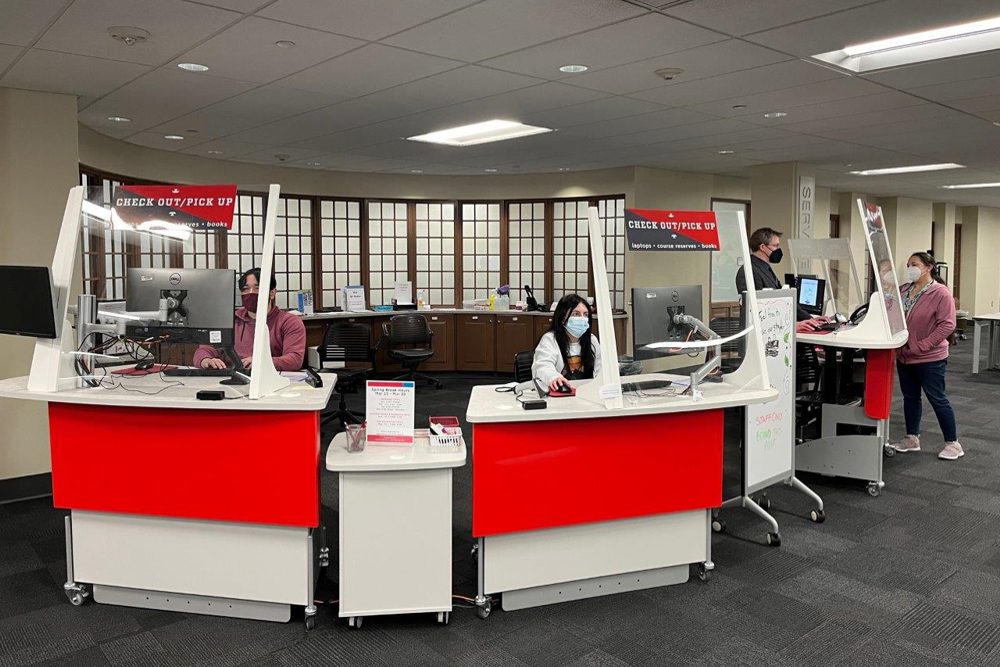 A natural wood finish achieves a warm, textured feel for the front-of-house at The University of Auckland's General Library and Kate Edgar Student Centre. These YAKETY YAK 202 and 208 desks provide a highly mobile option that can be redeployed in different configurations as needs evolve.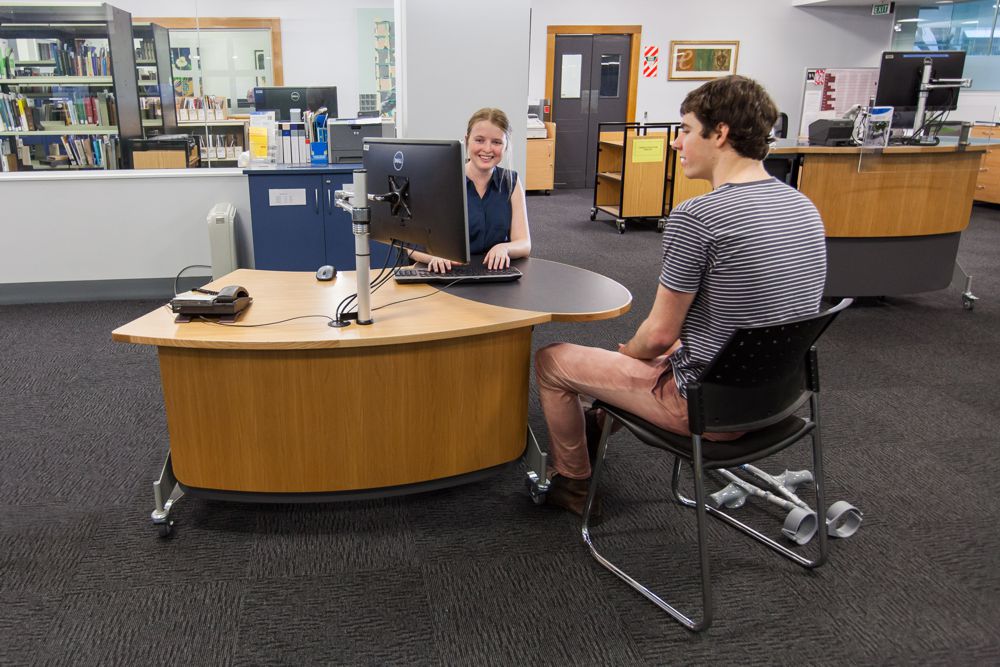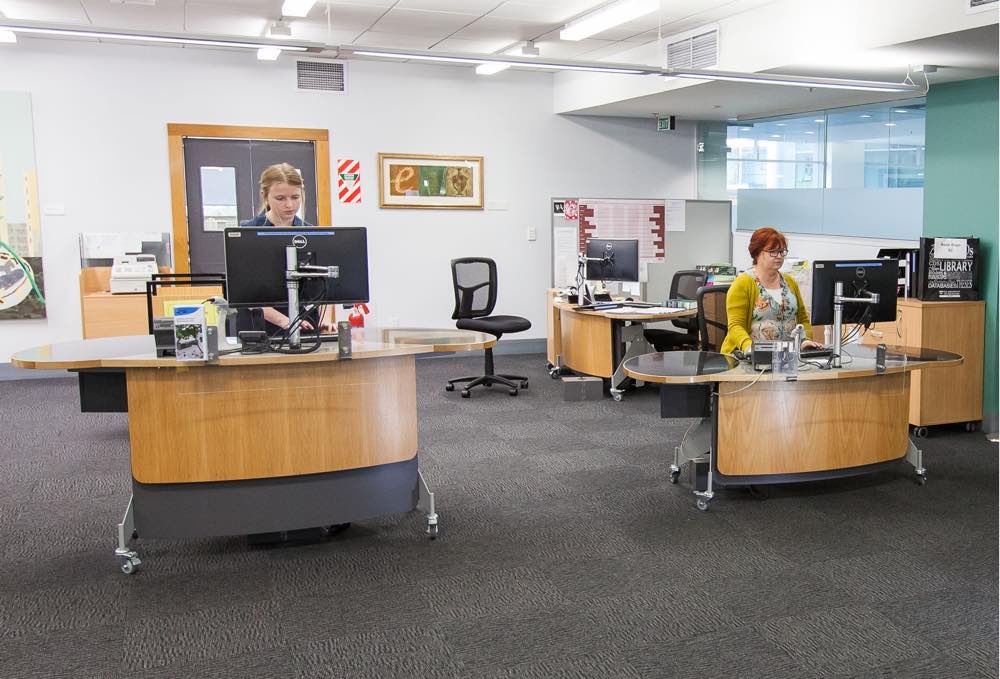 Friendly help stations
Welcome, roaming and information desks provide points of contact and support throughout the library, helping students to navigate their library experience
For example, our YAKETY YAK 206 desks, paired with our Stand Alone Storage Module, provide friendly help points for students at UNITEC community college.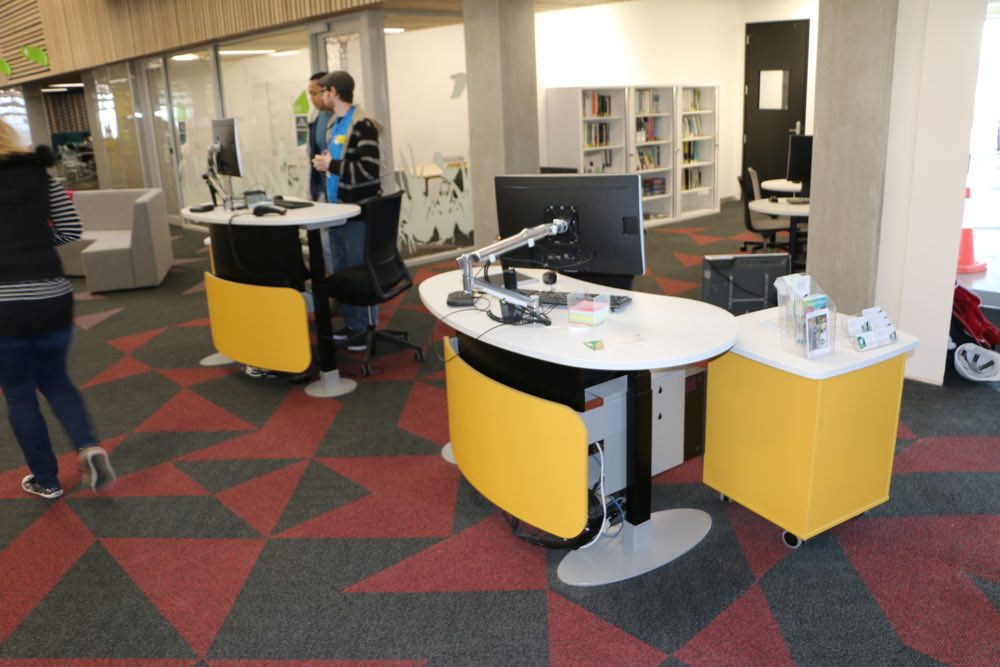 For compact spaces, YAKETY YAK 101 Pod is a great option, and its curved profile encourages easy interaction.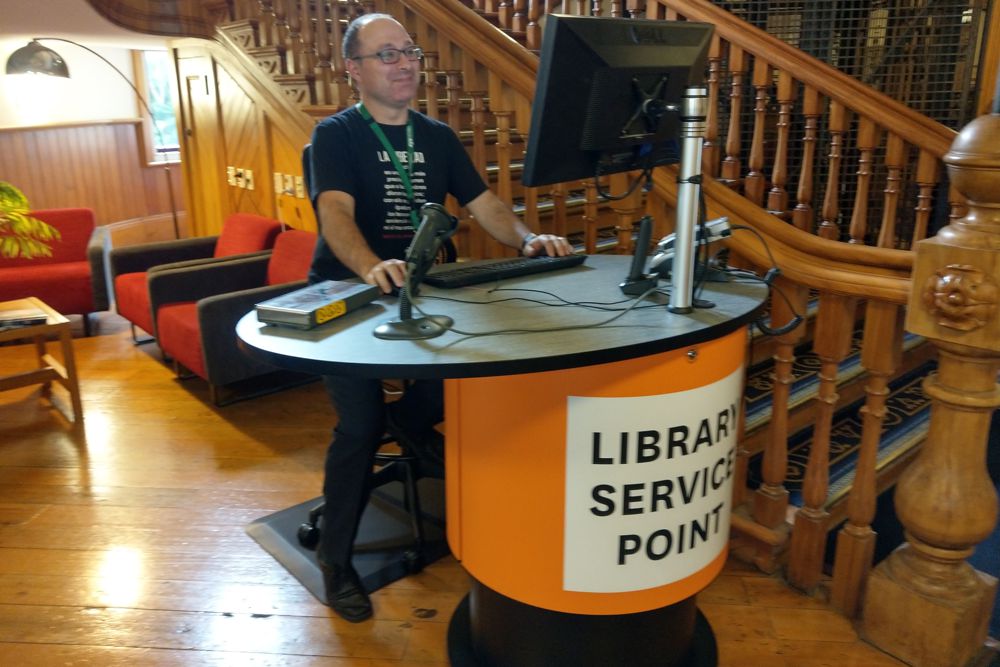 YAKETY YAK 202 desk finished to blend seamlessly with the timber interior at Newington College.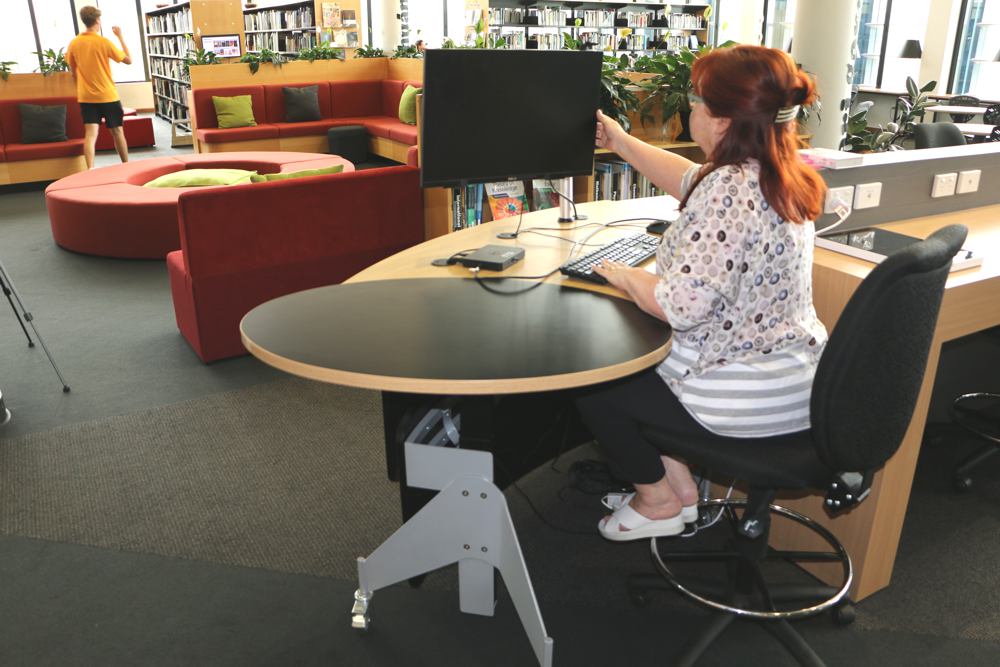 Versatile and interactive teaching stations
Our pods and desks make a user-friendly option for group study and tutorial rooms. Our compact, mobile and height-adjustable YAKETY YAK 201 and YAKETY  YAK 400 Series desks adapt to fit the needs of different groups, like tutorials, group work or presentations, while the curved meeting end encourages collaboration.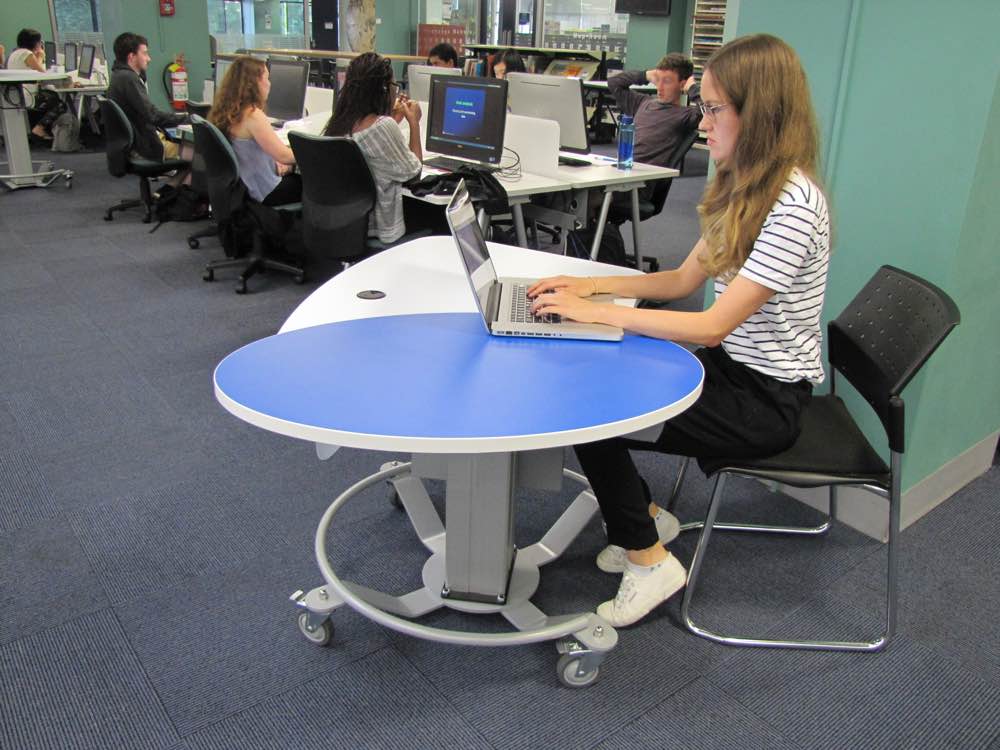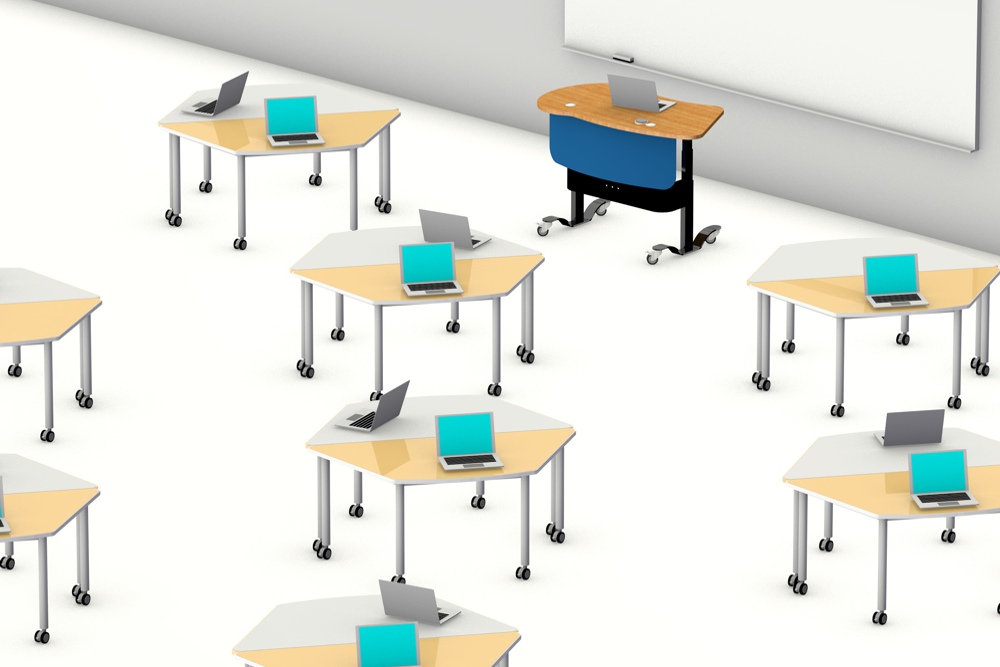 University libraries are not only about books and learning but can be places that support well-being and build a sense of community on campus. To achieve this, creating an inviting environment welcoming to students is essential.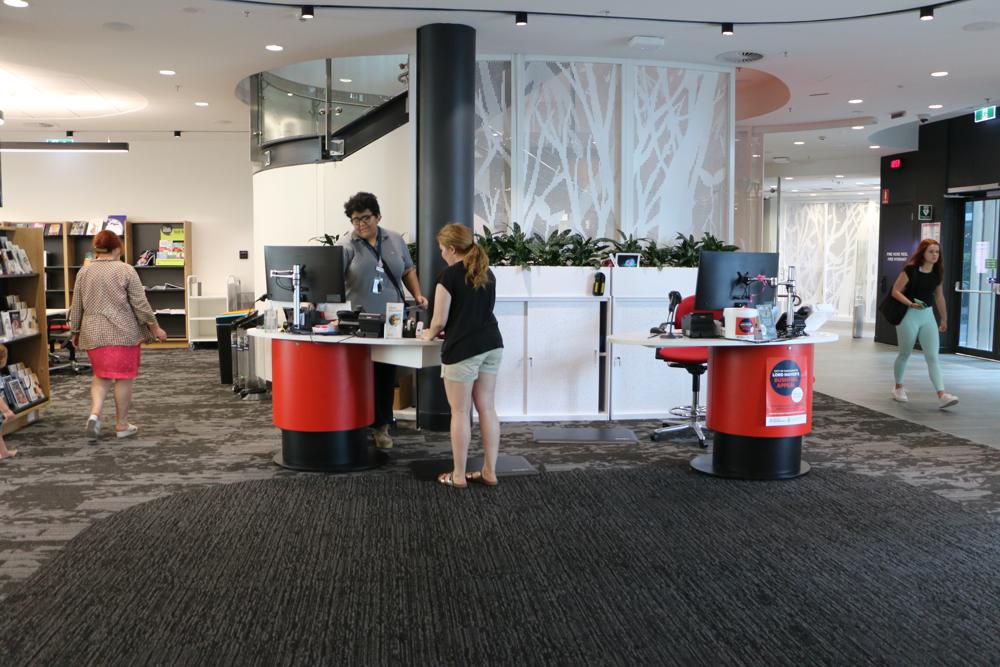 At Yakety Yak Furniture, we have been designing for libraries for over 20 years and are committed to creating products that will continue to adapt with libraries' changing needs.
To learn more about our products, we invite you to explore our range and please feel free to get in touch if you want to learn more.
Written by Paul White, Director of Design – YAKETY YAK Furniture
Resources:
https://www.lexisnexis.com/community/insights/professional/b/trends/posts/which-of-this-year-s-top-university-library-trends-will-wield-influence-on-virtual-lecture-halls-and-in-person-classrooms-alike
https://crln.acrl.org/index.php/crlnews/article/view/9137/10062
https://crln.acrl.org/index.php/crlnews/article/view/24478/32315