The City of Joondalup's four libraries comprise one of the largest and busiest public library systems in Western Australia, providing a wide range of services, events and facilities to enjoy.
Having previously installed Instinct Furniture counters in their Duncraig Library, Joondalup City Libraries were already familiar with the ergonomic and interactive qualities of an Instinct counter.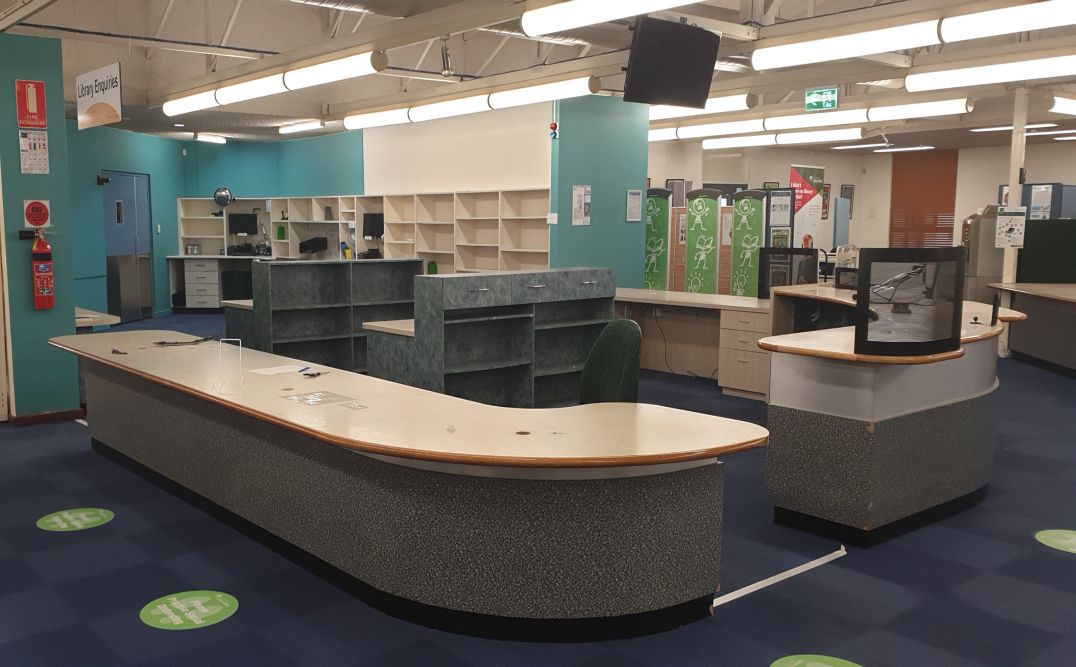 The library's previous counters (above) were of a traditional nature; fixed in height and immobile.  The library sought to move to a much more flexible and interactive option, that allowed librarians to safely work either seated or standing.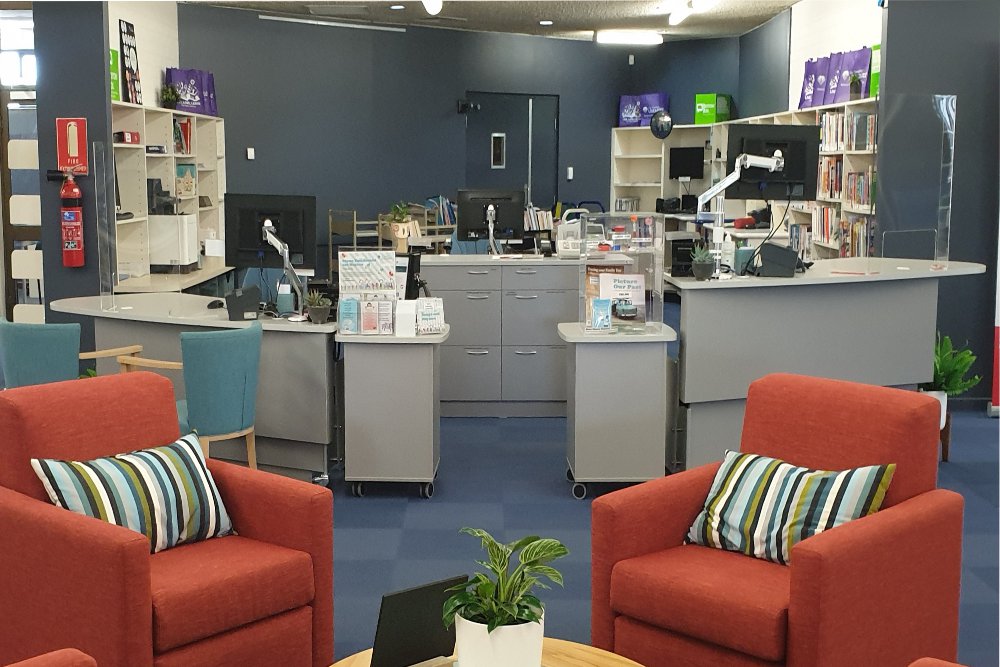 YAKETY YAK 209 Desk is designed as a highly versatile, height adjustable customer service desk supporting librarians in adapting their work environment to meet both their own needs and those of their customers.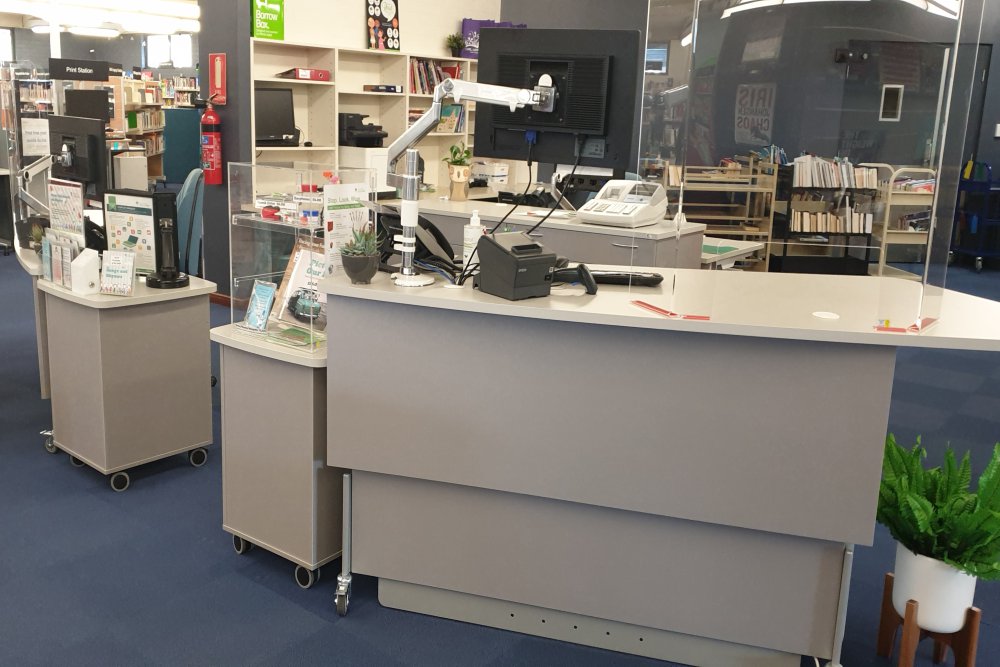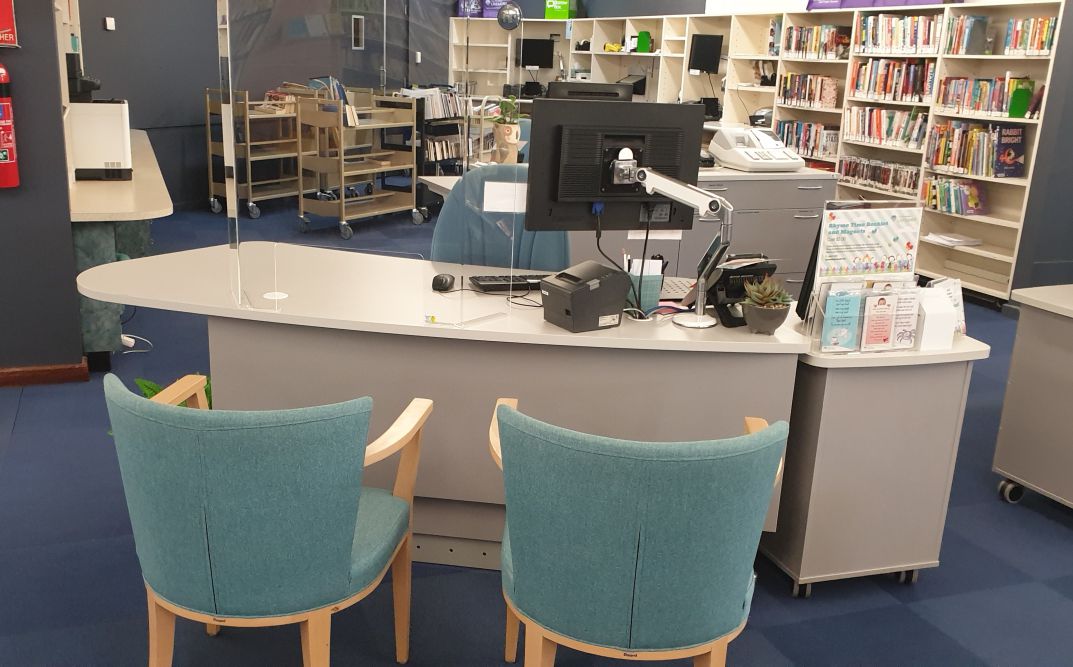 Along with providing the ergonomic design fundamentals necessary in today's libraries, YAKETY YAK 209 Desk exudes an inviting and friendly openness, and is well poised to respond to change as Whitford library evolves.