Libraries are welcoming the advantages of responsive counters that support a dynamic, open and friendly front of house. Onehunga Community Library's counters were of a classic modernist style. Whilst certainly impressive, these counters did however present some limitations, predominantly around movement and interaction between staff and the customer.
Service Delivery Manager for Auckland Council Libraries, Corrina Meikle, and her colleagues had observed the positive response of staff and customers to a more dynamic front of house at their recently opened Waiheke Library. Imraan Ali, Onehunga Community Library Manager, was supportive of this direction for his site.
They approached Paul White, our Director of Design to explore the possibilities. Paul's scheme deployed two new YAKETY YAK 203 Desks,  designed specifically for the project.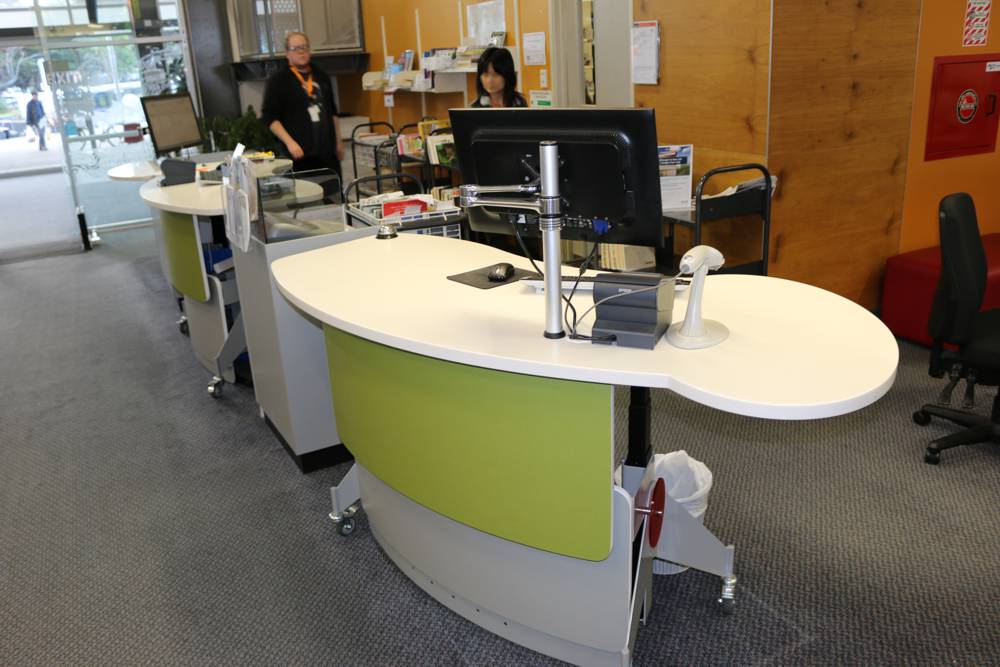 YAKETY YAKs were supported by our shared 200 Cash / Credit Module and our 200 Book Returns Module to the entry end.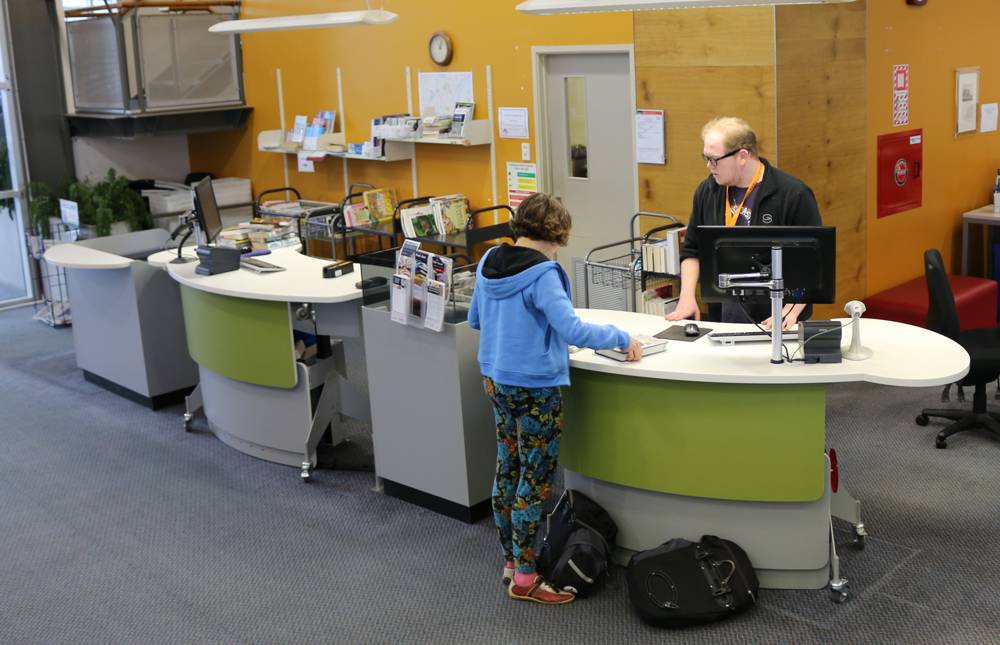 Imraan Ali says, "The YAKETY YAK Desks look clean, streamlined and inviting. The idea for this new desk set-up was to encourage staff to get alongside the customers and show or demonstrate what we can do on our online catalogue. But at the same time it's easy for us to get from behind the counter to the floor. It is definitely making us more approachable. Whilst the desk surface might not look big, it is definitely fit for purpose and works for us, and the ergonomic aspects (height adjustability) of the desk makes it staff and customer friendly."

Please note: YAKETY YAK COVID Screens are available to install with any of our range, not as a permanent barrier but as a spontaneous safe place, suiting the dynamic nature of working at a freestanding customer help point.