Greerton Library embraces the move from a traditional to a modern and versatile circulation area.  
When it came to choosing counters, the design required the style and functionality to complement the library's design and service philosophy; enabling staff to easily engage with customers and comfortably carry out the daily tasks of a busy community library.
Tauranga City Libraries had previously worked with YAKETY YAK Furniture in all their other sites and were sold on the advantages that height adjustable, interactive counters offered. Joanna Thomas, Tauranga City Libraries Customer Services Team, and her colleagues favored the YAKETY YAK 304 design; offering sit to stand height adjustability, with plenty of desktop space, and suitable for both issues and help functions.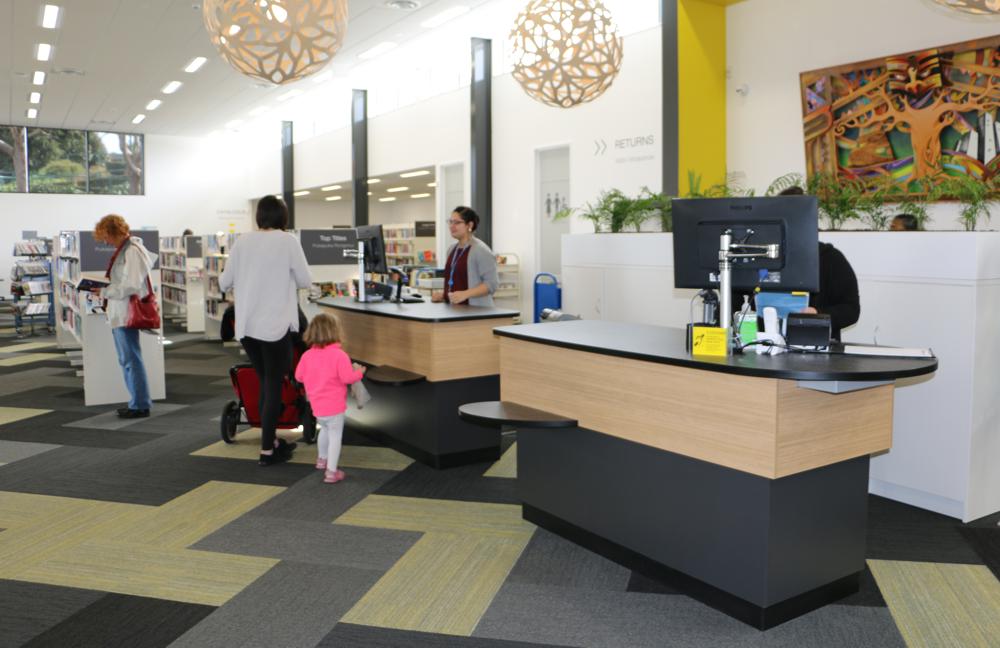 Two YAKETY YAK 304 counters were deployed opposite the entrance, in the heart of the library. Positioned side by side, YAKETY YAK allows staff to move freely, to engage with customers at the curved meeting ends and to easily move beyond the counters to help out in the library.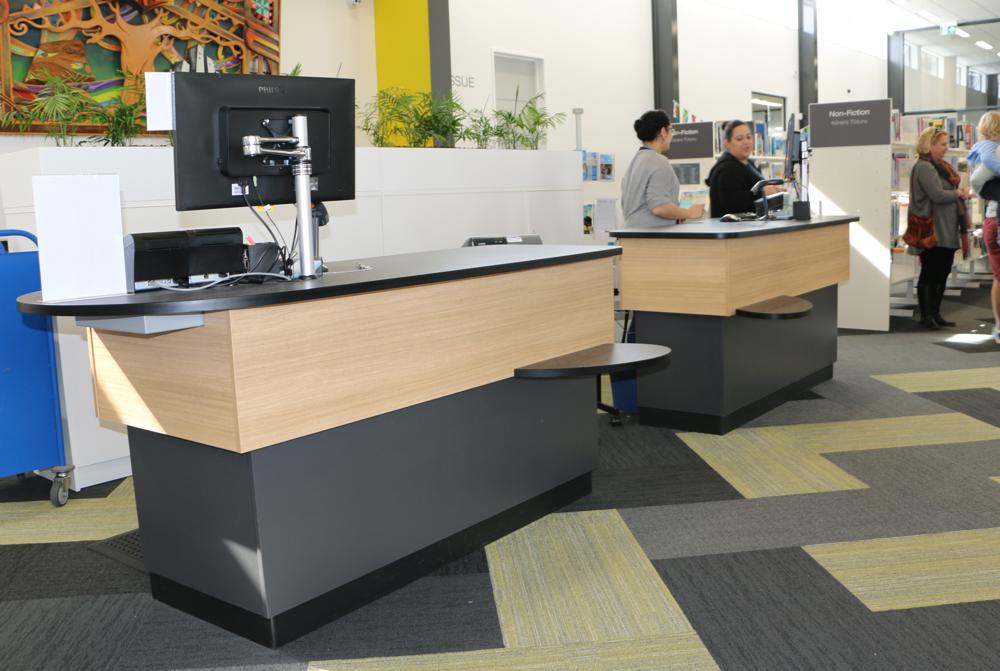 Whilst retaining the appearance of a traditional counter, YAKETY YAK frees itself to become a freestanding island with more connectivity to customers. Joanna Thomas, Customer Services Team Leader, says, "Stealth Counters provide for a range of interactions with customers and makes it easy for staff to move around in the space assisting with self-service and also providing for queries that take longer. The flexibility of sit to stand desks allows future proofing for where the range of customer and staff activities develop in the library space over the next 5 years."
Please note: YAKETY YAK COVID Screens are available to install with any of our range, not as a permanent barrier but as a spontaneous safe place, suiting the dynamic nature of working at a freestanding customer help point.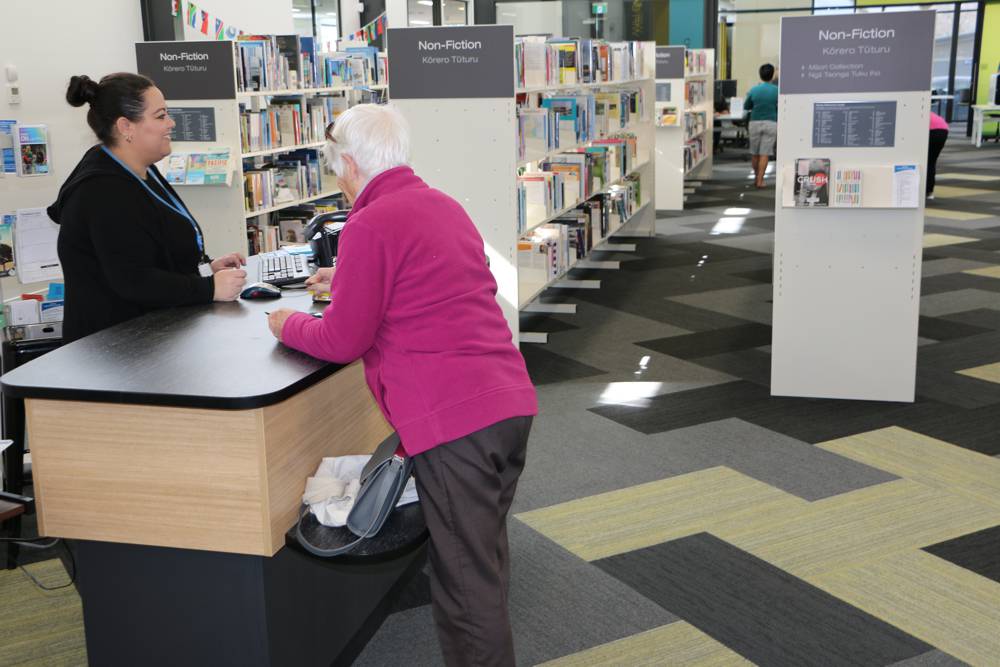 Libraries Manager, Jill Best says, "Greerton library is a great example of how libraries have evolved to become community knowledge hubs, offering traditional book-based services like activities for children and adults, spaces to read, study, to meet friends, community history and centers for people to access the internet and learn more about digital technology."