With a history of cutting edge innovation, Deakin University offers excellent facilities, exceptional teaching and flexible learning to over 60,000 students. As a key part of the University's strategic direction, IMD Architecture was commissioned to transform the Burwood Campus library's front of house to further optimise the delivery of student services.
To accommodate IT and library staff, the Architect specified three YAKETY YAK height adjustable pods from Yakety Yak Furniture, each sporting Laminex Seasoned Oak worktops and black under carriages. The pods are grouped under an ingenious 'snake' lighting element.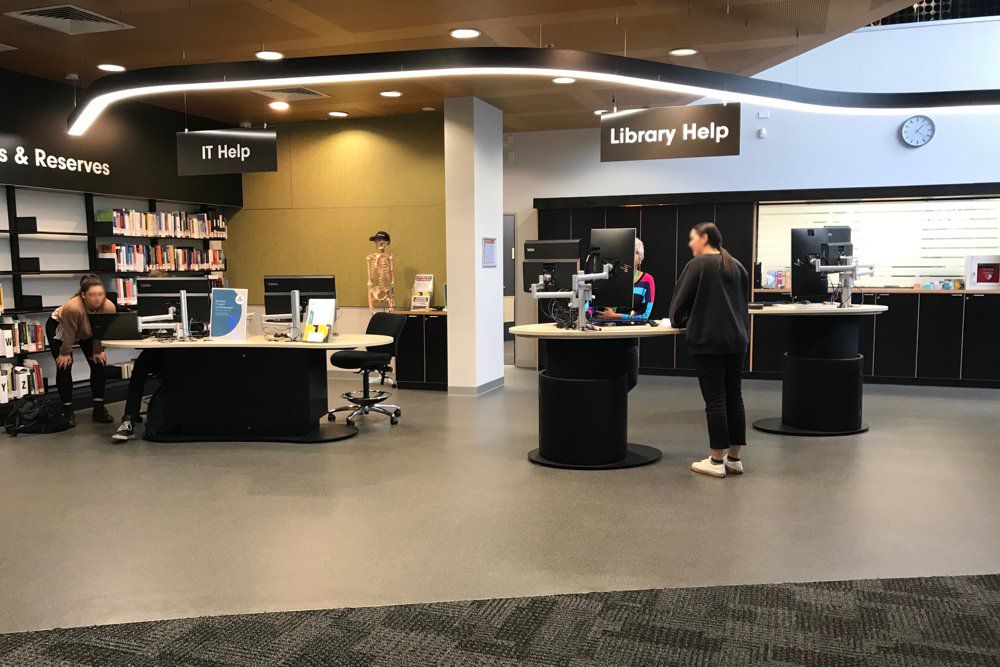 The YAKETY YAK 240 Island (above left, shown in a seated position) provides the ideal platform for IT staff to work with students. Two staff members can work independently, providing help to customers around each cantilevered meeting end, aided by articulating monitor arms.
Adjacent to the service island, two YAKETY YAK Classic Oval 1600 pods are manned by librarians, connecting easily with students around generous cantilevered worktops. Positioned tidily over floor services all cabling is hidden in the pods' central barrels supporting a clean, modern appearance.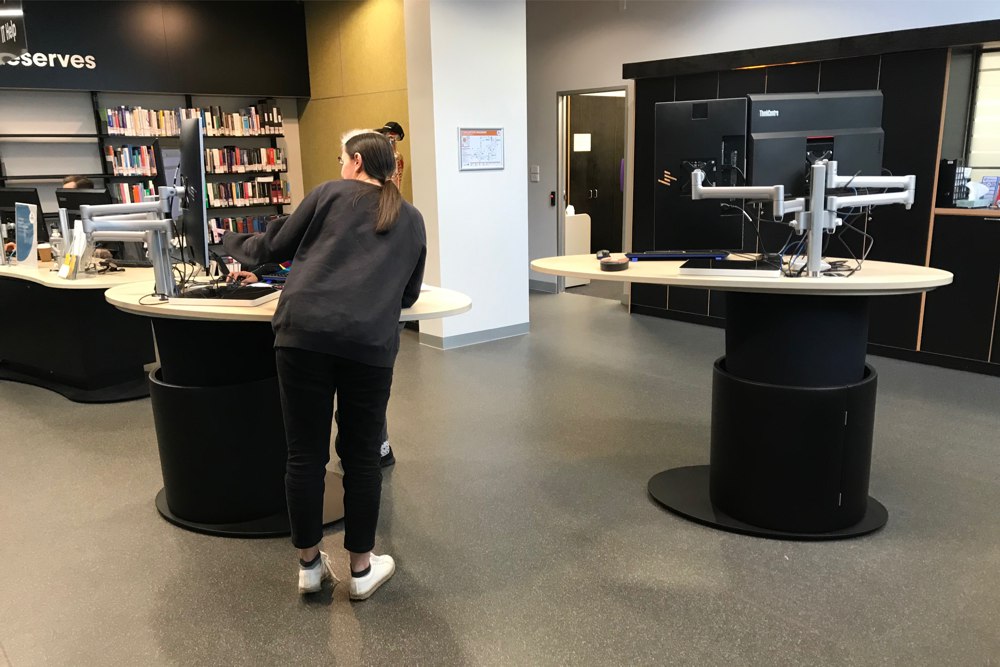 YAKETY YAK pods are engineered on considered, ergonomic design that supports natural connection and interaction between staff and student.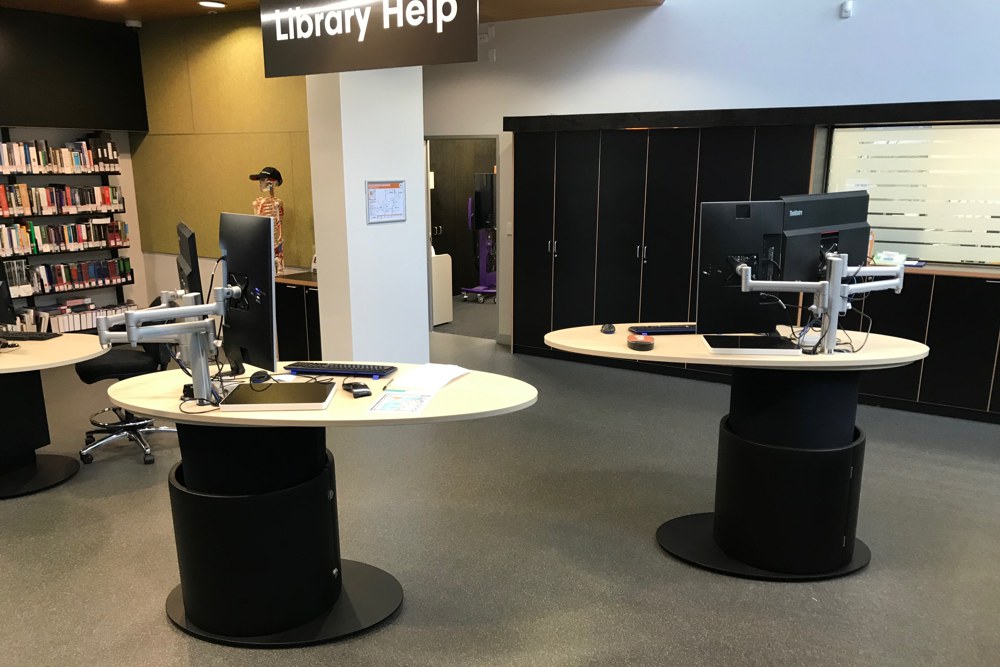 The transformation project has resulted in a warm, inviting front of house, delivering IT and library help services through friendly staff working naturally alongside students.
Client comment:
"These pods have been versatile and provided a more interactive service point for our staff and students at the Library. They are dynamic and can be used either standing or with a stool. They look smart and modern and have improved our business function."

Peter Ancona
Project Manager, Deakin University.
Please note: Our YAKETY YAK Classic range of Pods has been replaced by our YAKETY YAK 100 Series Pods