New Plymouth District Council oversees six libraries, including the world's first purpose-built, fully integrated museum, library and visitor information centre — Puki Ariki.
As part of a journey of change to update and refresh their sites, a selection of library counters and help pods were sourced from Yakety Yak Furniture; aimed at facilitating a more interactive environment, to encourage the sharing of knowledge and enhance the overall experience for both the customer and staff member.
A YAKETY YAK 202 Desk had already been trialed at Puke Ariki Library, and Gary Collins, Manager Exhibition Projects at Puke Ariki, was already familiar with the advantages an Instinct counter provides — ergonomically designed for interaction and mobility, with touch-button height adjustability.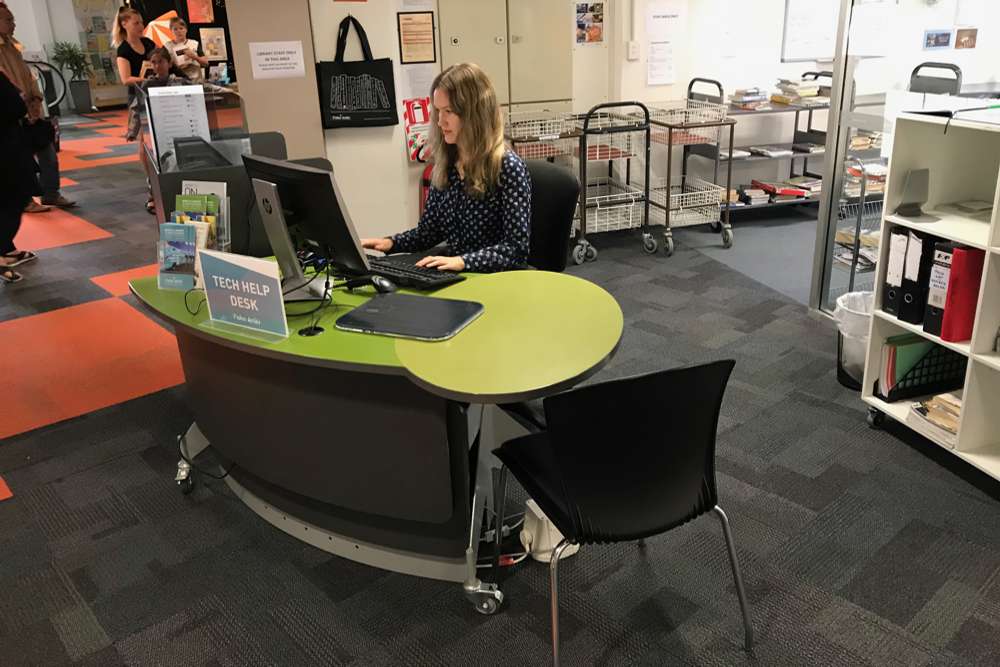 Continuing with the modernisation, Puki Ariki Library chose three new generation YAKETY YAK 1200 pods. These were positioned throughout the library as staff help points.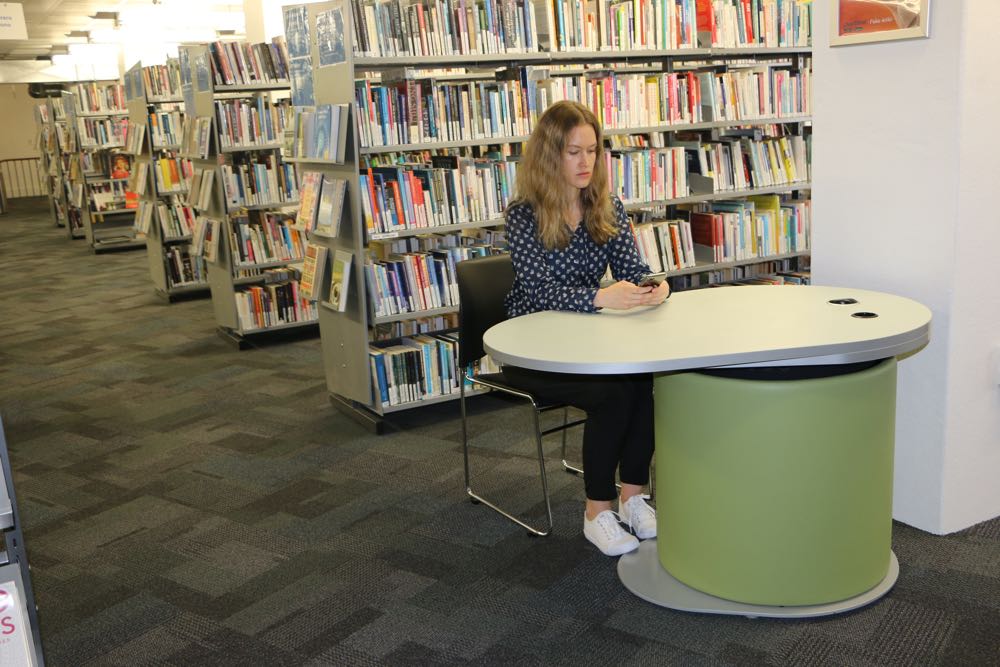 At Puki Ariki Museum and Visitor Information Centre, YAKETY YAK 203 Desk became a central help / service point while YAKETY YAK 1200 was teamed with our YAKETY YAK Support Caddy as a second help point. These were supported by our YAKETY YAK Cash / Credit Module and our STAND ALONE Storage Module.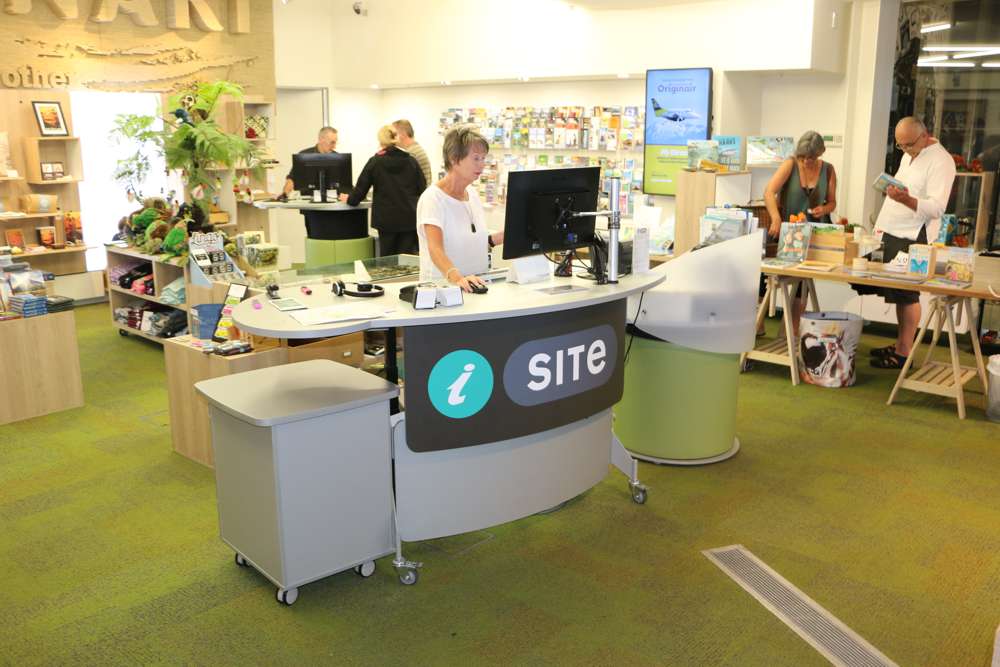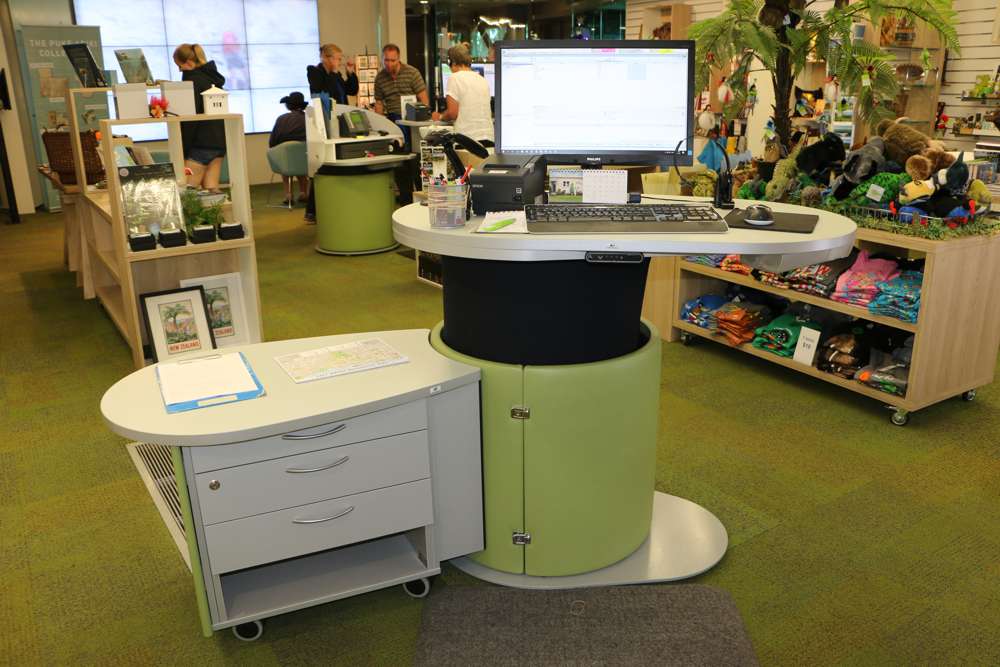 YAKETY YAK 202 Desk was also the counter of choice for New Plymouth's Bell Block, Inglewood and Waitara Libraries. Both YAKETY YAK 202 and our larger YAKETY YAK 203 Desk, provide the option of either a left or right sided cantilevered meeting oval — the ideal place to engage with customers at the chosen height.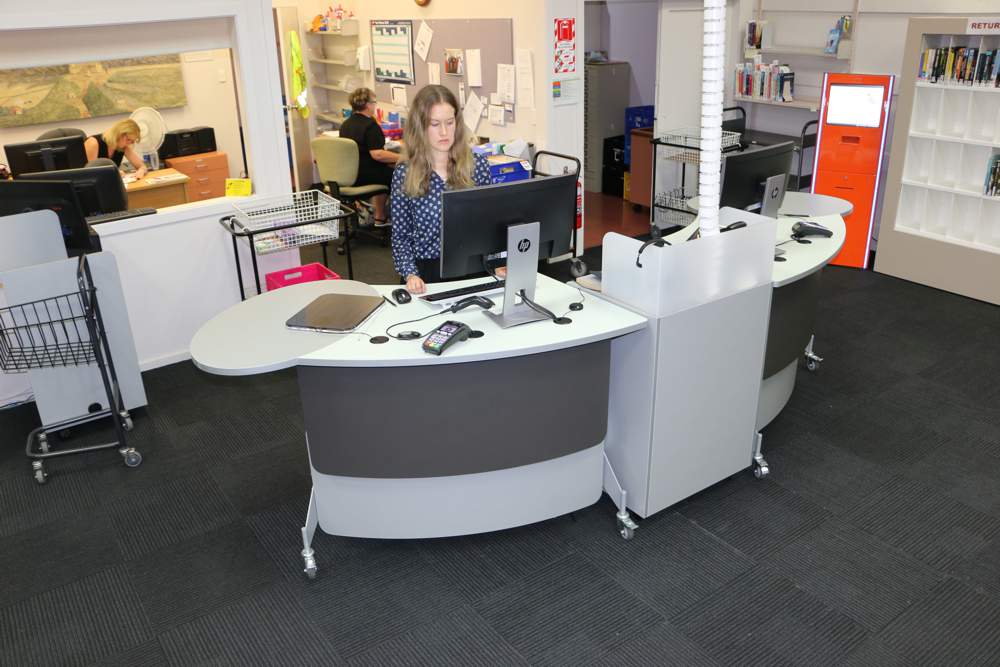 YAKETY YAK 202 is designed with ergonomic curves and a cantilevered meeting end.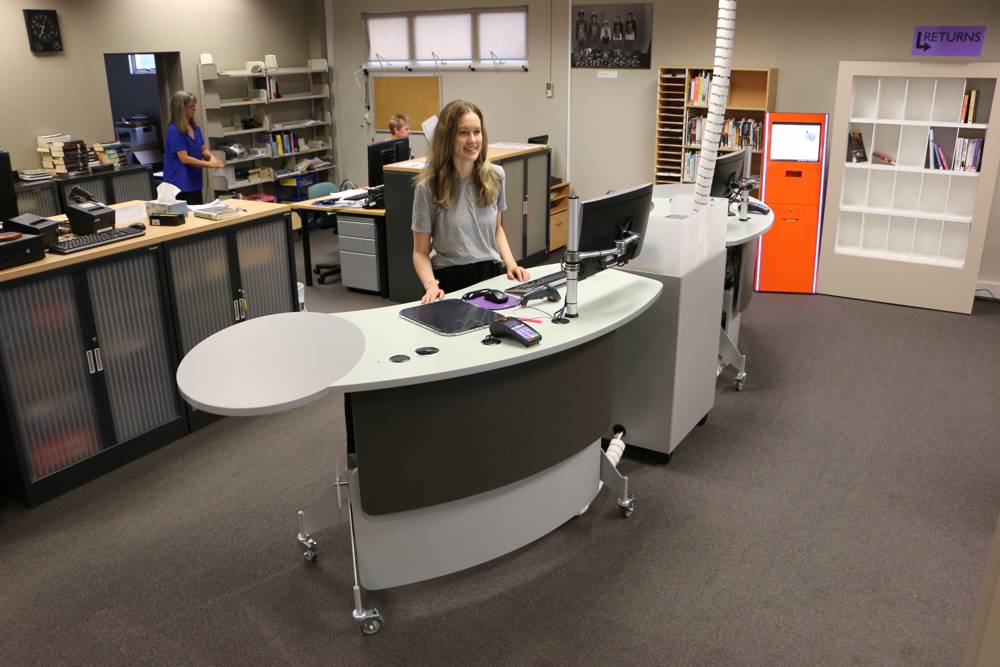 Please note: YAKETY YAK 1200 Pod has been replaced with YAKETY YAK 101 Pod from our 100 Series – Ingenious Help Pods.