A responsive, people-centered front-of-house, is essential for today's modern library. In this blog, we are exploring how to choose service desks that create comfortable and engaging spaces that are fit for purpose. In particular, we will focus on the new generation of smart desks that are functional, adaptable, open and ergonomic; service desks that enhance customer and staff well-being, and create a welcoming environment where people want to be.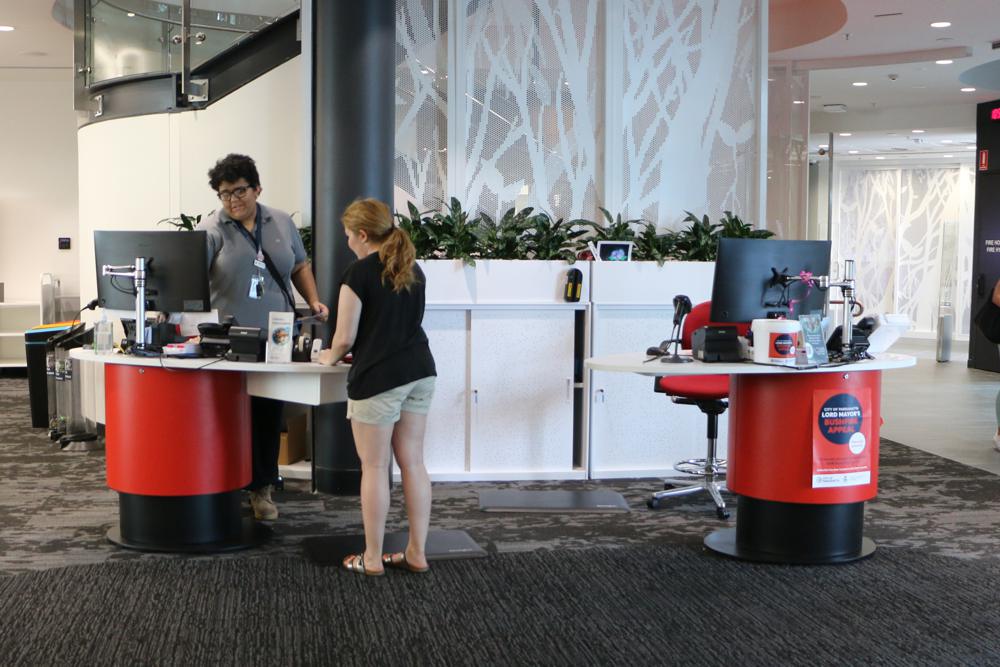 Who will be using the space?
Is the desk likely to be used by a number of staff members throughout the day?  If so, it is important to ensure that each individual will be able to work effectively. Selecting a height-adjustable desk is a great way to make sure staff are able to tailor their workspace to meet both their own and their customers' needs.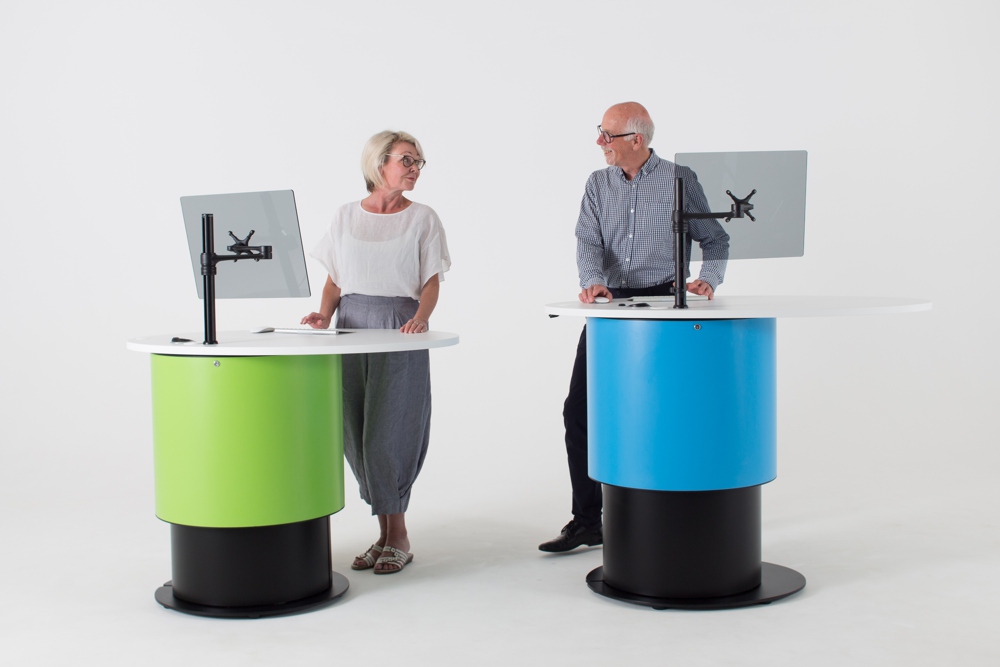 How can you most effectively use your space?
Today, traditional 'fortress' style circulation counters are not your only option. Modern desks that are compact, mobile, and open allow you to utilise your space more effectively and adapt the desk as needs change. Ideally, these desks should be designed to stand-alone or group together, to create tailored, innovative front of house solutions that ensure a rich, welcoming environment for customers.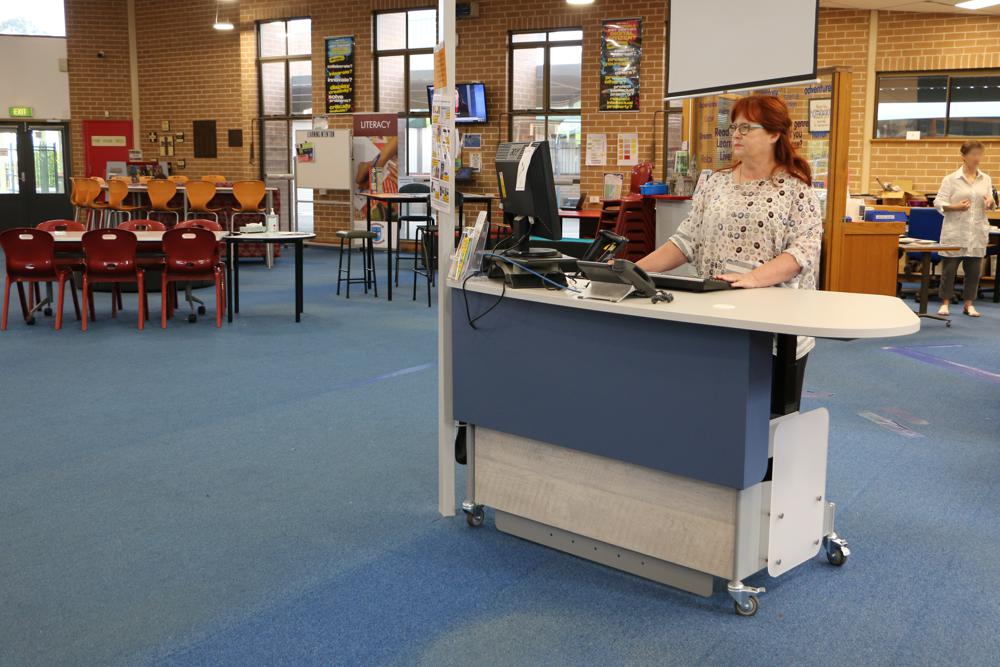 How much equipment needs to be kept on the desktop?
It may sound obvious, but it is easy to underestimate how much desk space will be taken up by equipment and other bibs and bobs. We recommend identifying all the tasks the desk may be used for and what size worktop you will need to accommodate the necessary equipment — without compromising comfortable customer interaction. Remember that less is more; avoid cluttering up the desktop with forms and brochures, as it can create a barrier between staff and customer. Further, consider how accessories can help you make smart use of your space.  For example, you can mount your computer monitor on an arm to make room for receipt printers and scanners on the desktop below, or add support caddies to provide storage and extra space for equipment and display materials.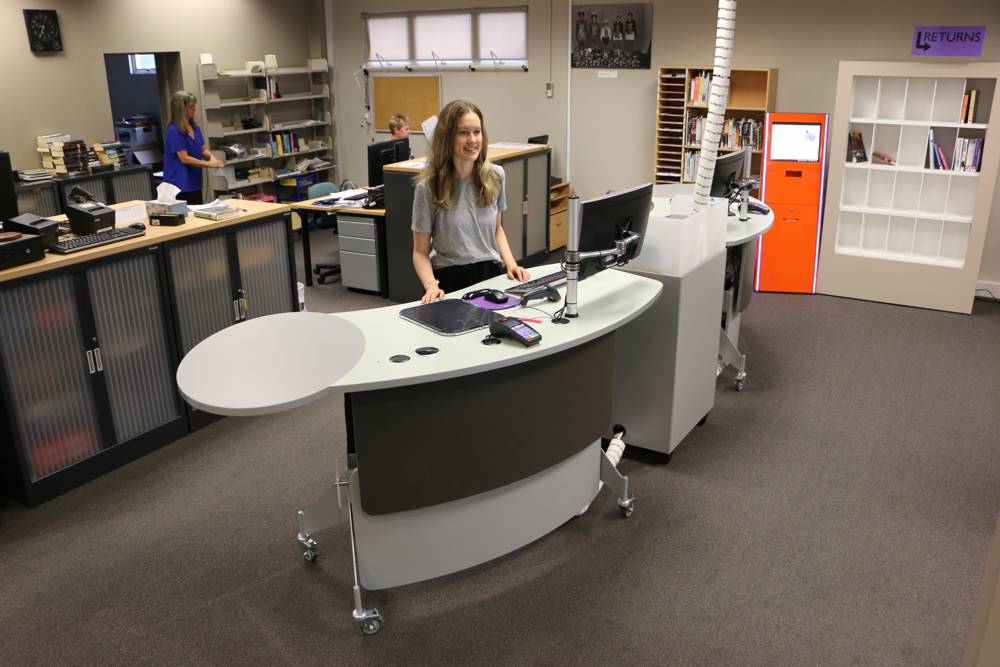 Will the desks adapt to changes as your needs evolve?
As new technologies and service delivery models continue to evolve, it is important to select desks that are designed to respond to change and grow with your library. Choosing desks that can be re-purposed as requirements change, is a sustainable and cost-effective approach, ensuring a long, useful life for your furniture.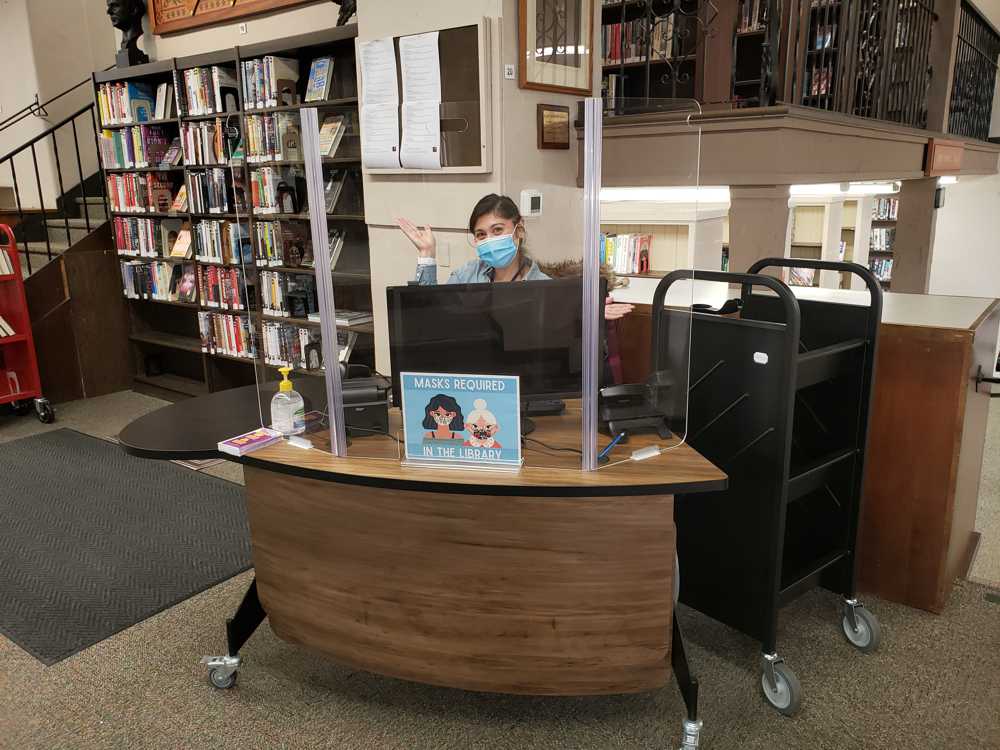 And so…
Thinking through who, how and why staff and customers will be using the service desks is a great first step when planning your library front of house.  Choosing service desks that prioritise functionality, adaptability and comfort, that enable staff and customers to work and interact naturally, will ensure a friendly and welcoming environment in your library space. And remember, change never sleeps, so desks sporting ergonomic, interactive worktops, height adjustability, mobility and of course, quality construction is an investment in a long, useful life.
Finally, during these challenging COVID times, check that the desks can be fitted with effective screening that provides staff and customer safety, while also supporting the dynamic nature of working at a freestanding customer help point.
Written by Paul White, Director of Design – YAKETY YAK Furniture
For more tips for creating ergonomic workspaces be sure to check out our other blog posts, and follow us on Instagram and Pinterest to stay up to date and to discover more ideas and inspiration.