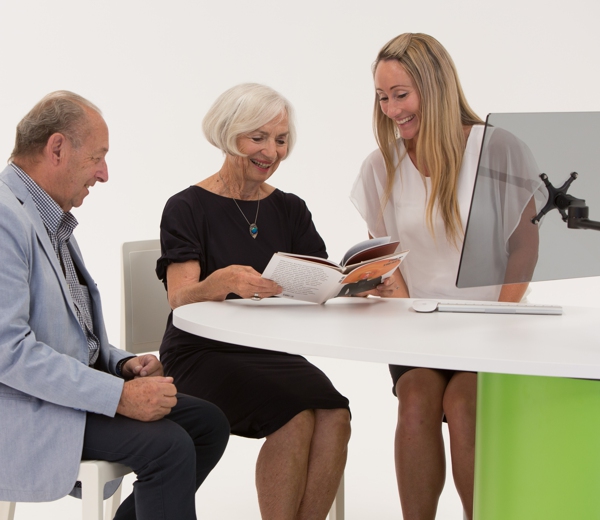 YAKETY YAK  — positively transforms working with people
YAKETY YAK desks are designed to support staff and customer connection. Their open responsive form creates a welcoming, friendly environment and ensures an exceptional customer experience.
10 smart reasons to choose Yakety Yak
1. Designed for modern libraries, education and community spaces
YAKETY YAK desks offer a fresh alternative to traditional customer service desks. As new technologies continue to transform how libraries and schools deliver their services, we offer light-on-their-feet, space-saving and stylish options that will stand the test of time. 
2. Adaptability
Our products are made to respond and adapt to meet the needs of the day. Help pod, circulation desk, teaching or roaming station; there is a YAKETY YAK design to suit any space or application.
3. Customer focus
Our open designs provide a welcoming platform to interact with customers. Seated to standing height adjustability enables staff to respond sensitively to customers of all ages and levels of mobility.
4. Height adjustability
Electric seated to standing height adjustability enables staff to customize their workspace. They can work at a safe and comfortable height while responding effectively to a variety of tasks and customer engagements.
5. Smart ergonomics
The YAKETY YAK range is designed for the 'people fit'. Organic worktop contours optimize free movement between the staff member, the customer and devices, while height adjustability fits the person to the task.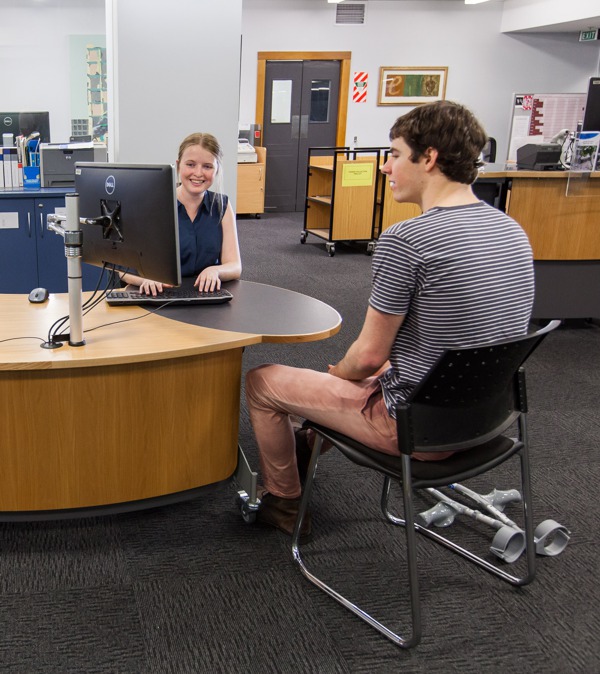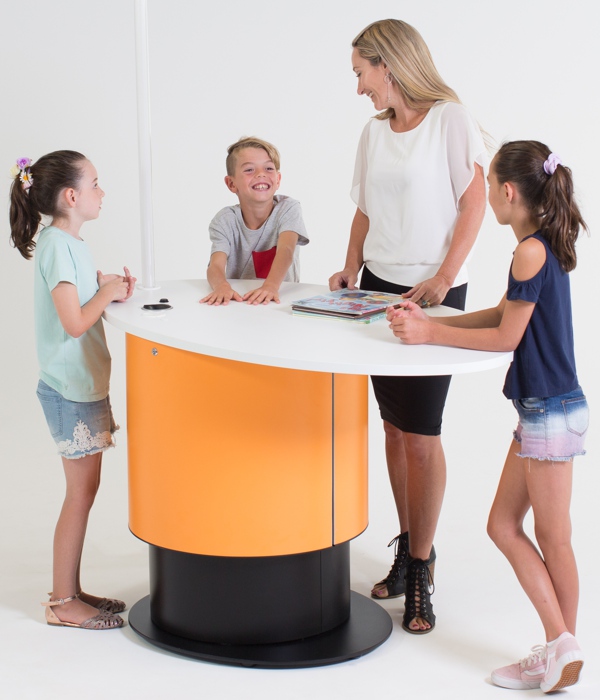 6. Mix and match
YAKETY YAK desks are designed to stand-alone or group together to create innovative solutions for your library space. Customize your desk even more with our exciting range of colours and finishes.
7. Staff well-being
Staff can adapt their work environment to meet their individual needs, reducing the risk of occupational injuries. YAKETY YAK desks bring freedom, enjoyment and a sense of well-being to the day.
8. Environmentally friendly
Our products are designed within a lifecycle framework. By considering the environmental impacts of the furniture from production to disposal, our manufacturers work hard to reduce our footprint.
10. Built to last
With robust construction and quality components (like the world-class LINAK actuator system), our products are built to last, making them a prudent investment.
10. Future proofing
YAKETY YAK products are designed to respond to change and evolve with your space. For example, our desks can be easily moved and repurposed as requirements change.
Learn more, explore and compare YAKETY YAK Pods, Desks and Counters on our product page.