YAKETY YAK Furniture's 200 Series range of height adjustable service desks have been designed with flexibility in mind.  Modern and concise, YAKETY YAK 204 and YAKETY YAK 205 demonstrate all the features you would expect of a YAKETY YAK Desk.
At Flinders University, four YAKETY YAK 204 Desks have been installed as part of a project to create a more flexible and adaptable library environment.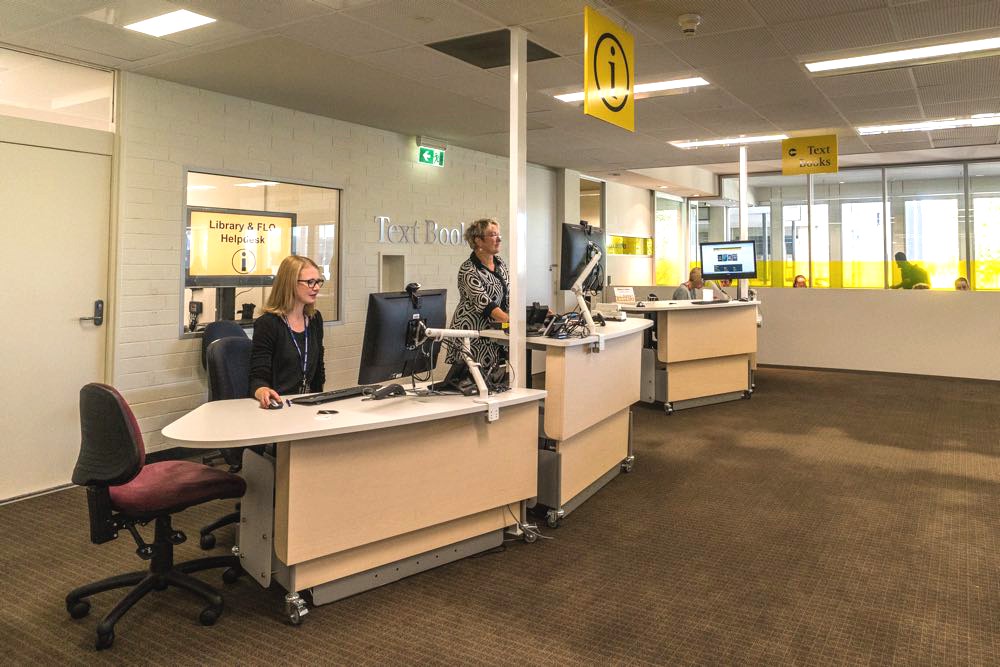 Miranda Morfey, Associate Librarian, Learning and Research Services, says, "Our project is a little different in that we have not undertaken a major refurbishment; instead, we have changed our service provision model and the location. The YAKETY YAK Desks allow us to work side-by side with students and give us the flexibility to move counters to other areas of the library as our needs change. While our project was relatively small in the way it did not involve any building work or refurbishment, it has had a major impact in the way we deliver services. We have also been able to put our previous service desk to good use — students have now moved into this space, using the old desk with existing loose furniture, and they love it."
At Southern Cross University, YAKETY YAK 204 Desks stand out in a organic arrangement, allowing librarians free movement. YAKETY YAK Desks provide the flexibility to social distance as required, or group together at a later date, as circumstances change.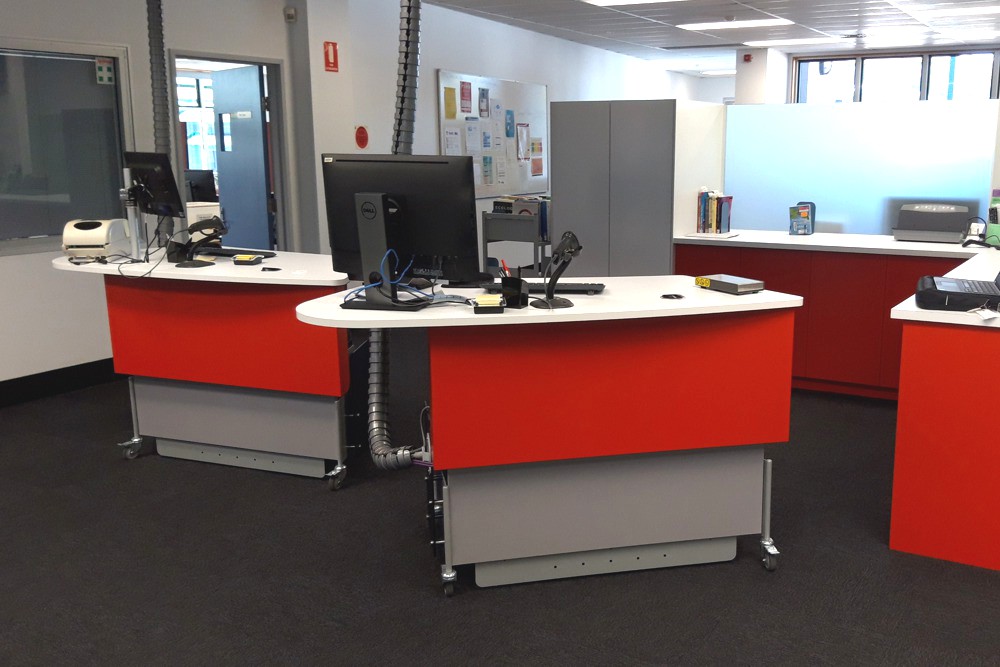 YAKETY YAK 204 Desk features a subtly curved meeting end on one side and a 'closed' end on the other, allowing for the positioning of a support module, like our 200 Cash / Credit Module.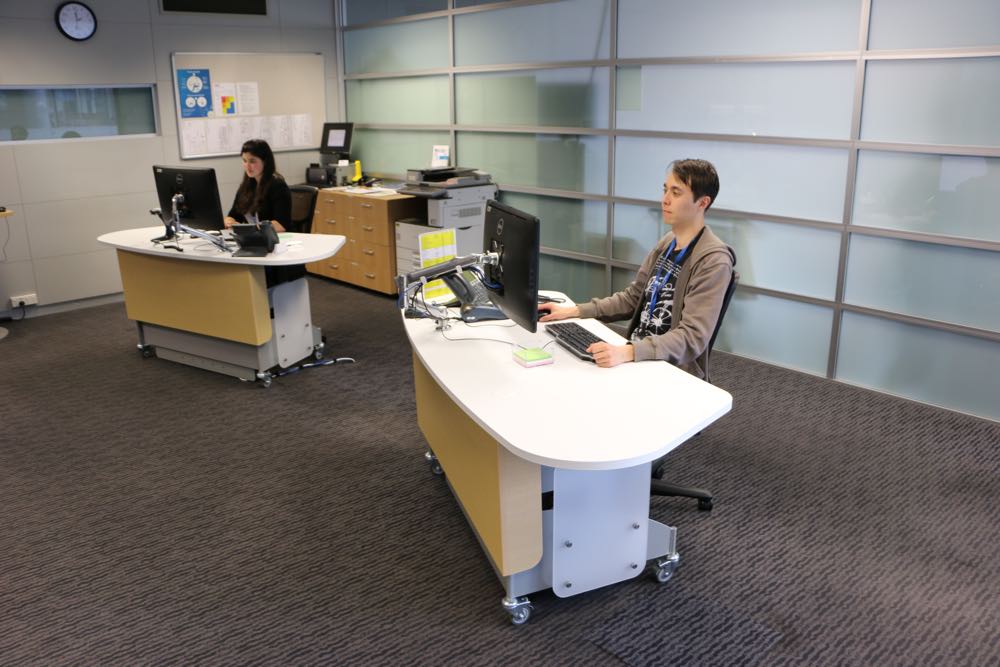 At The University of Auckland's Kate Edgar Student Centre, YAKETY YAK 205 Desks are deployed loosely in the front of house area.
Melanie Brebner, IC Group Manager, Libraries and Lending Services, says, "YAKETY YAK 205 Desks have opened up our help desk space, making it more inviting for customers. The flexibility of the workstation allows for a variety of customer interactions and better access for all.  As an added benefit, the desks provide better ergonomics for staff. Over the course of a week, 18 staff ranging in height from 5 foot to 6 foot, 5 inches are based at the desks. The ability to adjust the height of the desks and computer monitors will mean fewer posture-related injuries."
Sit to stand push button height adjustment adds a dynamic ensuring YAKETY YAK will always respond intelligently to the task at hand. YAKETY YAK 205 is designed to be ultra-approachable with the ability to interact with customers at either end of the desk.
Please note: YAKETY YAK COVID Screens are available to install with any of our range, not as a permanent barrier but as a spontaneous safe place, suiting the dynamic nature of working at a freestanding customer help point.