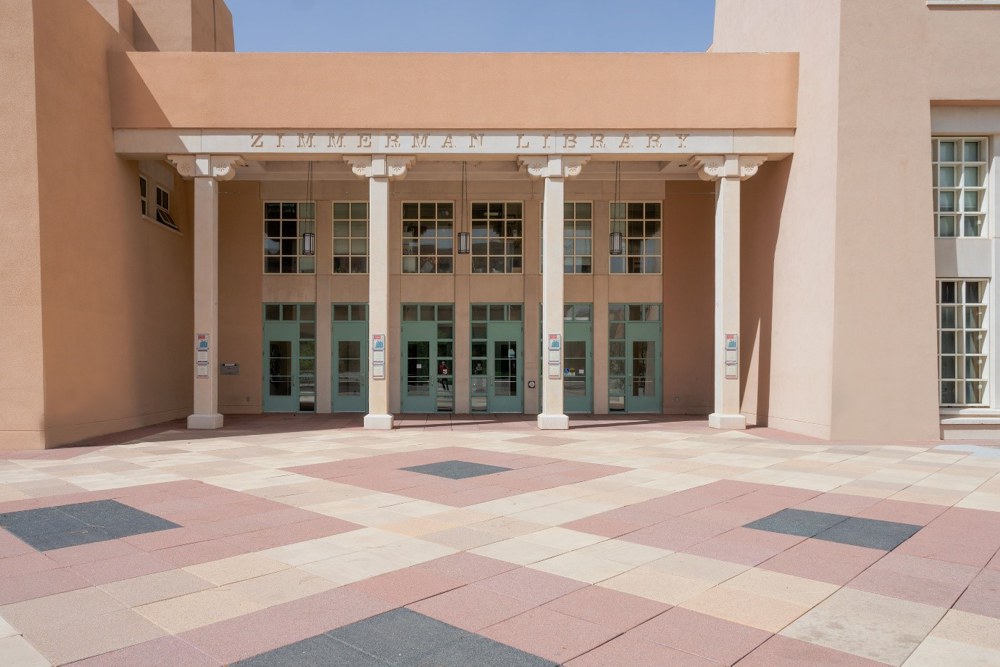 Founded in 1889 as New Mexico's flagship institution, The University of New Mexico (UNM) occupies nearly 800 acres in the heart of Albuquerque, a metropolitan area of more than 900,000 people.
The university caters to a diverse blend of cultures, styles, stories and people, offering advanced learning environments that exemplify caring, equitable, and resilient approaches in order to connect their campus community.
In keeping with the university's inclusive, collaborative and innovative learning environments, YAKETY YAK Dynamic Customer Service Desks provided the perfect fit for UNM's Zimmerman Library new customer service area.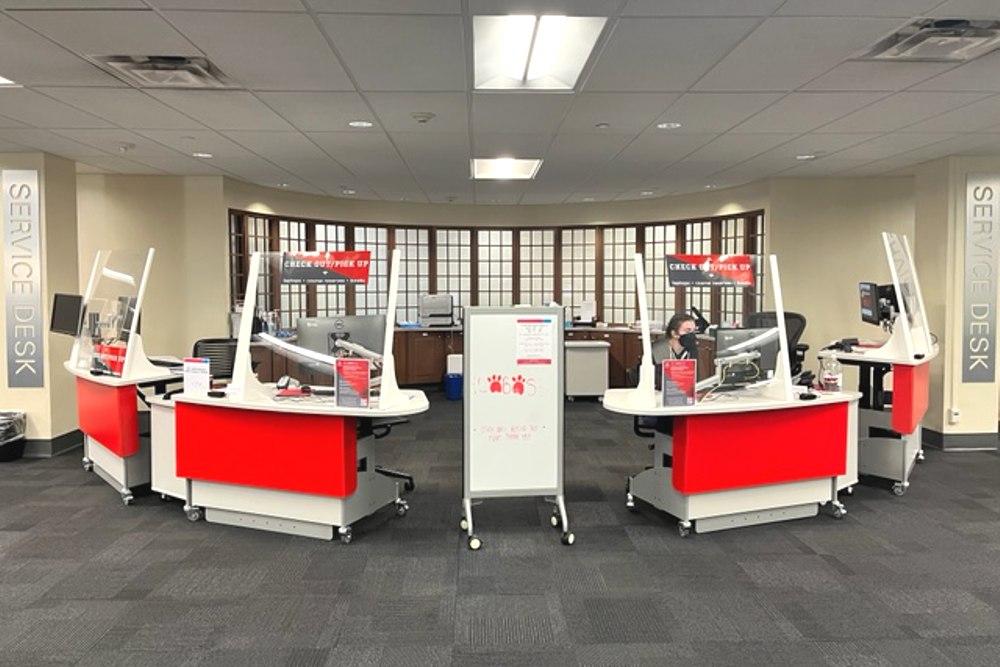 The University Libraries acquired four YAKETY YAK 204 desks for their newly combined service point / circulation hub, and reference point, complemented by YAKETY YAK Stand Alone Storage Modules.
YAKETY YAK 204 Desks have a clean, lineal form with a subtly curved meeting end to support ease of interaction. YAKETY YAK delivers state-of-the-art LINAK touch-button height adjustability for a flexible work space, and one that enhances well-being and minimizes work related fatigue.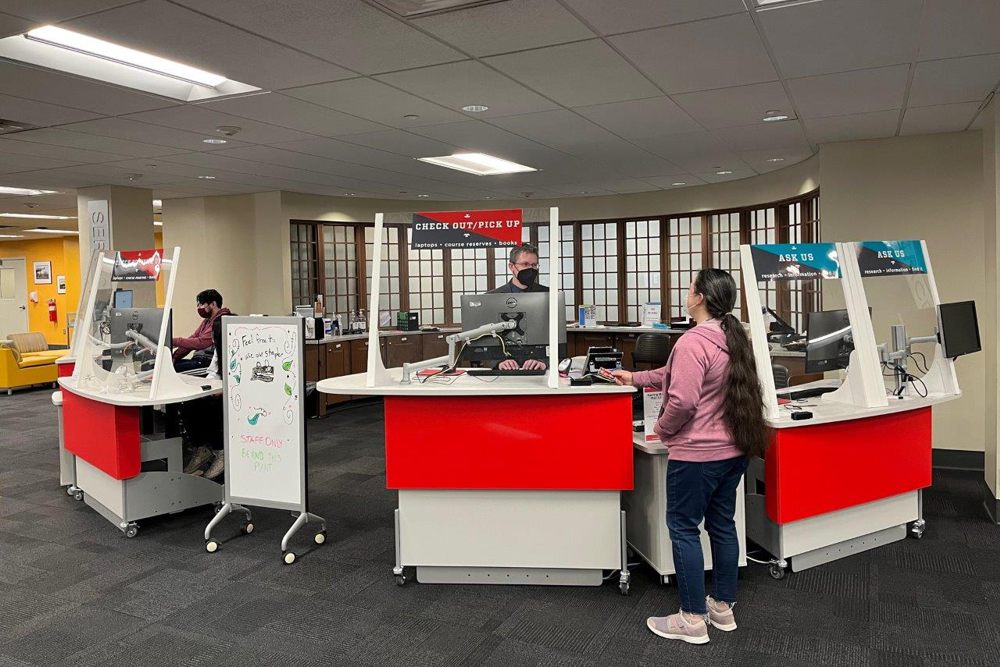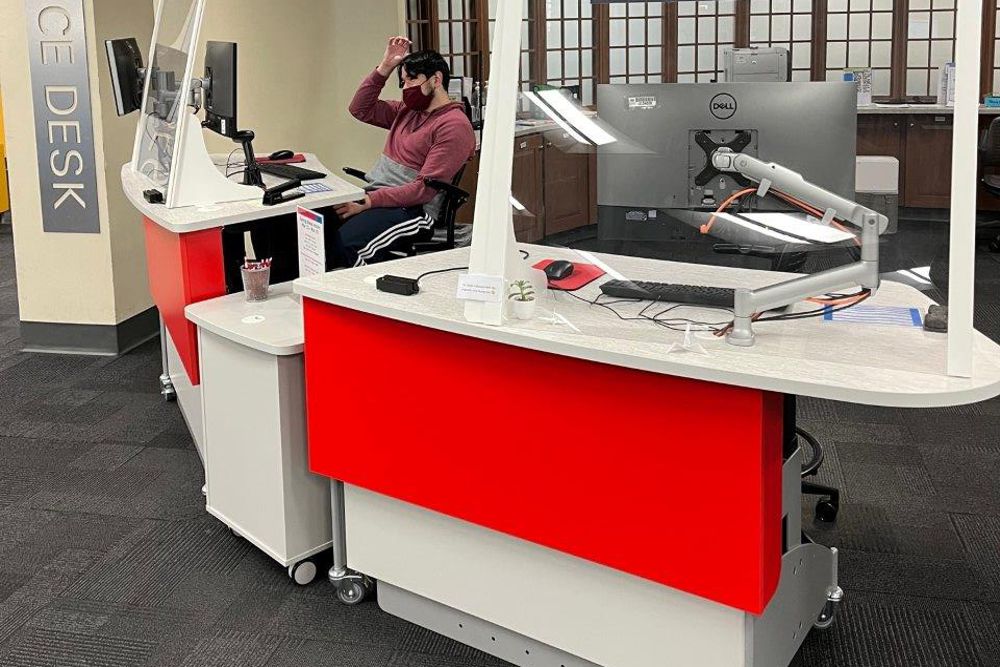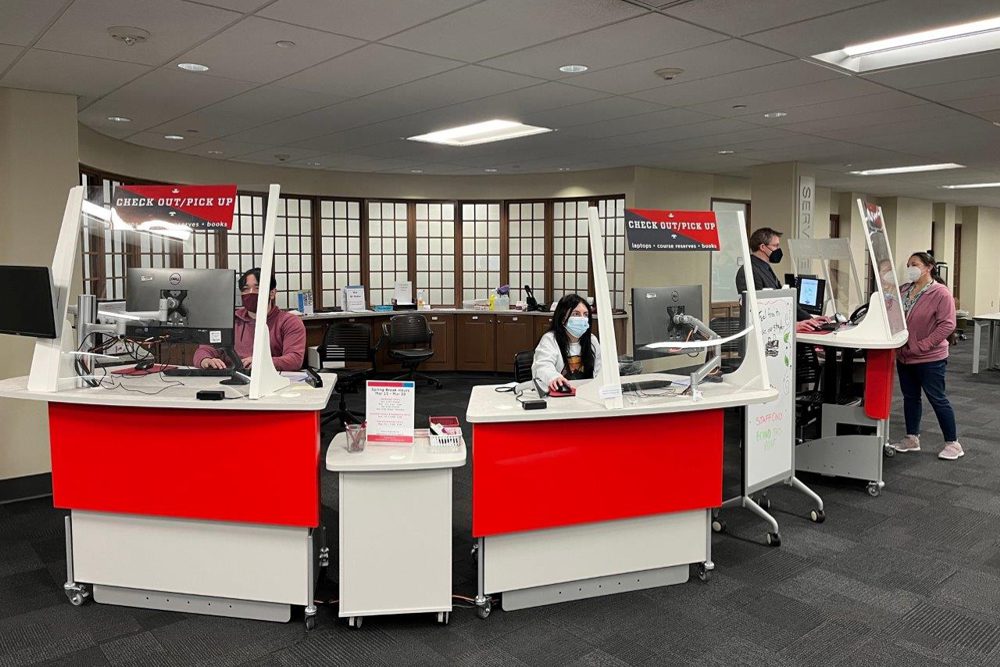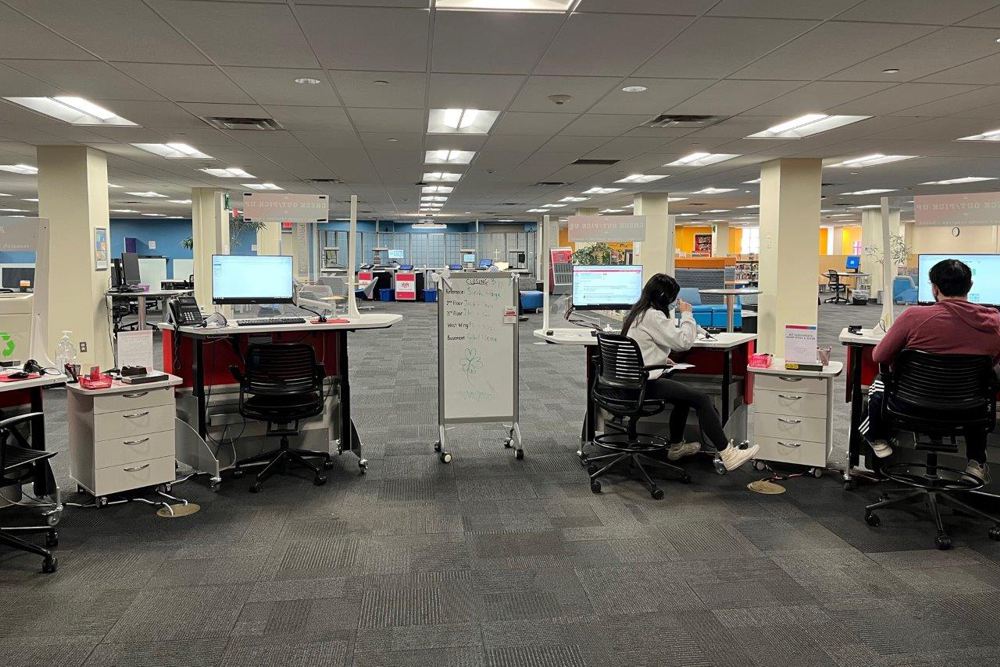 While COVID remains a threat, the University has fitted their own screens to protect staff and students giving the desks a pleasing, swept back appearance.
Mel Ribas, Library Services Coordinator for Reference & Information Services says; "Currently, we are using three desks for circulation and information services and a fourth desk with dual monitors for more in-depth library research interactions."
"We are really happy with the quality and functionality of the desks. The height-adjustable feature makes providing an accessible service point easy and almost immediate. The staff and student employees behind the desk appreciate the flexibility to adjust the desks to suit their own personal comfort level as well. We are also excited that the desks have wheels and offer flexibility in movement and location so that we can adapt the desk set-up to meet future service desk configurations and needs."