As part of a wider front of house upgrade at The University of Auckland General Library, Yakety Yak Furniture was invited to offer planning and design options for circulation furniture.
Yakety Yak Furniture had originally designed the existing counter installation, utilizing the then, state of the art BOOKFLO height adjustable counters. The installation had served the University well, however in keeping with the latest tertiary library trends, the library executive now wished to move to a more open and collaborative environment.
Paul White, our Director of Design, worked with John Garraway: Assistant University Librarian, and Elizabeth McKenzie: Lending, Interloan and Enquiries Services Manager, to plan a front of house design that supported the working requirements of staff and encouraged an enhanced customer interaction.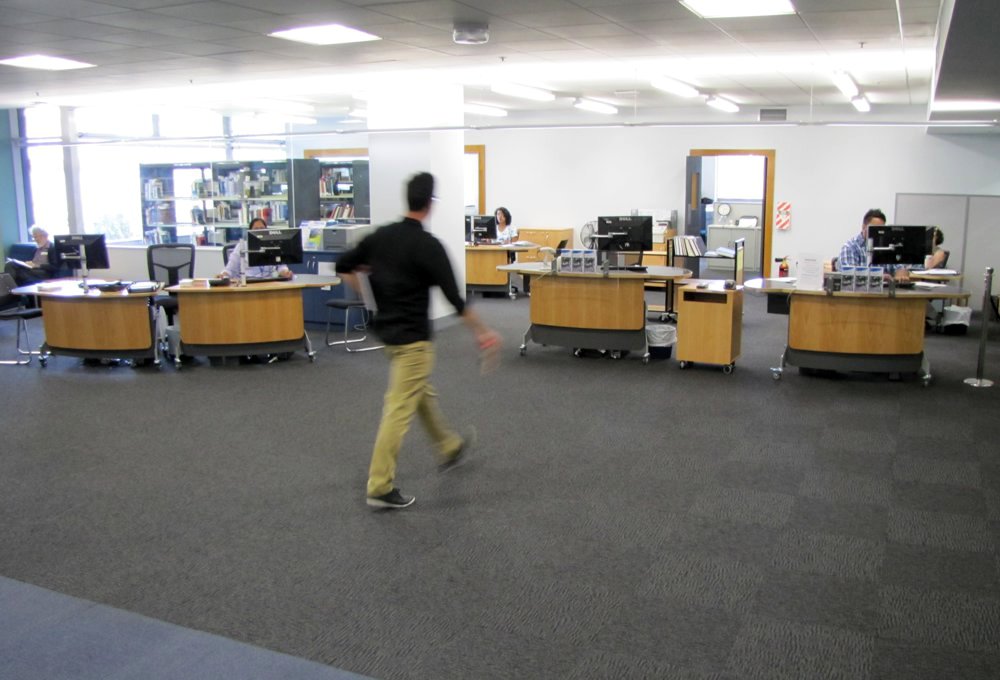 The new front of house features our popular, height adjustable YAKETY YAK 202 and YAKETY YAK 208 customer service desks. The client chose YAKETY YAK for its sharp looks, high functionality and mobility. Tawa veneer was selected to provide warmth and richness and hardwearing Stonex specified for the high use issues stations.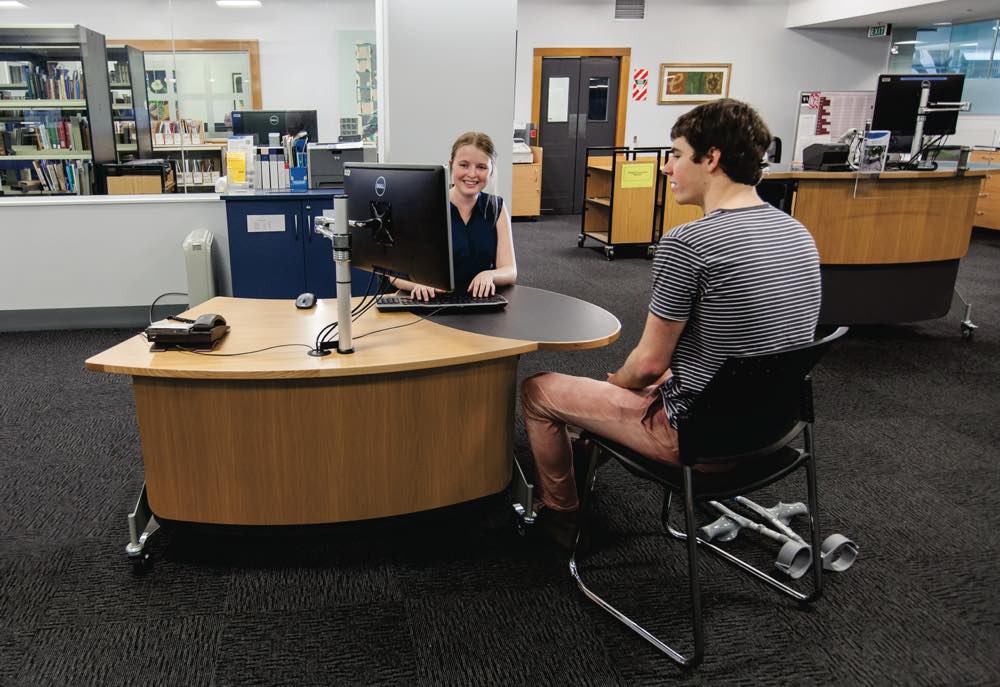 YAKETY YAK's meeting ovals provide a place for librarians to work naturally with the customer, either sitting or standing.  YAKETY YAK 208 Island Desk provides all the benefits of YAKETY YAK 202, with the addition of a larger worktop surface, ideal for high volume book issues.
Supporting safe work practice, YAKETY YAK allows staff to adjust the worktop height from seated to standing, at the touch of a button – short or tall, busy periods or quiet, and special needs (like customers in wheel chairs), YAKETY YAK enables staff to personalize their workplace and respond to the demands of the day.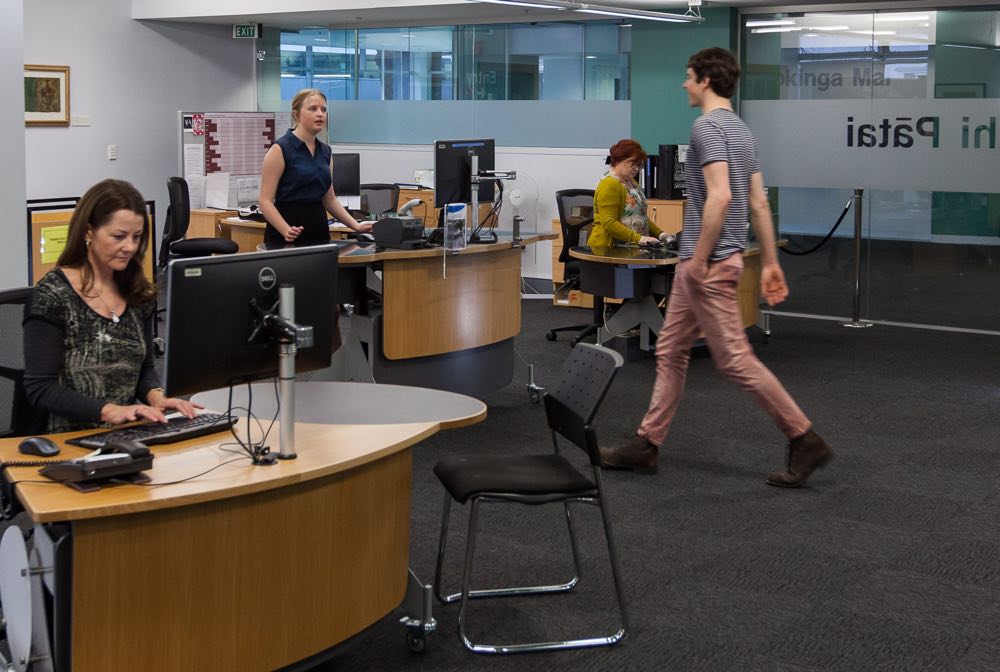 At the University the new semester is well underway and Elizabeth McKenzie reports, "The new Lending and Enquiry desks have drawn positive comments from our regular patrons and from library staff. The desk configuration is less intimidating for our patrons and the flexibility of configuration is a bonus."
"At the beginning of semester, we were able to move one of the enquiry desks closer to the library entrance to deal with the large influx of new students and provide quick answers for basic questions. The new furniture has helped to transform the area into one that is much better in meeting our current needs", said Elizabeth.