Situated in a historic building designed by Bernard Maybeck in 1928, Harrison Memorial Library is the public library for the city of Carmel-by-the-Sea on California's Central Coast. The library provides books and programs that actively support education, recreation and culture, while showcasing the history and development of Carmel-by-the-Sea and the surrounding region.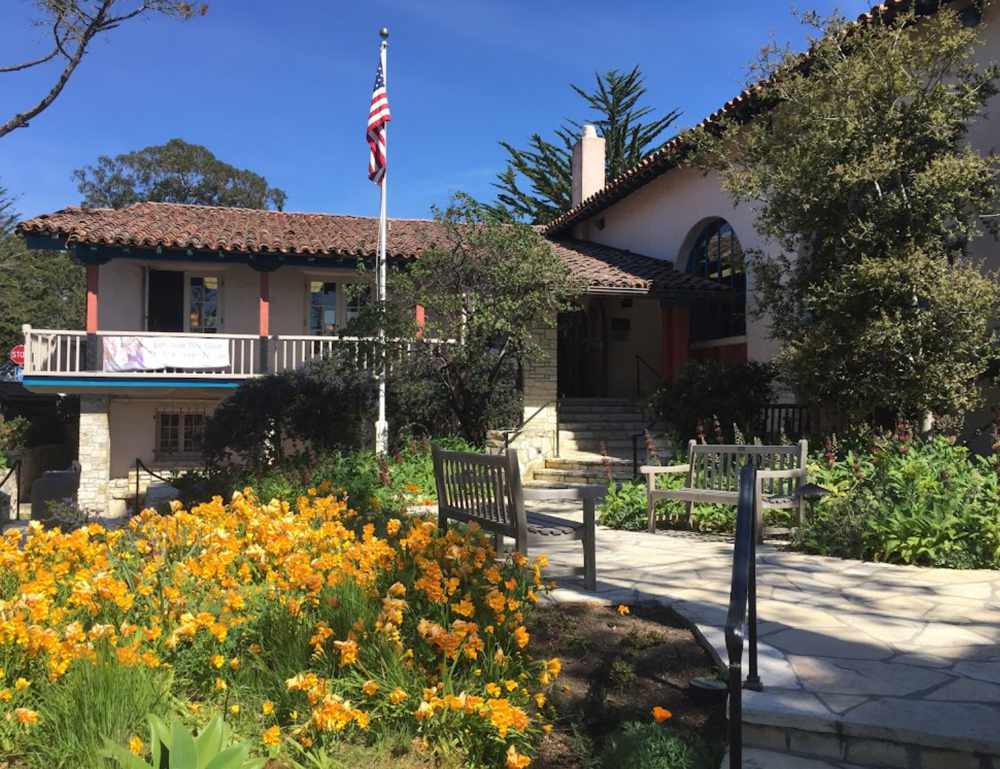 Construction for the creation of a meeting room and the renovation of the main entrance of the library, gave Library and Community Activities Director, Ashlee Wright, the opportunity to re-think their help desk requirements.
Ashlee approached Paul White, Director of Design at Yakety Yak Furniture, to explore options, resulting in the supply of two YAKETY YAK 202 Desks to be grouped either side of a central storage console.
The YAKETY YAK 202 Desk design features electronic height adjustability for working comfortably, either seated or standing, and its smart open, friendly form invites interaction; even within COVID social distancing requirements. The design is also mounted on robust castors allowing the desk to be easily re-sited.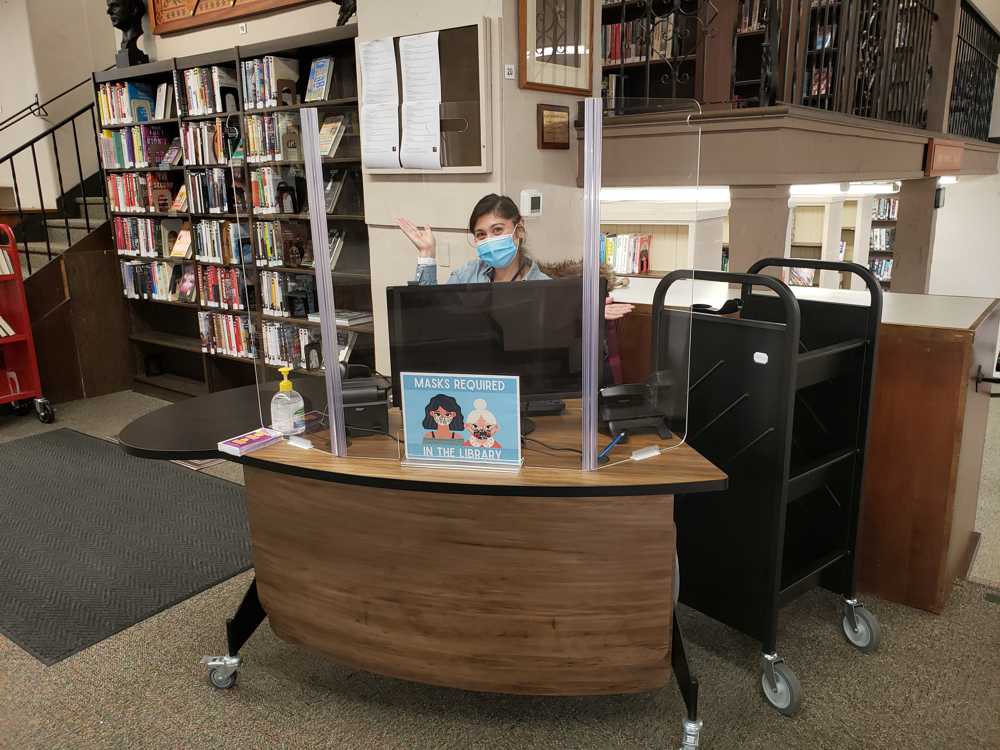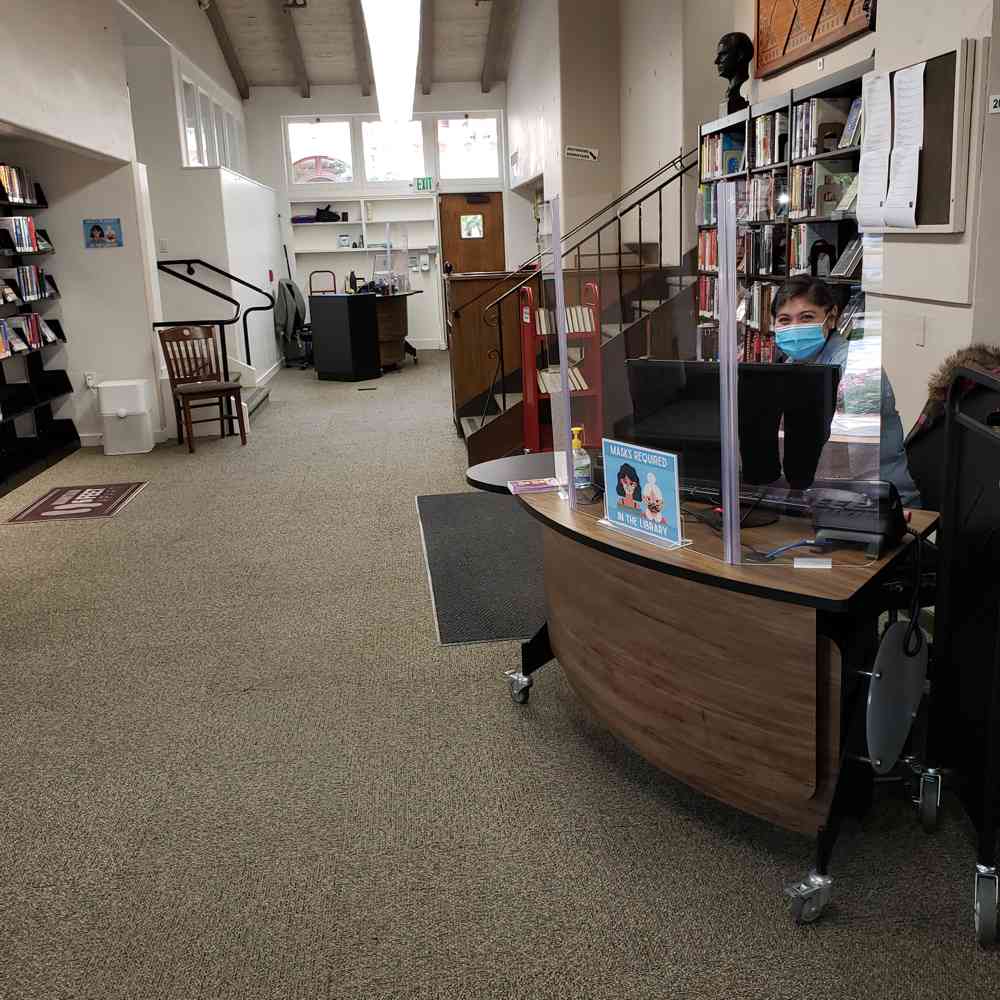 While the original intention was to group the two YAKETY YAK desks together, it was decided, as part of the library's COVID precautions, to site them separately, placing one desk at the main entry as a concierge point. The mobility and adaptability of the desks allowed library staff to manage this change easily. Additionally, the library was able to further respond to social distancing requirements by fitting locally made sneeze screens.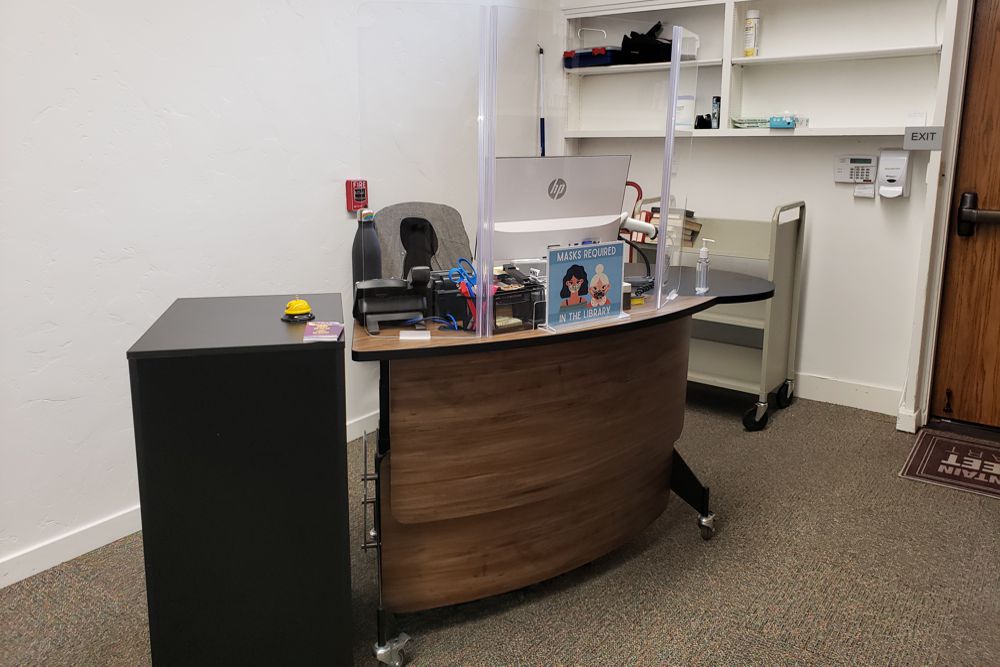 Ashlee says: "We love the new desks so much! It is putting our other service desk to shame. What a big difference! We had originally planned to have them together as one unit, but having them separate out is working even better. As far as the height adjustability, it is a great help when doing check-in, check-out and processing holds. Some of those tasks are better done while standing for manoeuvrability to sort things where they need to go. Additionally, with our old circulation desk those who had mobility issues or were in a wheelchair were not at eye level with staff. The new desks make this possible for better customer service."