As part of our Interesting Libraries Series, we are sharing some of the brilliant libraries that we have visited on our travels. Today we are focusing on our top picks from Denmark and Sweden.
With approximately 2321 public libraries across Denmark, Sweden and Norway serving a population of 21 million people, Scandinavians are keen library users. In Denmark alone, there are 37.6 million library visits and 24.4 million books loaned every year!
Scandinavian library design perfectly blends beauty and function, with a focus on the library as a community space for connection, collaboration and sharing.
Denmark
The Black Diamond – The Royal Library, Copenhagen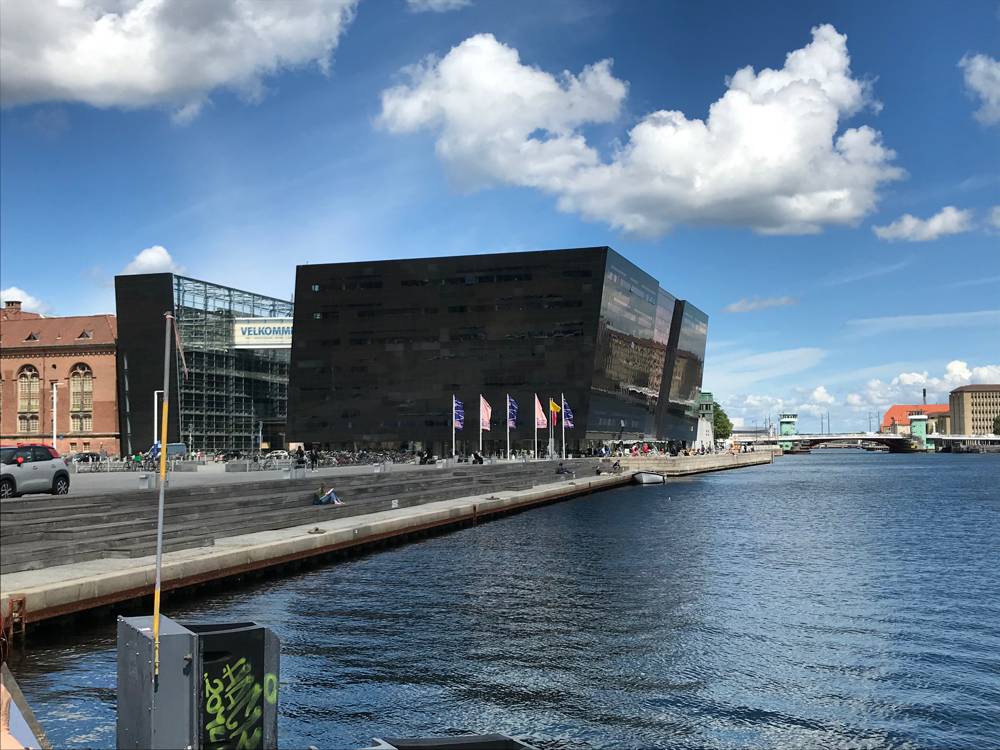 Since its opening in 1999, the Black Diamond has become an iconic landmark on the Copenhagen waterfront. Its pared back modernist form, is made distinctive by 2500 square meters of black granite cladding, which gives the building its sleek, faceted facade. In addition to the library, there is also an auditorium, two exhibition spaces, cafés and a bookstore, making it an active and engaged part of its community.
Sønderborg Public Library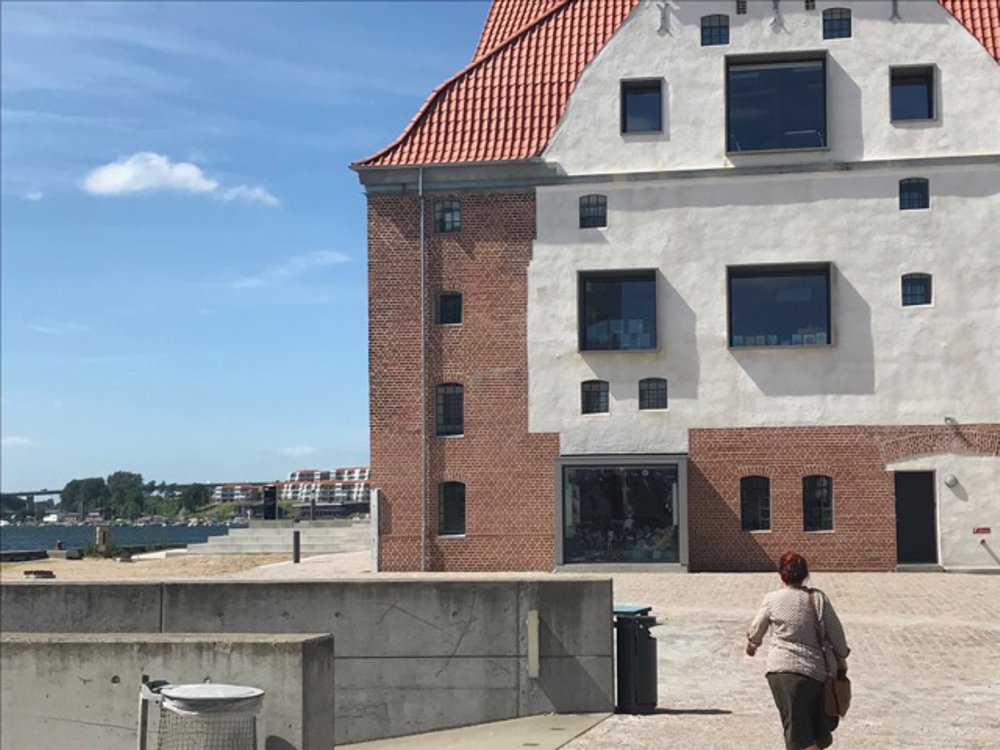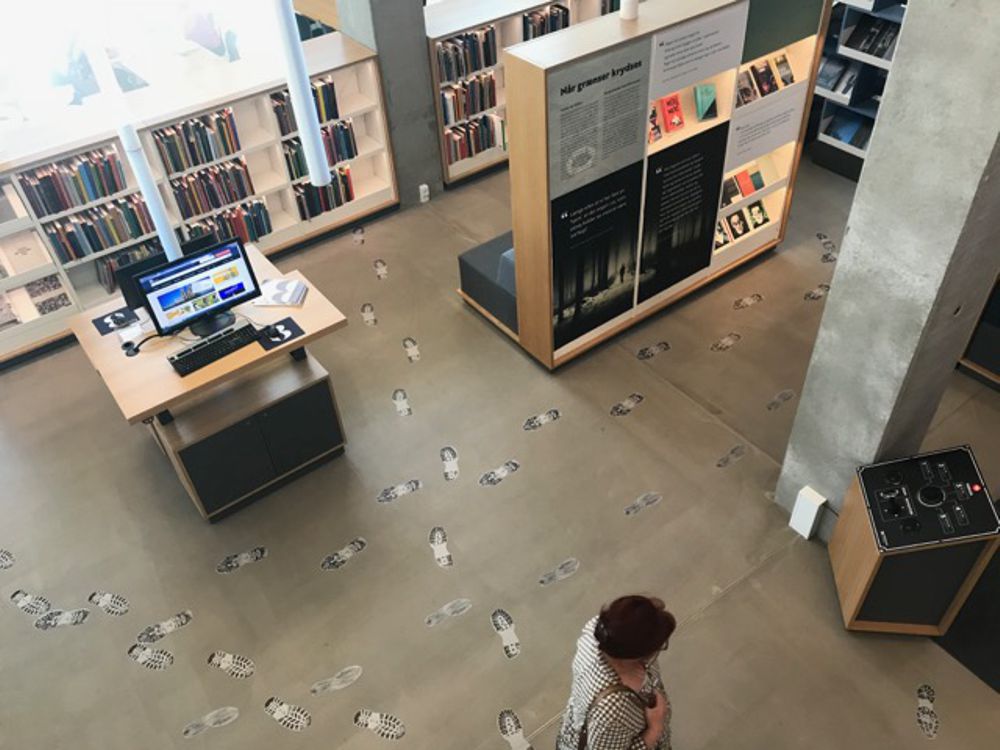 The picturesque town of Sønderborg (located in southern Denmark) is home to this popular public library, situated on the water's edge. The modernist interior features uncluttered spaces and warm timber detailing,  and lovely waterfront views. The town of Sønderborg is also notable for its Project Zero Plan: a joint venture between the people, politicians and businesses of the town to become be zero carbon by 2029.
Aathus Dokk1, Aarhus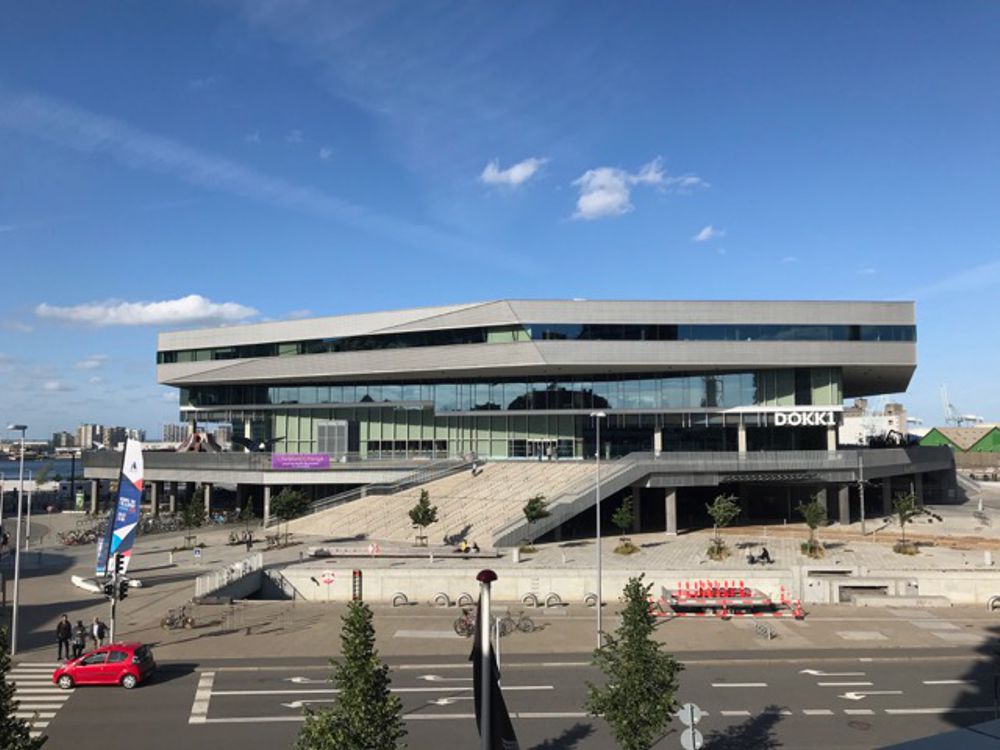 The Aathus Dokk1 Library, located on the Aarhus harbourside, has become an important cultural centre since its opening in 2015. The largest public library in Scandinavia, it has been designed with a clear focus on low energy consumption and sustainability. It is the result of 2-years' intensive research with a close collaboration between the city, architects, citizens and organisations. The interior has been designed to be open, featuring flexible spaces that invite engagement with an emphasis on providing a space for community activities and events.
Sweden
Malmö City Library, Malmö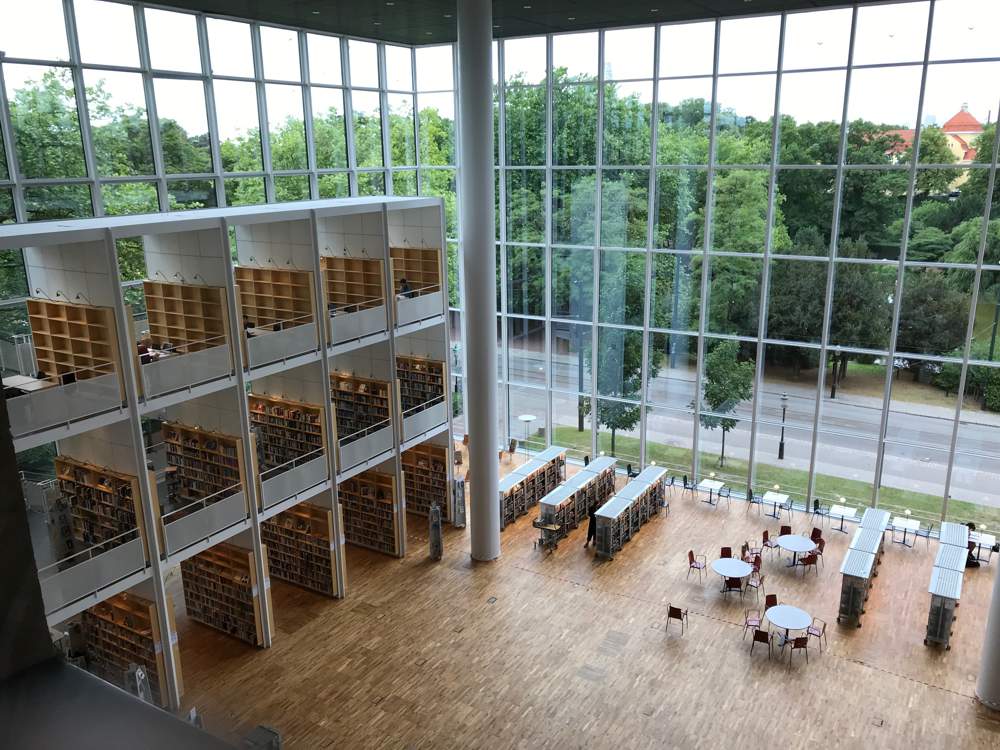 Blending old and new the Malmö City Library consists of two main buildings: 'the Castle' built in 1901 and a modern glass structure completed in 1997. The two buildings are linked by 'the Cylinder' — an inviting central space where the entrance, information desk and cafe can be found. The library is famed for its 'Calendar of light' (pictured), designed by the Danish architect Henning Larsen. The interior is full of innovative spaces that welcome people from all walks of life.
Gothenburg City Library, Gothenburg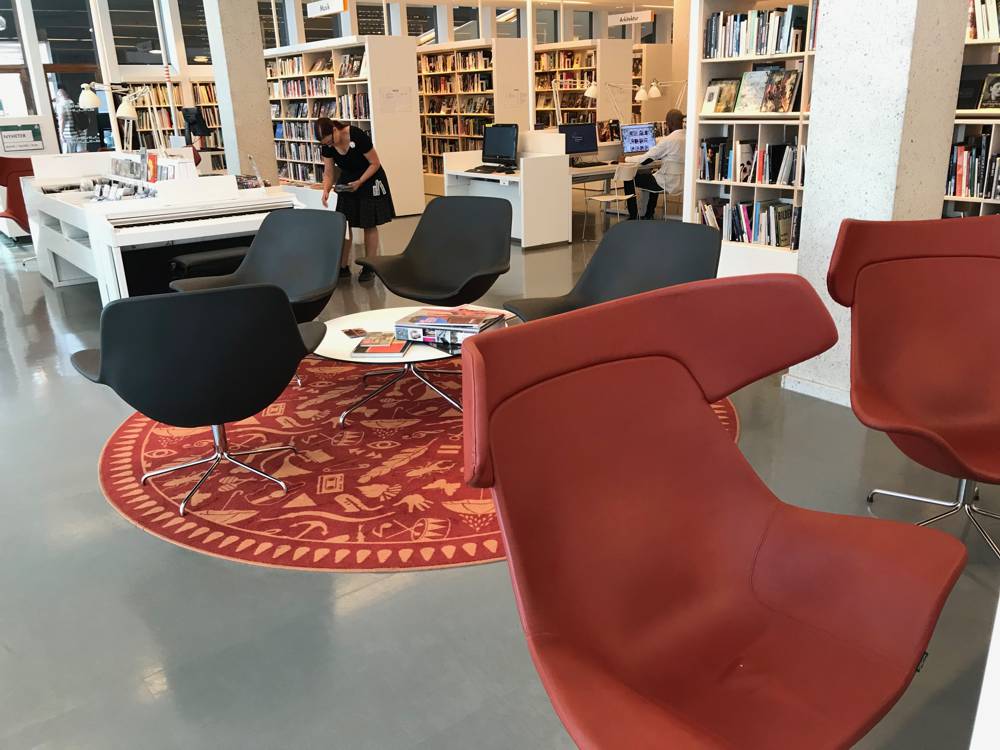 The popular Gothenburg City Library receives over one million visitors annually, with patrons enjoying several hundred exhibitions and events every year! Impressively, the library offers 320,000 books in over 60 languages. The interior features bright open spaces with plenty of lovely furniture and interesting places to sit, relax or work.
Overall, the Scandinavian libraries we visited really reinforced the important role libraries play in our communities. They are spaces where people from all walks of life can learn and connect, and the libraries we saw showed how a cleverly designed and well thought out space contributes to achieving this goal. In particular, we loved how these libraries have taken their services beyond books to become real community hubs, with a focus on increasing engagement through providing services that are relevant to the communities they serve.
We hope you have enjoyed your meander through our top Scandinavian library picks – if you would like to see more be sure to sign up to our newsletter and follow us on social media!