YAKETY YAK 201 Desk – friendly, compact, and with a list of features and options…
An interactive cantilevered meeting end
Touch-button, sit to stand height adjustment
Robust brake castors for easy mobility
Available in left or right hand orientations
Handy pencil tray
Flexi courtesy screen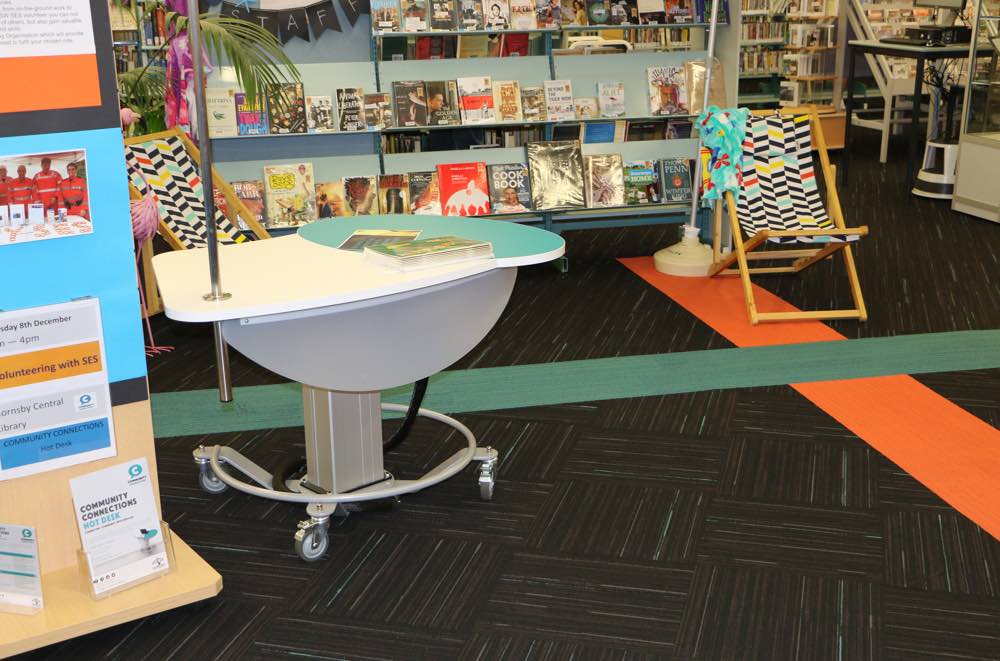 At Hornsby Central Library, NSW, YAKETY YAK 201 Desk is installed as a greeting / coordination point, near the library entrance.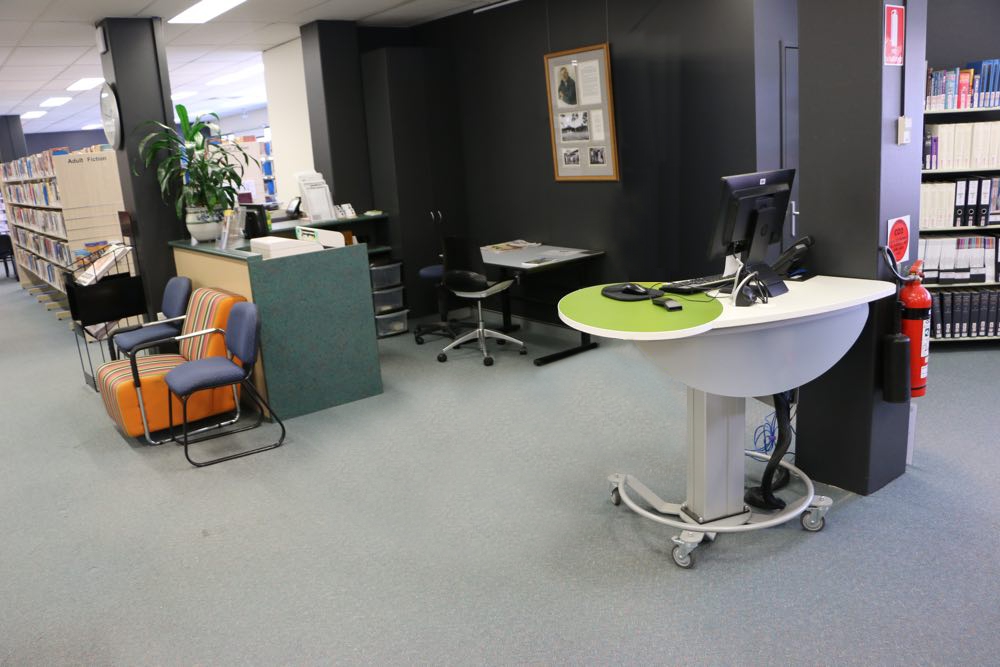 Also in NSW, at Coffs Harbour City Library, YAKETY YAK 201 is a friendly, welcoming help point, positioned within the library.
Meanwhile, at The University of Auckland General Library, YAKETY YAK 201 Desk has been in use since late 2014 – deployed in an informal learning space where it is utilised as a friendly, mobile teaching / help station.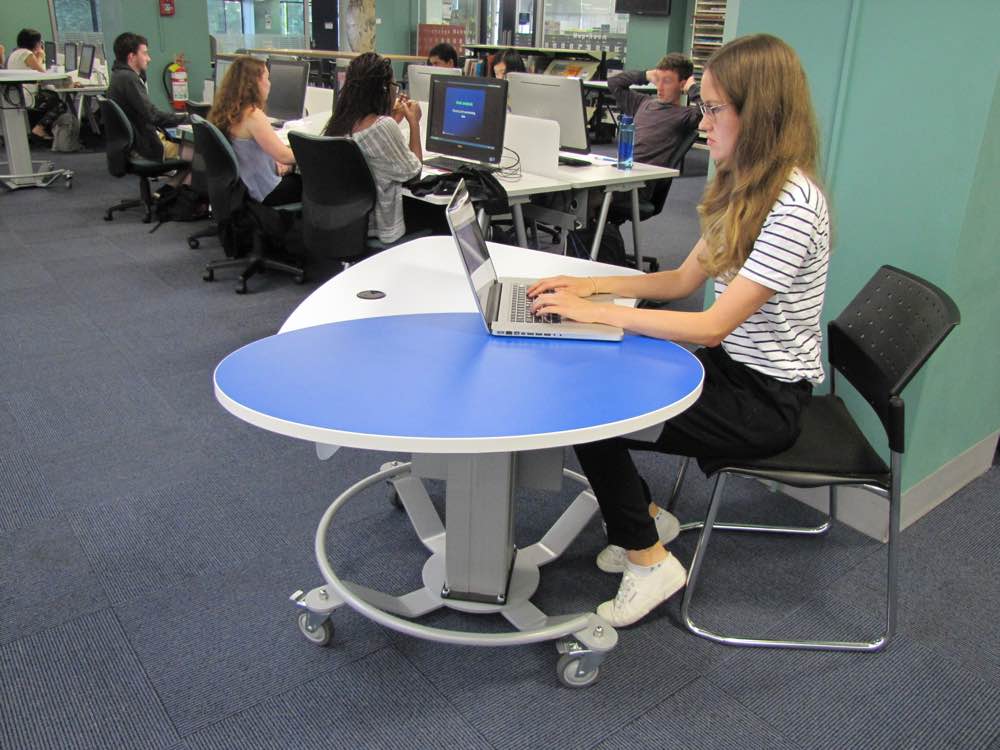 At Nelson Public Libraries, Elma Turner Library, YAKETY YAK 201 Desk is positioned in the heart of the library and near the 'Young Adults' section.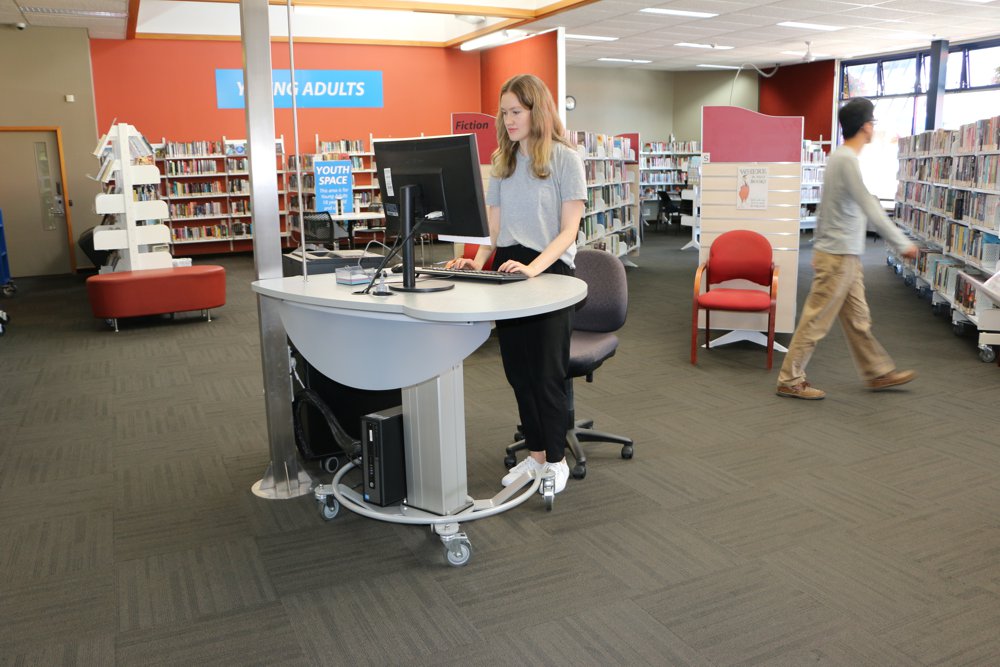 YAKETY YAK 201 Desk is highly versatile, doubling as your  help desk / roaming station in a library environment, or a responsive teacher station in a tertiary setting. YAKETY YAK enables teachers to easily relocate within their teaching space and to engage with individuals, groups or multiple groups — ideal for Active Learning Environments.